Some of the areas within the commodities arena continue to press the upside. Almost everyone worldwide is surprised by the upside moves in some of the commodities. Both $GOLD and $SILVER have broken the multi-year downtrends and oil has rallied $8 off the lows in just a few days. Lots of these charts were presented on the webinar Thursday. Click here to see the archive. Commodities Countdown 20160218.
Starting with $GOLD, we have new 52-week highs in price and S&P 500 Relative Strength (SPURS).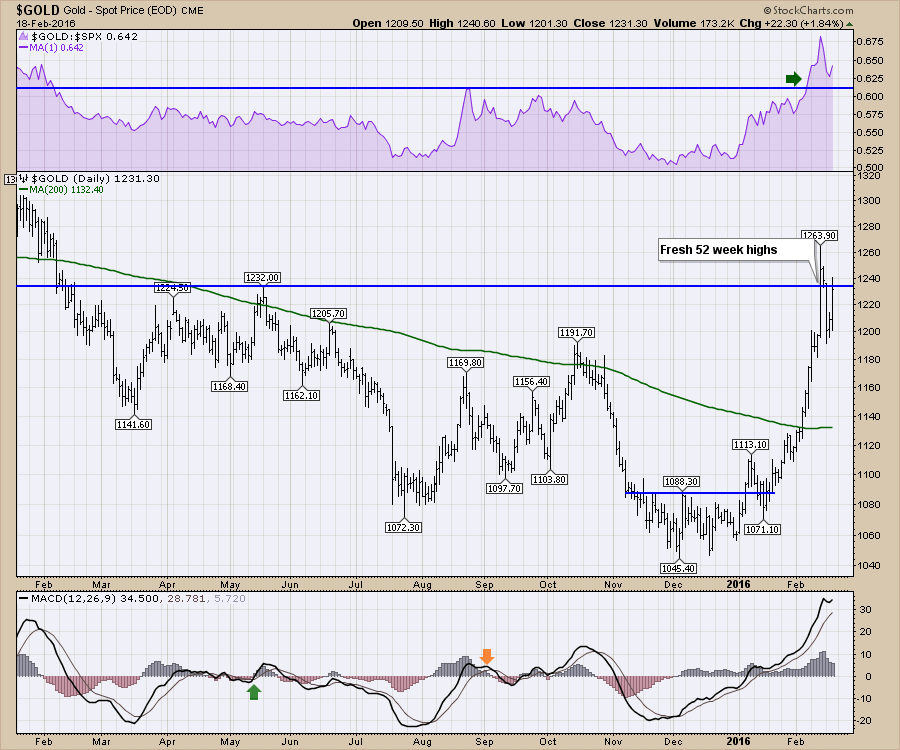 ---
This is the 4-year chart. The breakout from the declining red wedge pattern is very bullish. $1180 was a significant support level that $GOLD has closed above on a weekly chart.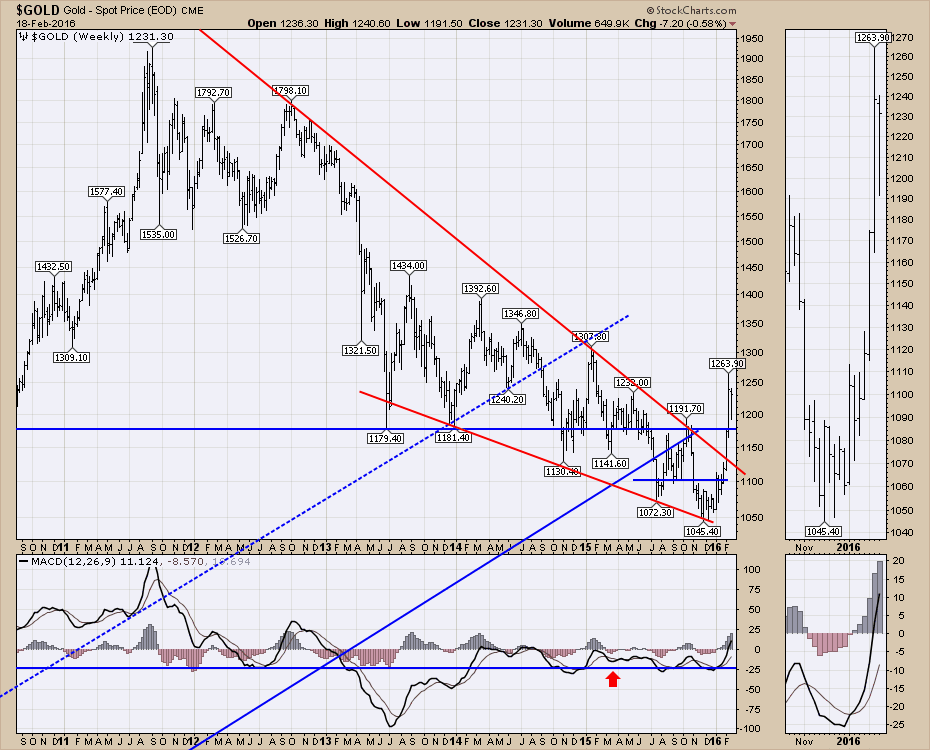 $SILVER also broke out. Horizontal resistance is around $18.50.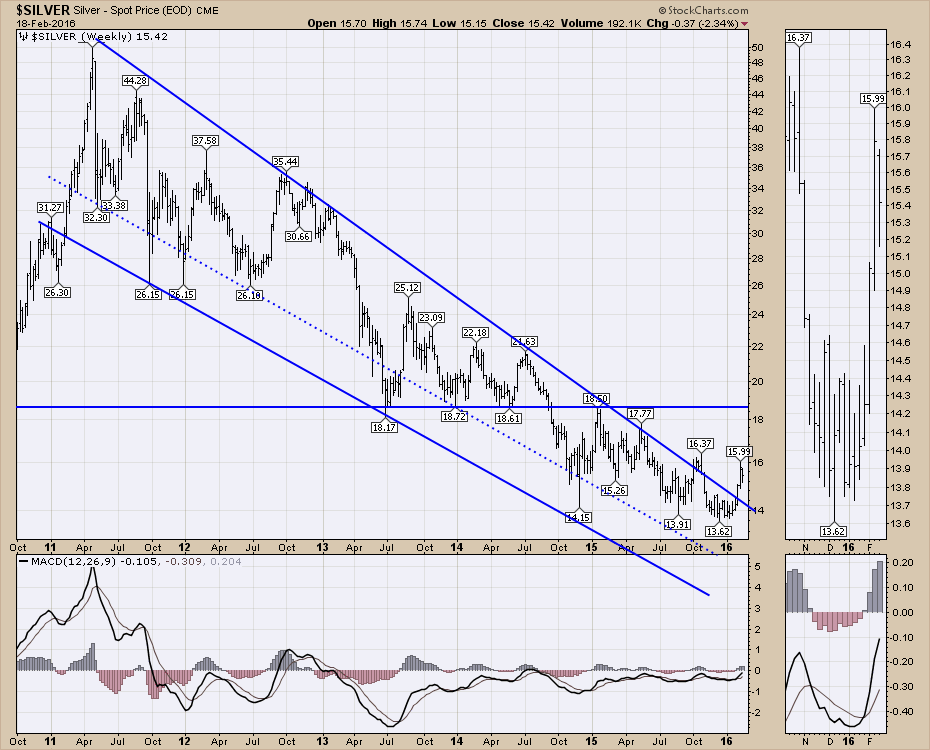 Crude Oil ($WTIC) rallied big the last few days. We had flagged the $25 level as major support. So far, crude oil has bounced off $26. $35 is now overhead resistance.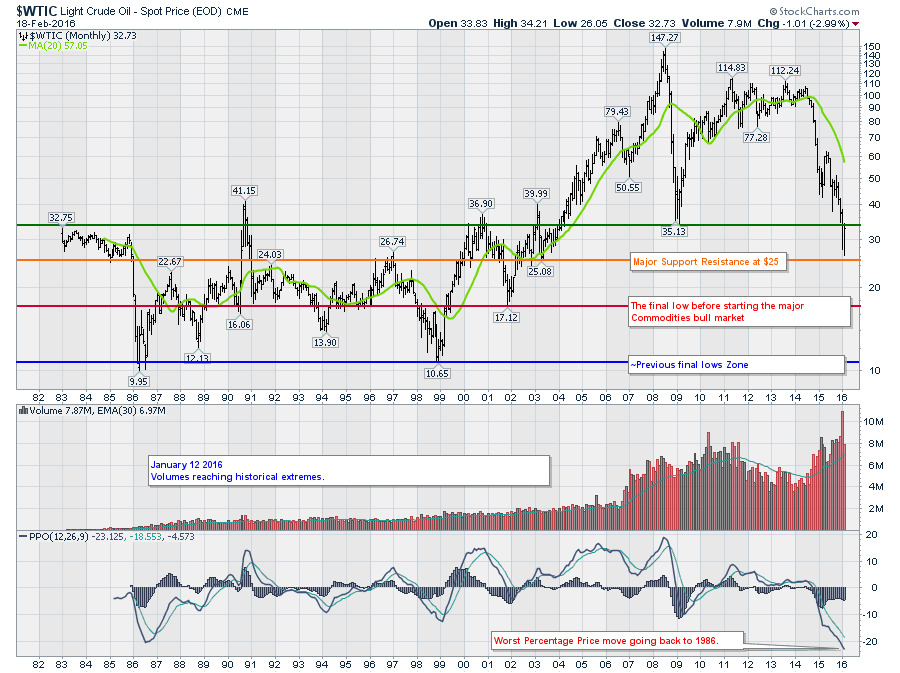 Crude tested above the 50 DMA today, but the Oil & Gas Exploration & Production Index (XOP) is not testing the 50 DMA. It is not confirming the breakout so this will need to be monitored closely. We can also see the price is currently right at the previous support trendline. Now the price is testing from the bottom.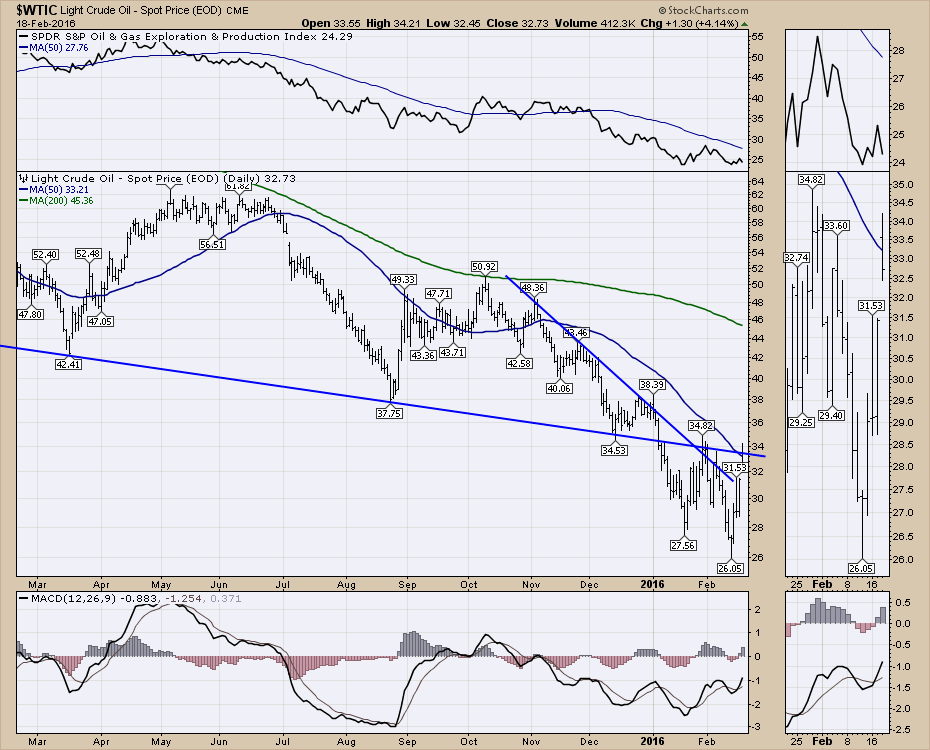 Another chart that showed up on the radar this week was Aluminum Sub-Index ETF (JJU). It broke to a 4-month high on the SPURS and the SCTR ranking has shot up to 89%. This is the highest the SCTR has been since 2014.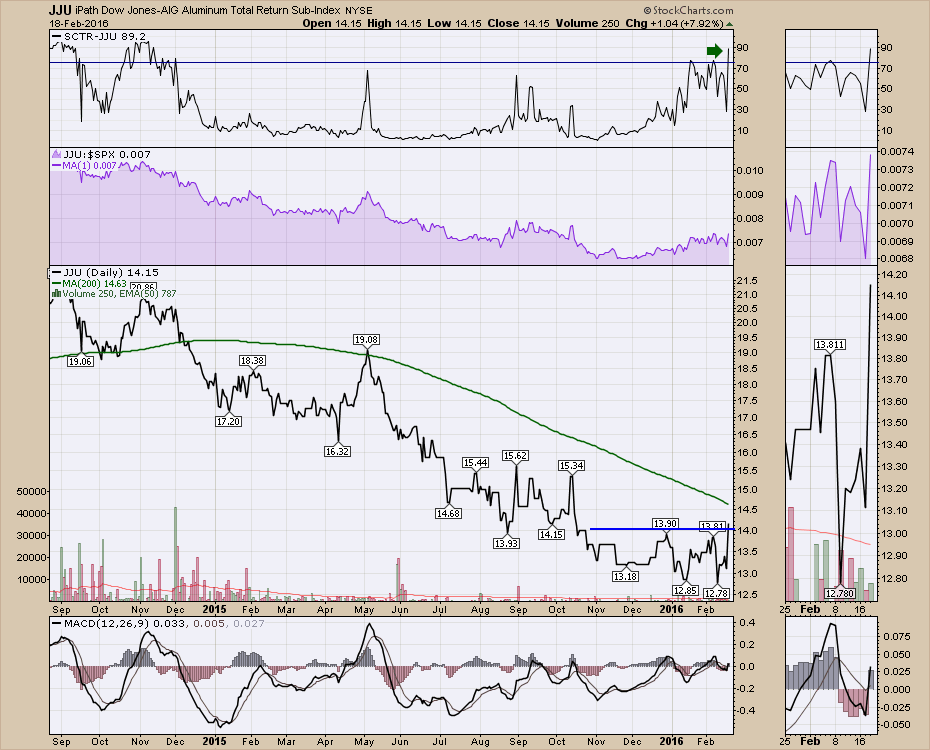 There is a lot more information in the webinar. The currencies are all at interesting Support/Resistance levels. I covered off why some of the clues to the commodities might be hiding in the currencies. It was a fast moving webinar with lots of inter-market relationships. If you have time, I think you'll find the presentation interesting. Click here to see the webinar. Commodities Countdown 20160218.
As commodities start to improve, you can follow these trends on the Commodities Countdown blog. Click Yes on the button below to get this delivered to your email once or twice a week. You can also follow me on Twitter @schnellinvestor.
Good trading,
Greg Schnell, CMT