The Agriculture related products are having a tough time of it these days. However, there does appear to be a base building for this Ag related ETF (DBA).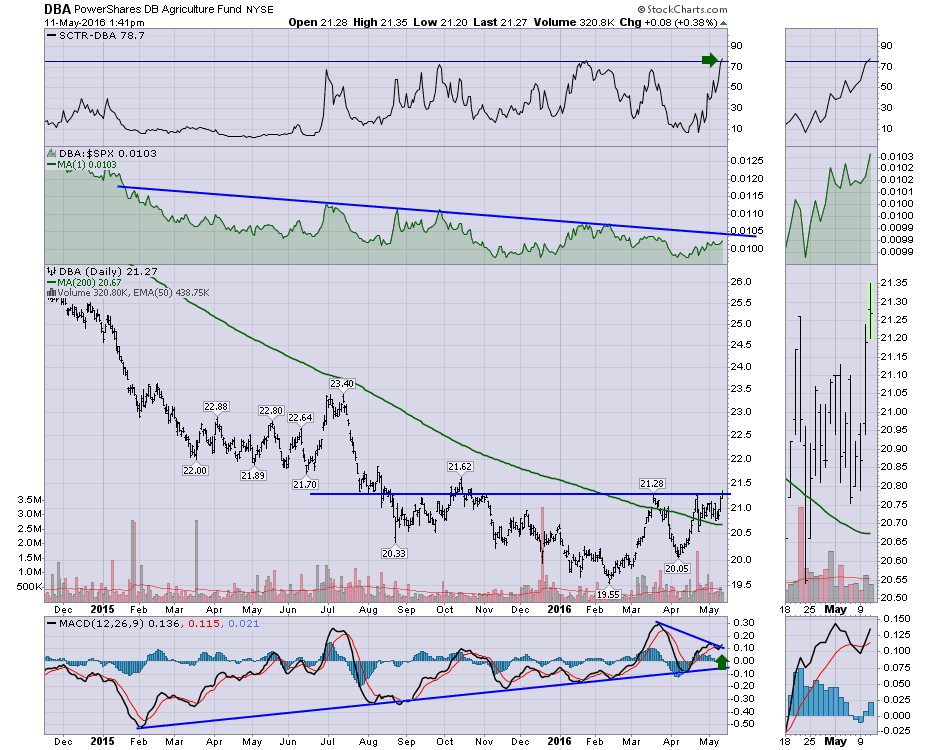 One of the issues with agriculture-related plays like this is the massive range of products. Below is a top 10 list from the ETFdb.com website. While Sugar and Soybeans are rising, some of the others like Wheat are well below the 200 DMA.
---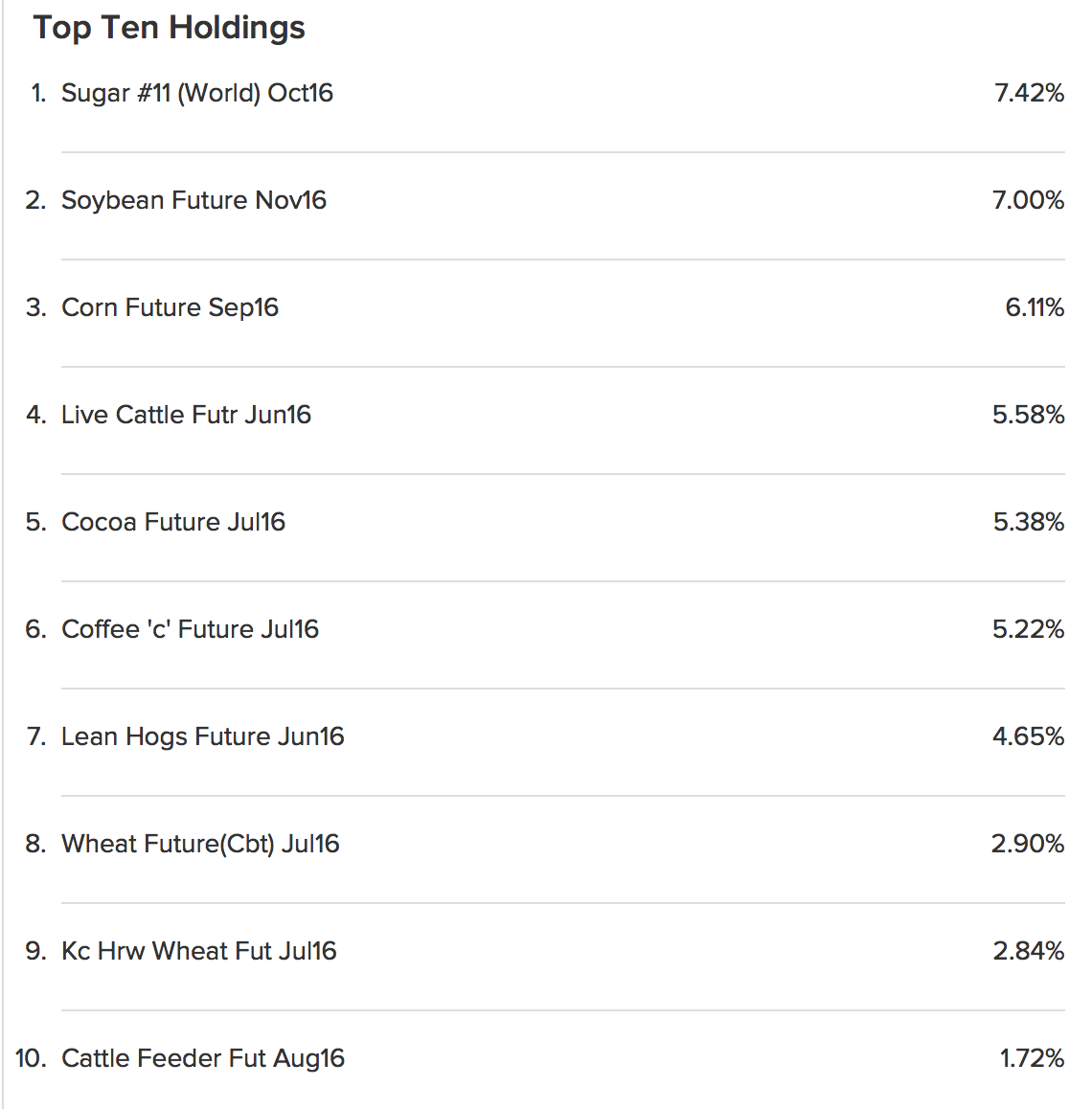 With some bright spots in Coffee, and Corn recently pushing up above the 200 Daily Moving Average, this is building a base to climb out of as we can see on the chart.
I'll cover off the components of the ETF tomorrow on the free Commodities Countdown Webinar at 5 EDT, and take a closer look at some of the Agriculture related plays for investors looking to diversify. I will also discuss some of the issues around the oil supply out of the oilsands and the what that may mean over the intermediate term. Click on the link in this paragraph to register.
If you would like to get commodity-related articles direct to your inbox, click the Yes button below this article. You may also find my articles under The Canadian Technician interesting as they also contain some commodity related ideas. You can follow the link and click the Yes button at the bottom for an email version. This will only generate 2-4 emails per week, highlighting good setups usually.
Good trading,
Greg Schnell, CMT, MFTA.