Gold Miners have outperformed every asset class since the beginning of the year. They have bounced 100 % off the lows. On May 1st, the shiny metal ran up to $1300. This is one of the toughest groups to stay invested with because the underlying metal walked sideways while the gold stocks continued to rock upwards. Today, the breakout in Gold (GLD) looks like a failed breakout. It still needs to break down a little more, but for short term traders, caution should be considered.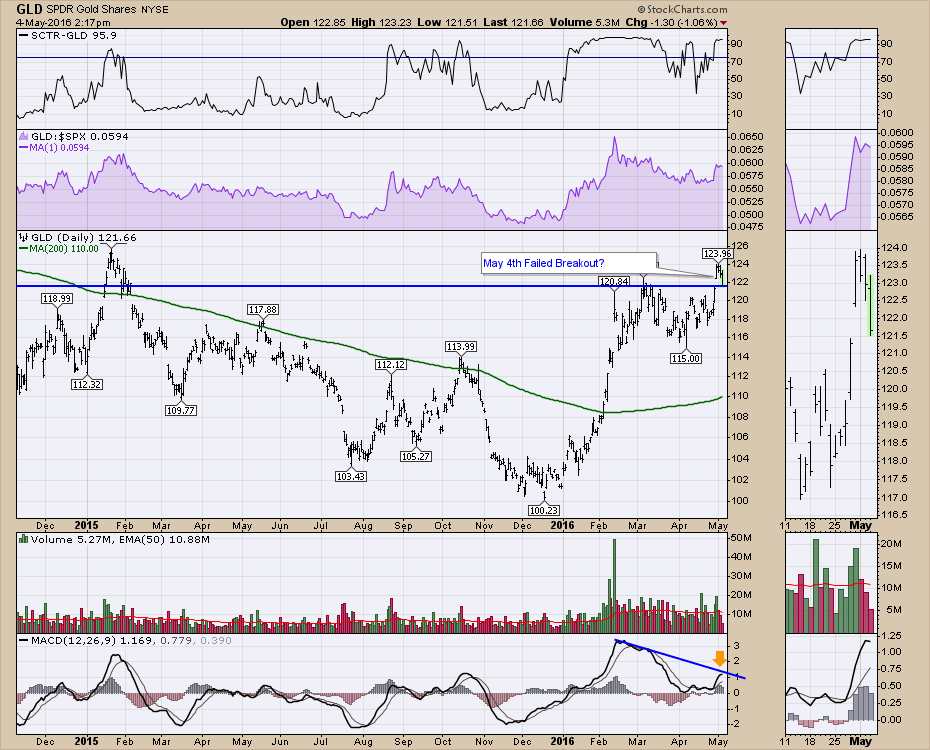 ---
Here is the miners chart.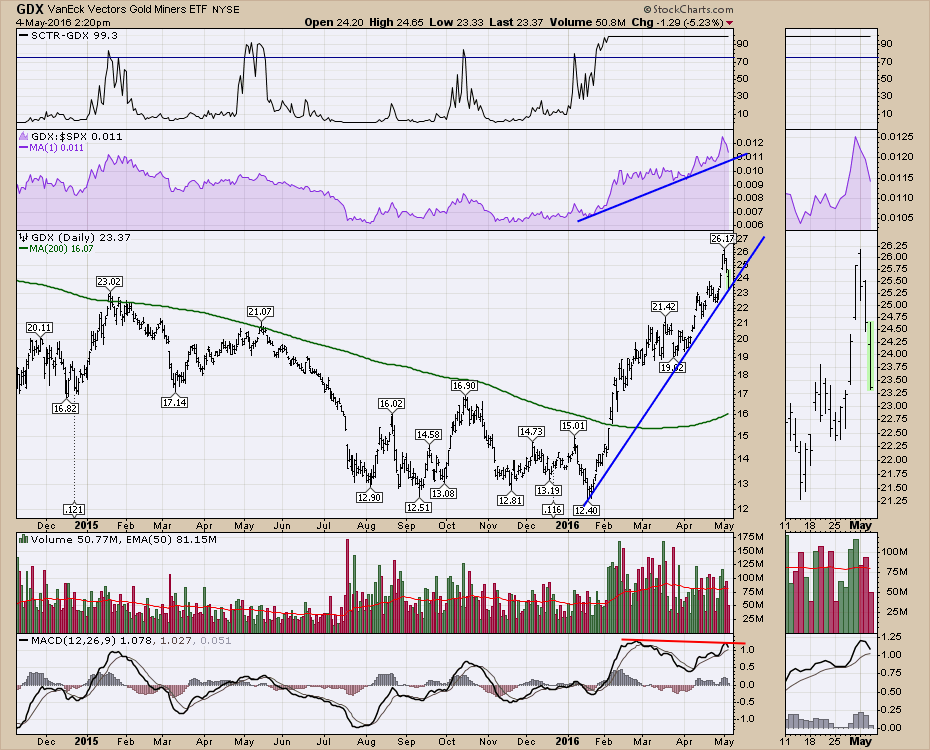 So it is fair to say, that we are right on the trend lines and need to be wary of a potential break down here. Here is a ratio of the gold miners to the price of gold. Usually, when these trend lines break, this is a good short-term sell signal.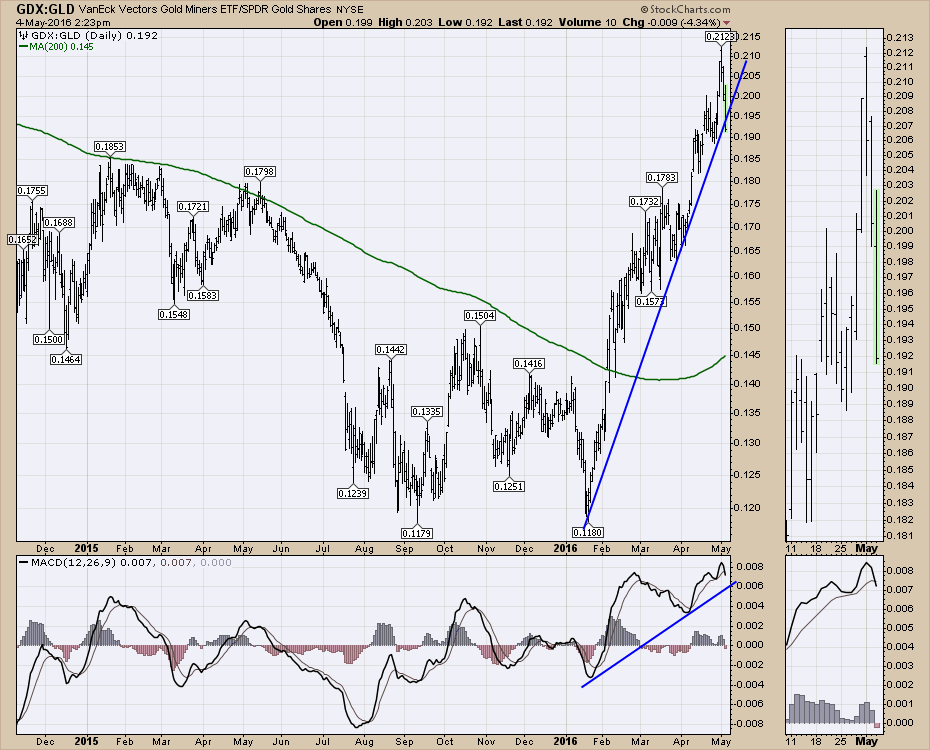 The other consideration is the price of the $USD. I'll be rolling through a lot of the currencies and commodities on this week's webinar to help with the overall strategy for the stocks. Commodities Countdown 2016-05-04.
You can also follow me on twitter for some 140 Character Charts. @Schnellinvestor
Good trading,
Greg Schnell, CMT, MFTA