I posted an additional article regarding this weeks video. This is a link specific to the video. The US Dollar is working real hard against the commodity up trend, but some of the commodities cannot be suppressed. Oil, Natural Gas, Heating Oil, Gasoline, and KOL are all soaring.
---
I mentioned a few weeks ago that the marijuana stocks were starting to soar. Jim Cramer interviewed the Canopy Growth Corporation CEO Friday and that sent the whole industry group surging. The chart shape is great so I would look for this trend to continue into the summer. Below is the Canadian listing for the stock, but it will also be trading on the NYSE soon. The USA listing is OTC for Canopy Growth. Ticker symbol TWMJF.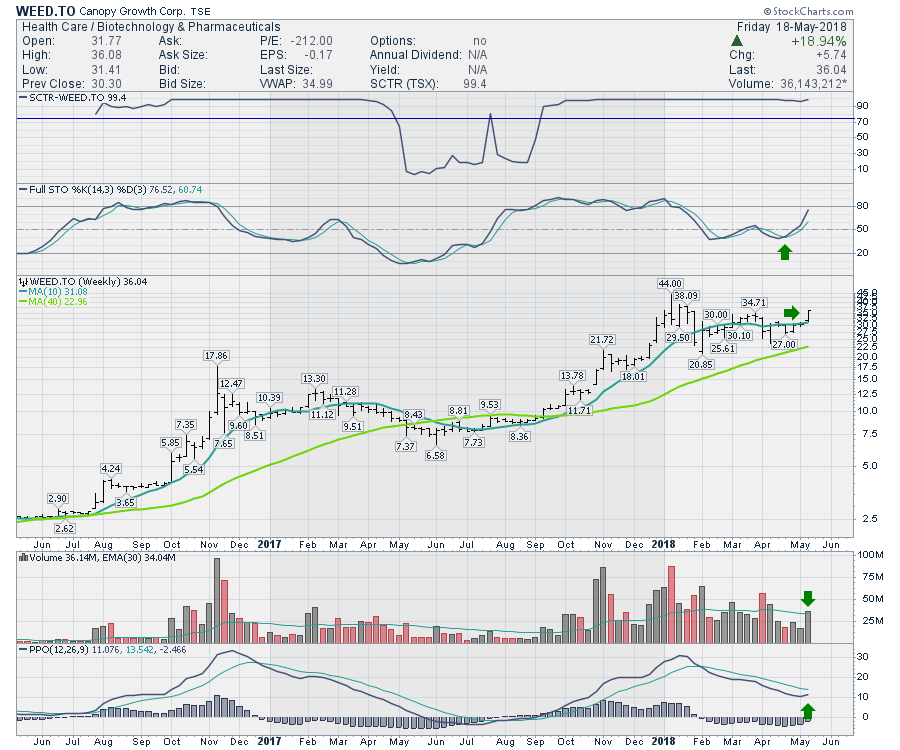 ---
Here is the ETF for the marijuana space. HMMJ.TO - Canadian listing.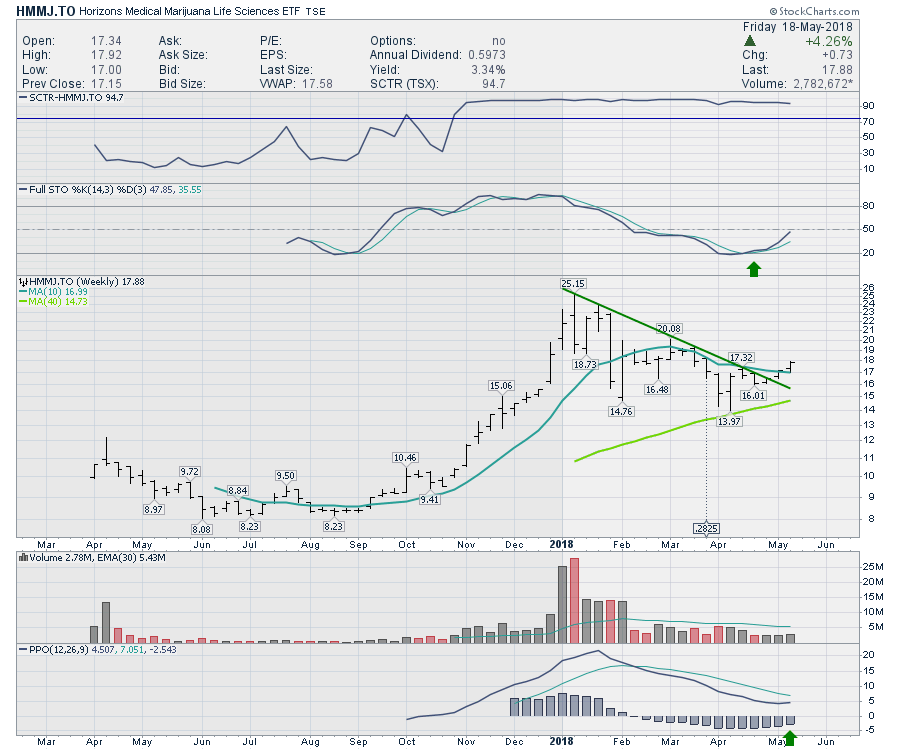 The chart shapes are similar on many of the names.
---
The friction provided by the $USD strength is working against the charts of the metals. This week we might get more clarity. I provided a lot of coverage on the current struggles in the video.
---
I host a new TV show on StockCharts.com called The Final Bar. It airs Thursdays at 5 PM ET and is repeated throughout the week on StockCharts TV. You can also catch it on my Vimeo channel or on the StockCharts.com YouTube Channel.
Good trading,
Greg Schnell, CMT, MFTA
Senior Technical Analyst, StockCharts.com
Book: Stock Charts for Dummies
Twitter: Follow @Schnellinvestor