Well, after the big buildup of the last two recordings, we saw the dramatic climax to the big buildup in tension. Oil, Gasoline, Heating oil, Copper, Steel, Aluminum, Rare earth metals, Coal, Natural Gas stocks, Gold and Silver all had a bad week. With the G7 meeting, the Singapore summit, another Fed meeting on Wednesday, Mario Draghi speaking on Thursday and Quadruple Witching Options Expiration on Friday, the week was loaded for drama. While the indexes were moderate for the week, the commodities got smoked.
Oil wasn't too bad, but the stocks around oil, spilled!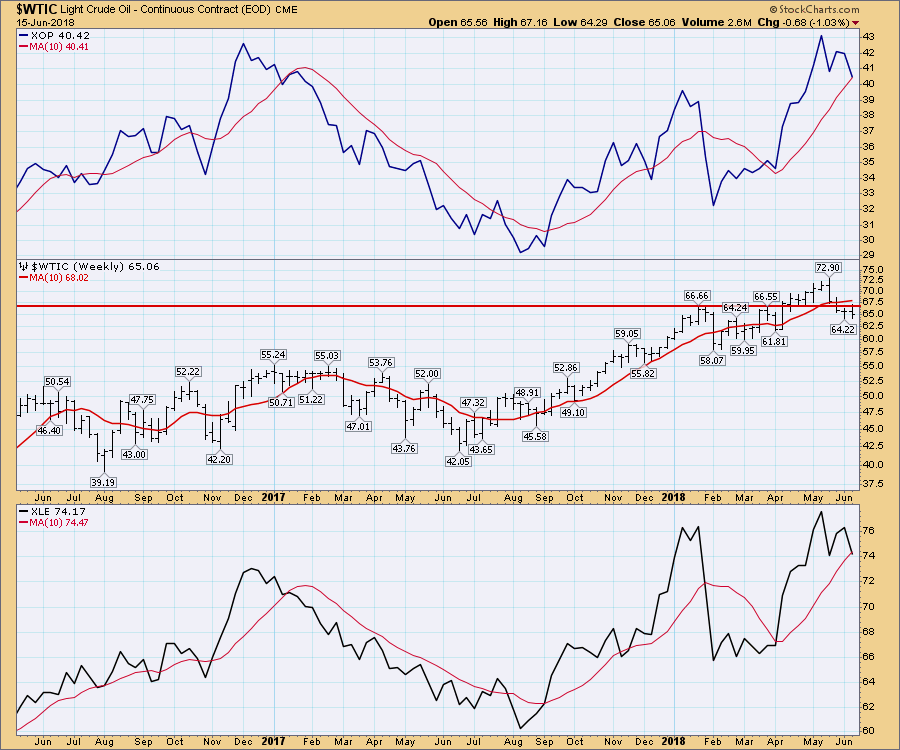 ---
Gasoline and Heating Oil (Diesel) both fell below the 10 week moving average. Gasoline is down 10% in two weeks.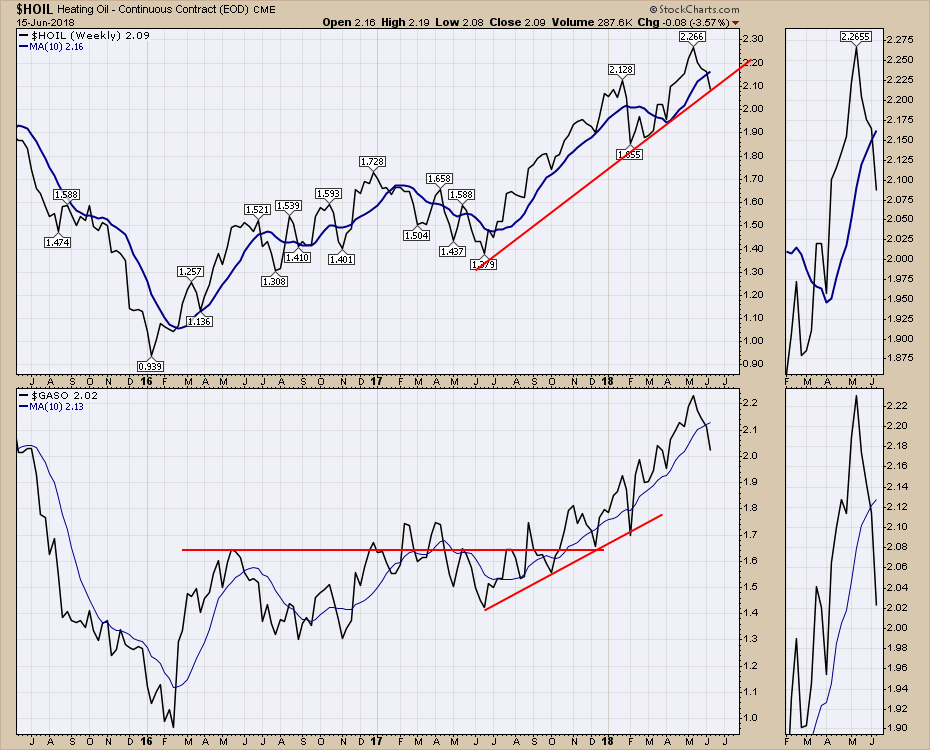 The rare earth metals continued to fall below support. Lithium held above the 10 week but drifted lower.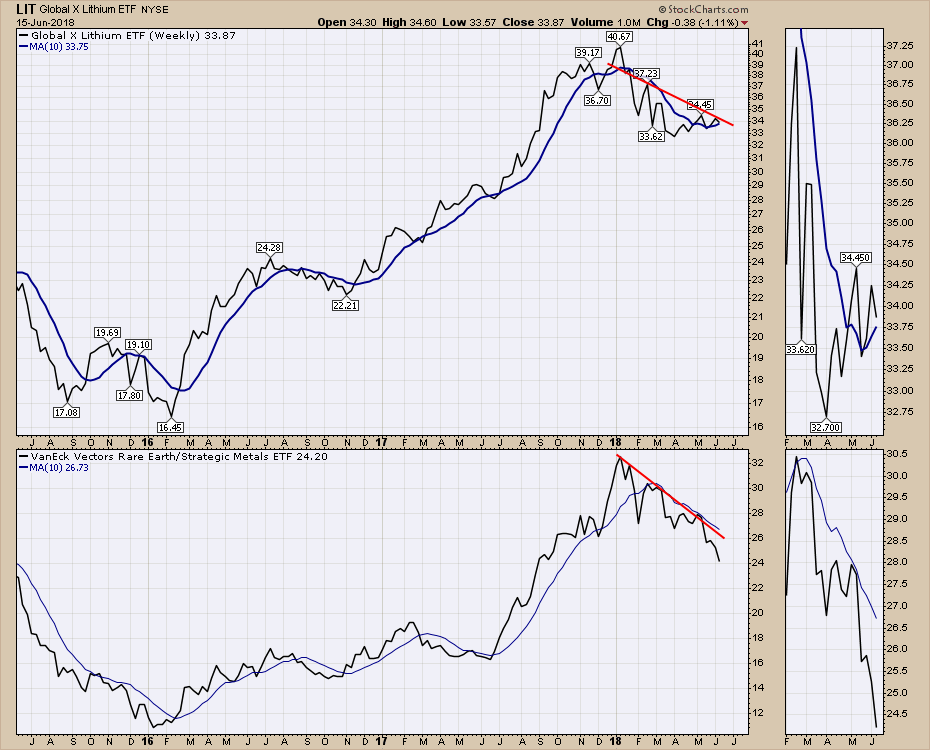 The Industrial metals continue to be suspect with the tariff talks going on. Copper and Aluminum had a rough week. Copper gave a full reversal from the odd move it made last week.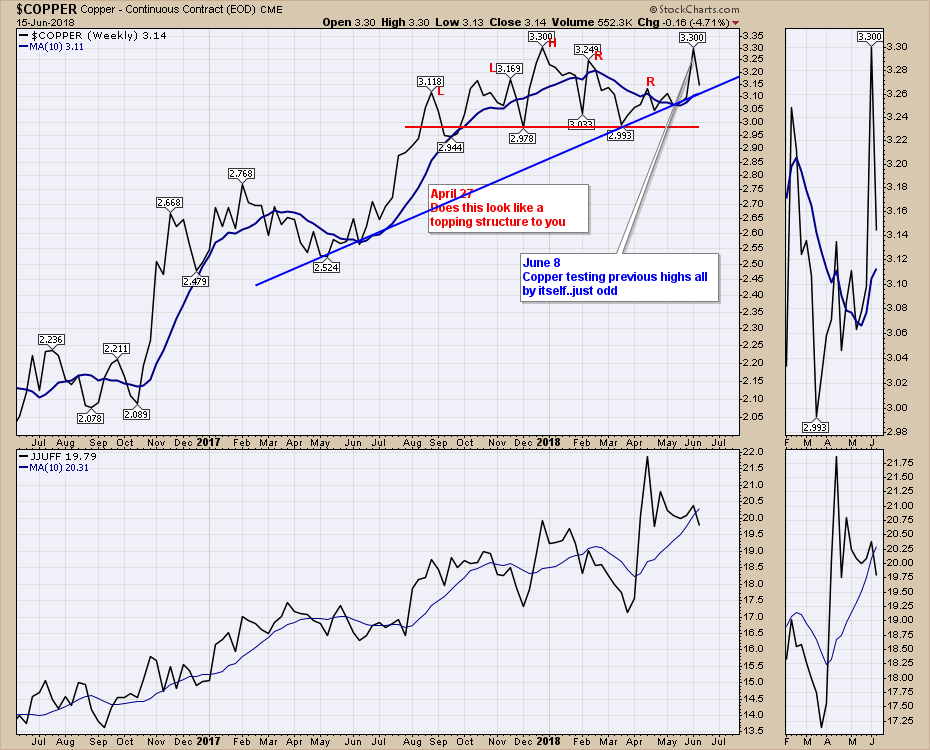 The industrial mining stocks got grilled like Fathers Day bacon. The zoom box shows the carnage. FCX was making lower highs and this continues the trend. VALE, BHP and RIO had failed breakouts to new highs. Teck never made a new high.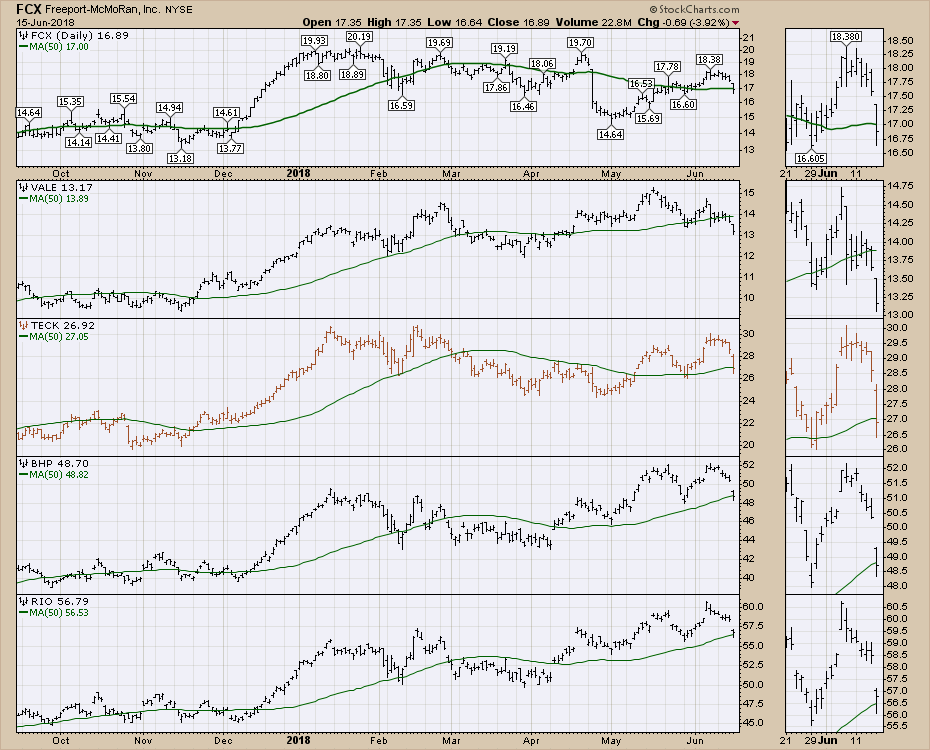 ---
Here is this weeks Commodity Countdown Video. Some of the conversation is on the indexes and a large portion stares down the calamity in Commodities. I did share some important calendar dates for the US Dollar. I comment on Gold and Silver in the video.
---
I host a new TV show on StockCharts.com called The Final Bar. It airs Thursdays at 5 PM ET and is repeated throughout the week on StockCharts TV. You can also catch it on my Vimeo channel or on the StockCharts.com YouTube Channel.
This week the Final Bar covered the deterioration in some of the foreign markets. I never expect the US to be the first market to fail. When the rest of the world starts showing some weakness, it can be important to use this advance notice. I think its a pretty important video.
Good trading,
Greg Schnell, CMT, MFTA
Senior Technical Analyst, StockCharts.com
Book: Stock Charts for Dummies
Twitter: Follow @Schnellinvestor