The stock market (SPY) has: (1) advanced over +20% from its February low, (2) after breakout, advanced +4% above the top its one-year continuation pattern (consolidation), and (3) generated a DecisionPoint IT Trend Model BUY signal on March 7, 2016. By my reckoning, the bull market is at least five months old, although, that could not be confirmed until the recent breakout.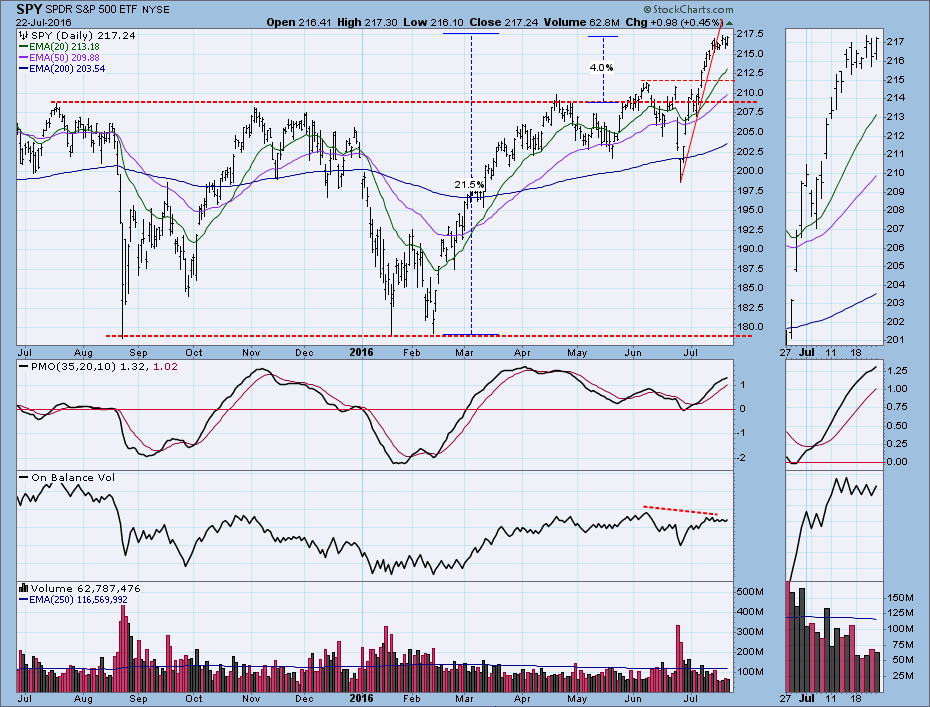 ---
Note that on-balance volume (OBV) has not confirmed the recent breakout, a situation that is the result of the persistently low volume we have seen since late March.
At any rate, we are at least in a new cyclical bull market, but let's look at a long-term view. The weekly chart below proposes that we are in a secular bull market that began in early-2009, which would mean that the bull market has been going for over seven years. There have been two interruptions: (1) the cyclical bear market in 2011, and (2) the recent continuation pattern (substitute bear?).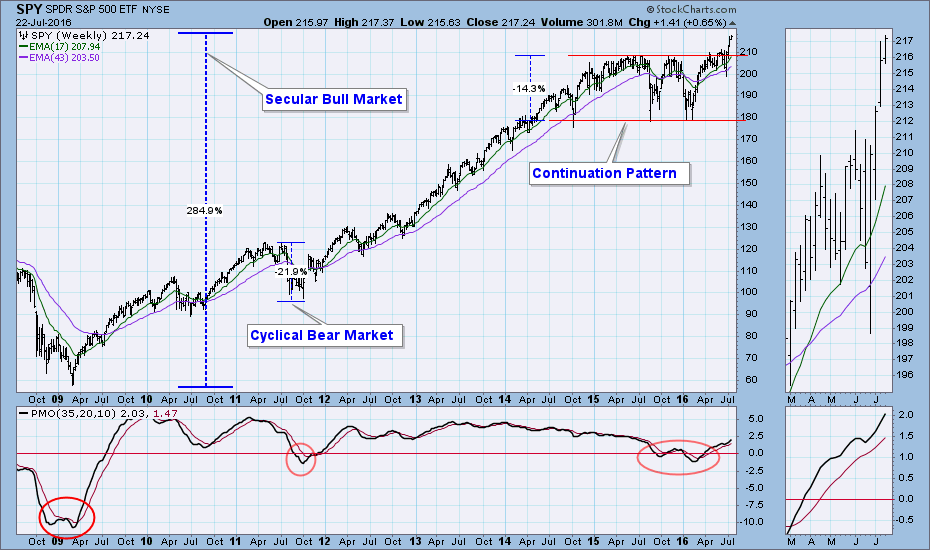 As an aside, there is a question of whether or not the recent breakout was really a blowoff. In my opinion it wasn't. Blowouts typically have high volume, and price collapses almost immediately. Certainly, this market has been resisting price collapse for months, and, based upon last week's sideways price churn, still is.
CONCLUSION: I am going to assume that a new cyclical bull market is in progress, and that it is within the context of an ongoing secular bull market. That is a very positive picture.
---
Technical analysis is a windsock, not a crystal ball.