SPX Monitoring purposes; Long SPX on 10/22/18 at 2755.88.
Monitoring purposes GOLD: sold 11/27/18 at 18.88=gain .075%; Long GDX at 18.72 on 8/17/18
Long Term Trend SPX monitor purposes; Long SPX on 10-19-18 at 2767.78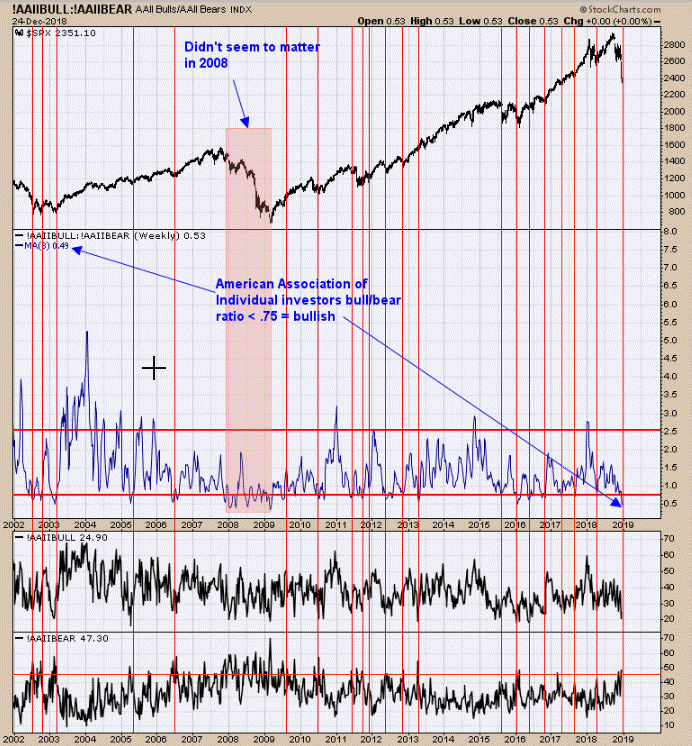 Above is the American Association of Individual Investors (AAII) bull-bear ratio. Readings below .75 have marked intermediate-term lows going back 17 years, though the AAII bull-bear ratio being below .75 in 2008 didn't seem to matter. The current ratio is .49.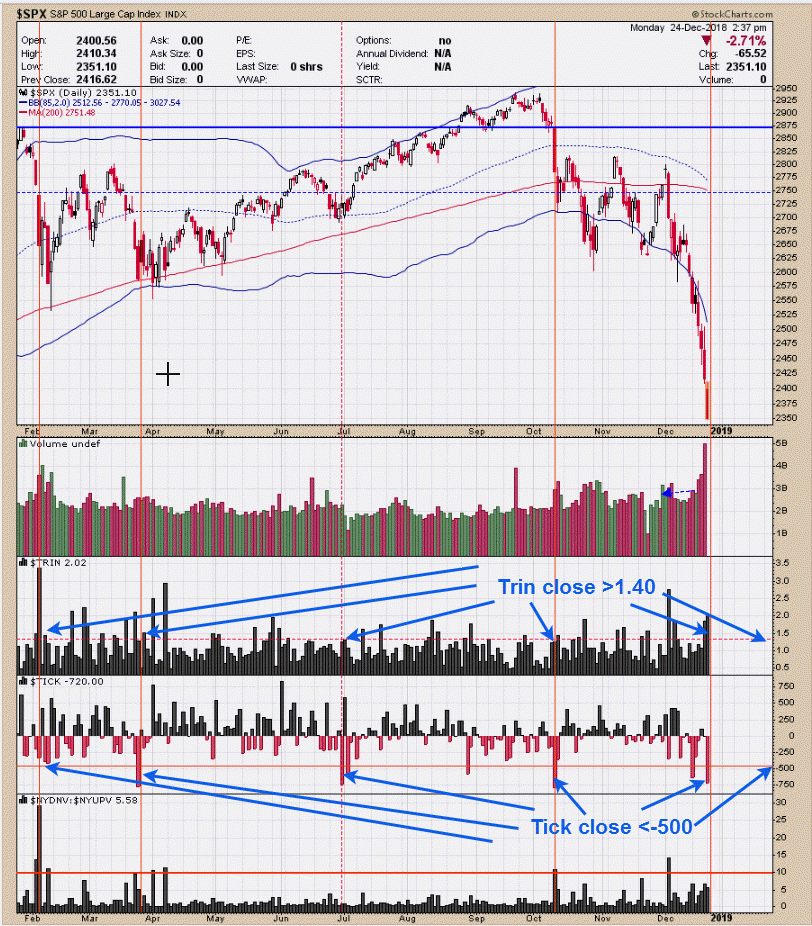 It was a bullish sign for the market (short-term) when the TRIN closed >1.40 and the Ticks (within a day) closed <-500. This combination has led to short-term lows within two trading days. The above chart goes back just 11 months and shows the times these parameters have been met, but we have records that go back 10 years. I might add that the higher the TRIN reading above 1.40 and the lower the Ticks reading below -500, the more bullish the implications; today's TRIN closed at 2.02 and Ticks at -720. Today's reading suggests a bottom will form as early as today to as late as Thursday.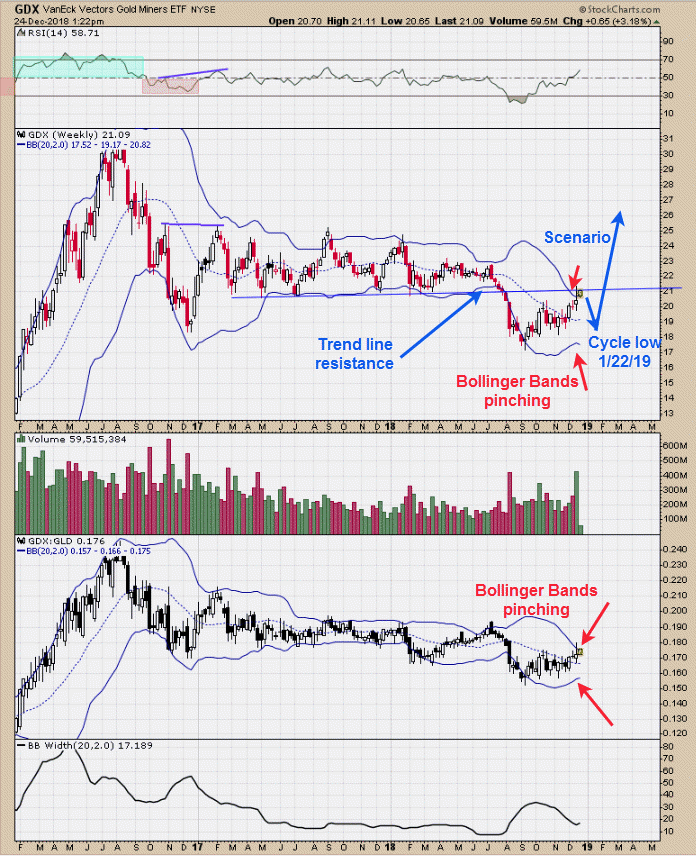 The Gold Commercials jumped to 93K short, which is on the high side and a bearish short term sign. The GDX weekly is running into the trend line connecting the lows going back to early 2017 and a stiff resistance level. Some of the money in the general stock market may find its way into other markets such as the gold market. Notice that the general market has been declining since September and the gold market (GDX) has been rallying. GDX reached a weekly trend line resistance and the Gold Commercials reached a high level of shorts, suggesting that further gains may be giving back short-term. The next intermediate up-move may begin in early 2019. The ideal time for a gold and gold stock bottom is January 22, 2019. Not sure if the pullback will test the September low, but it could. We will wait for the next bullish setup.
Tim Ord,
Editor
www.ord-oracle.com. New Book release "The Secret Science of Price and Volume" by Timothy Ord, buy at www.Amazon.com.
Announcement from the Author
{{ announcement.content }}