SPX Monitoring Purposes: Neutral
Monitoring Purposes GOLD: Long GDX on 4/9/20 at 28.96.
Long Term Trend SPX Monitor Purposes: Flat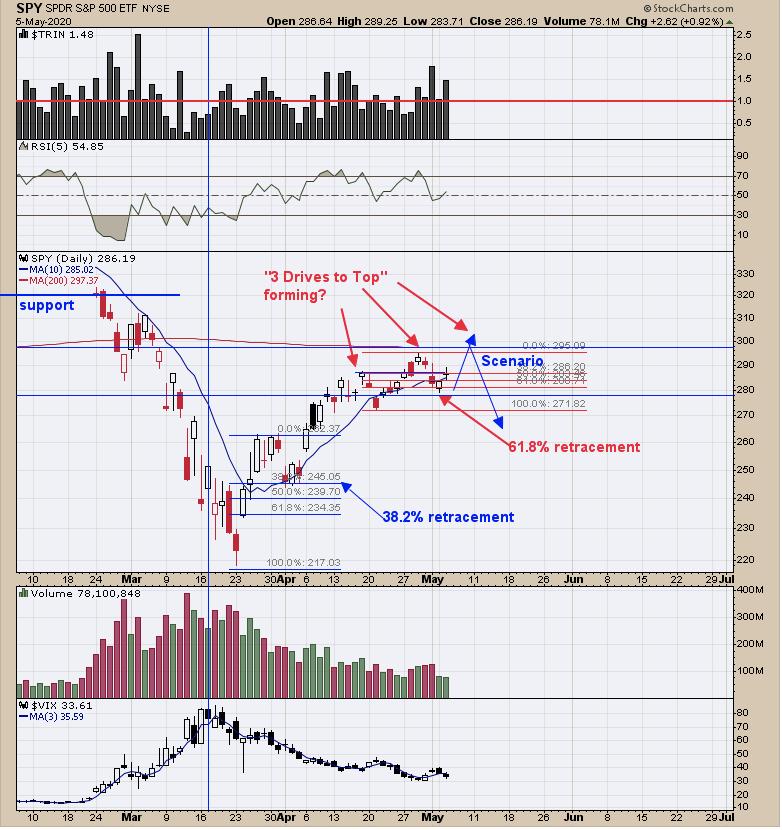 Yesterday's decline touched the 61.8% retracement level of the previous minor rally, showing the market is losing strength. The first pullback in early April only retraced 38.2%, which showed the market had strength. The pattern that could be forming here is a "Three Drives to Top". In a "Three Drives to Top," the pullback off of the second high retraces at least 61.8%, and that is what we have here. The market rallies again and hits a new minor high, producing a potential third high where divergences may start to show up (RSI, McClellan Oscillator, VIX strength and so on). If divergences do show up on the third high, a signal could develop.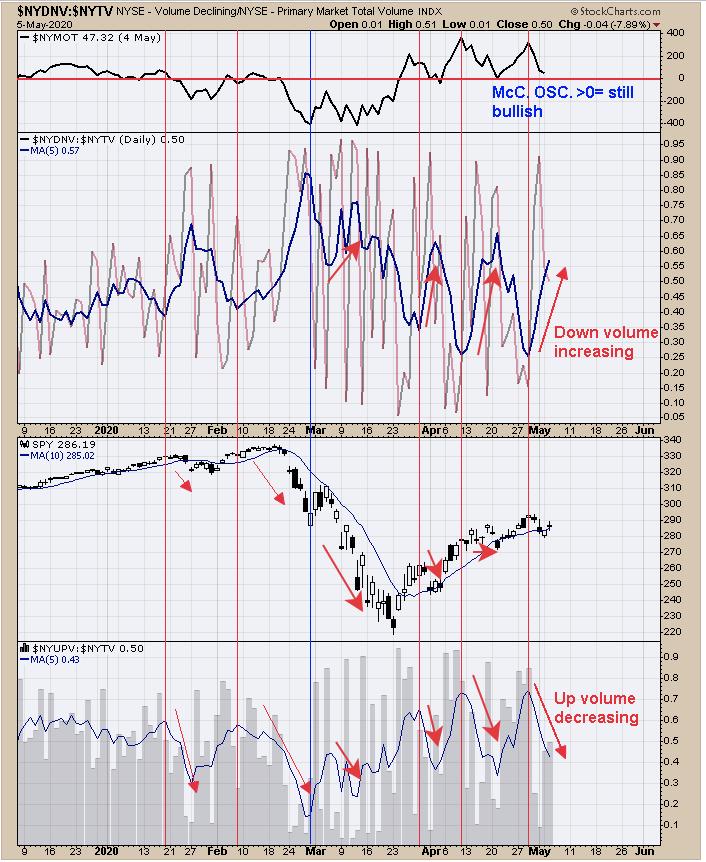 The bottom window is the NYSE Up Volume/NYSE Total Volume which is decreasing, a bearish sign. The top window is the NYSE McClellan Oscillator, which remains above "0" so far and still in the bullish camp. The next window down is the NYSE Down Volume/NYSE Total Volume, which has been rising and a bearish sign. Trend is up so far, but showing signs of weakening. Market could be stalling in this range and a signal could be developing.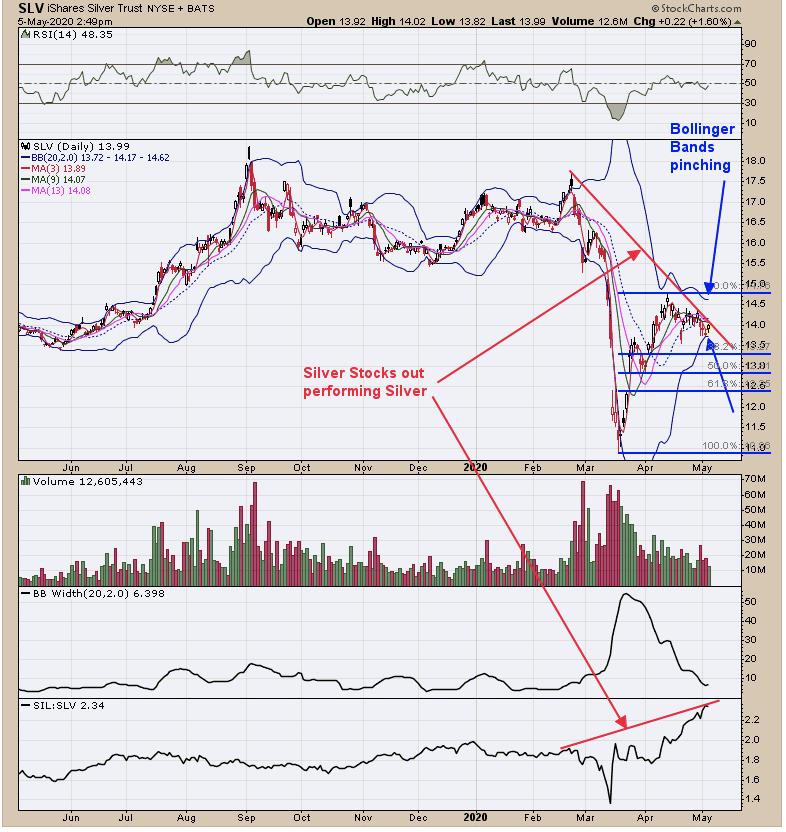 We pointed out in a past report that the monthly Gold/Silver ratio RSI reached levels (going back to 1980) where silver was making at least a multi-month low, if not even longer. In bullish modes for the metals, silver outperforms gold and Silver stocks outperform silver. Above is the ETF for Silver (SLV). The bottom window is the Sil/slv ratio (silver stock/silver ratio). When this ratio is rising, silver stocks are outperforming silver and that is what happening here. Notice that the Bollinger Bands on SLV is pinching, suggesting a larger move is nearing. The pinching of the Bollinger bands does not give the direction of the potential move, just that it is nearing. Notice that the consolidation over the last week has had a retracement of less than 38.2%. This mild retracement suggests a strong market and give evidence the move may be up. Long GDX on 4/9/20 at 28.96.
Tim Ord,
Editor
www.ord-oracle.com. New Book release "The Secret Science of Price and Volume" by Timothy Ord, buy at www.Amazon.com.