SPX Monitoring Purposes: Long SPX 1/29/21 at 3714.04
Monitoring Purposes GOLD: Long GDX on 10/9/20 at 40.78.
Long Term SPX Monitor Purposes: Sold long SPX on 1/15/21 at 3768.25= gain 10.80%; Long SPX on 10/26/20 at 3400.97.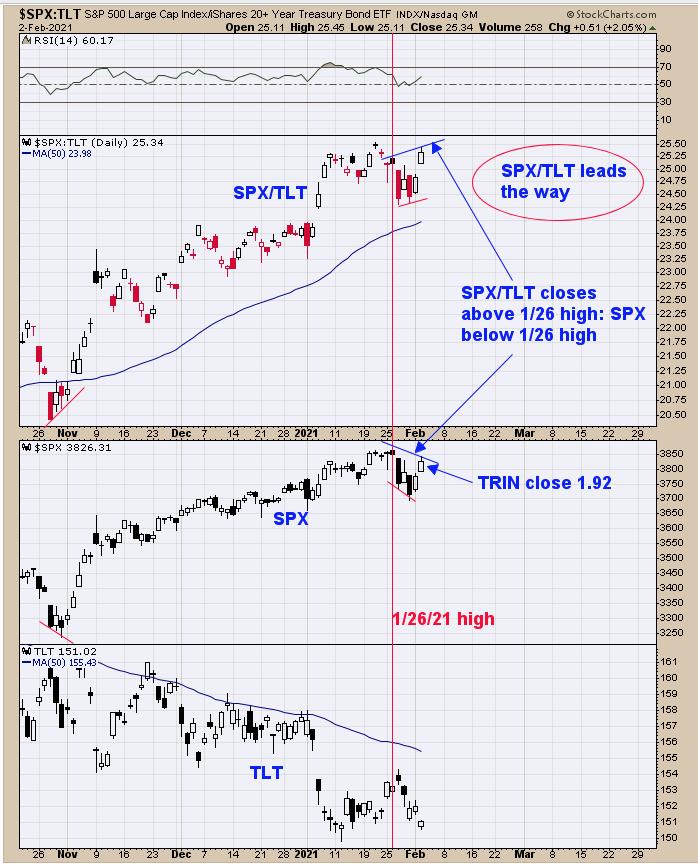 Today, the SPX/TLT closed above the 1/26 high while SPX is still below. It's common for the SPX/TLT ratio to lead the SPX. This condition suggests that the SPX will close above it 1/26/21 high, which is 3870.90 in the coming days. Today the TRIN closed at 1.92, which is a rare reading for the market being up. A TRIN reading near 2.00 usually comes when market is down a good degree. We take the 1.92 TRIN close as a bullish sign for short term. Long SPX 1/29/21 at 3714.04.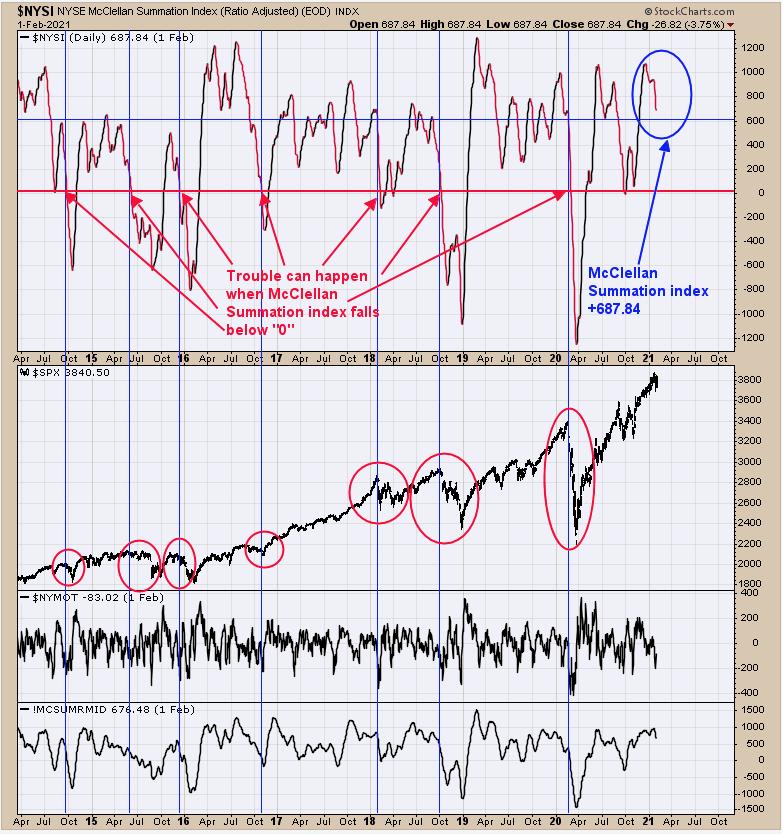 The market is not setup for a large decline here. Markets weaken first before a large decline can take hold. In the above chart, we pointed out the times when the McClellan Summation index falls below "0" are when it's possible that a large decline can occur. The NYSE Summation index stands at +687.84 and is at very bullish level. We are expecting a trading range to develop in the current timeframe and this potential trading range may produce weakness in the Summation index, where a large decline could develop in the coming weeks. There is a cycle high due in March (just like last year) that could produce a worthwhile decline. For now, the market appears to be on solid footing.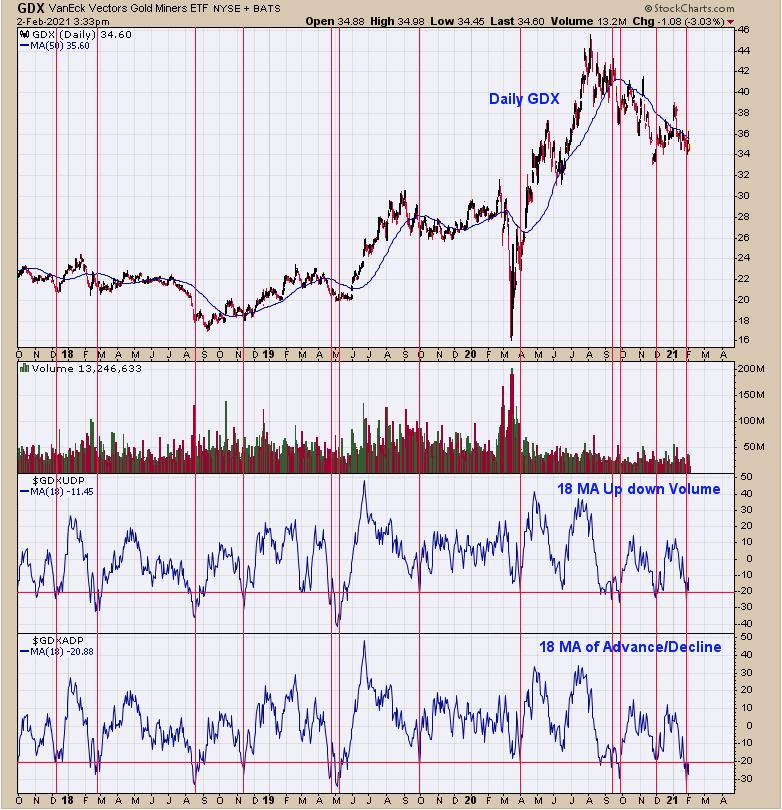 Above are two indicators that have worked well in the past. The bottom window is GDX Advance/Decline with an 18-period moving average, and the next window above is GDX Up Down Volume with an 18-period moving average. When both indicators reach below -20, GDX was near at least a short-term low. Both indicators did close below -20 the last couple of days. Most good rallies start when traders give up on the long side and both of these indicators suggests that is happening now.
Tim Ord,
Editor
www.ord-oracle.com. New Book release "The Secret Science of Price and Volume" by Timothy Ord, buy at www.Amazon.com.