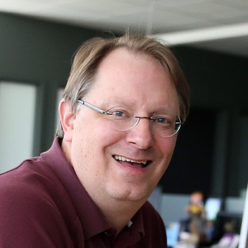 Chip Anderson is the founder and president of StockCharts.com. He founded the company after working as a Windows developer and corporate consultant at Microsoft from 1987 to 1997. Since 1999, Chip has guided the growth and development of StockCharts.com into a trusted financial enterprise and highly-valued resource in the industry.
In this blog, Chip shares his tips and tricks on how to maximize the tools and resources available at StockCharts.com, and provides updates about new features or additions to the site.
"Here at StockCharts, our mission is to provide you, the individual investor, with the tools and resources you need to succeed."
Join Our ChartWatchers Newsletter
In addition to his blog, Chip frequently contributes important announcements, site news, and other content to our ChartWatchers Newsletter. Free to join, the ChartWatchers Newsletter is sent out twice monthly, on the 1st and 3rd Saturday of every month. This "must have" for all StockCharts users delivers expert technical commentary straight to your inbox - for FREE! Read exclusive content from John Murphy, Arthur Hill, Greg Schnell and more. To subscribe, Click Here.