We're approaching another earnings season, setting up trading opportunities in the normally bullish fourth quarter. While we favor waiting to see quarterly earnings reports and the market's reaction to those reports, we also know many of you try to trade companies prior to their better-than-expected reports. History never provides us guarantees of future results, but it can at least make us aware of tendencies.
---
Take a look at WW Grainger's (GWW) track record over the past four quarterly earnings reports: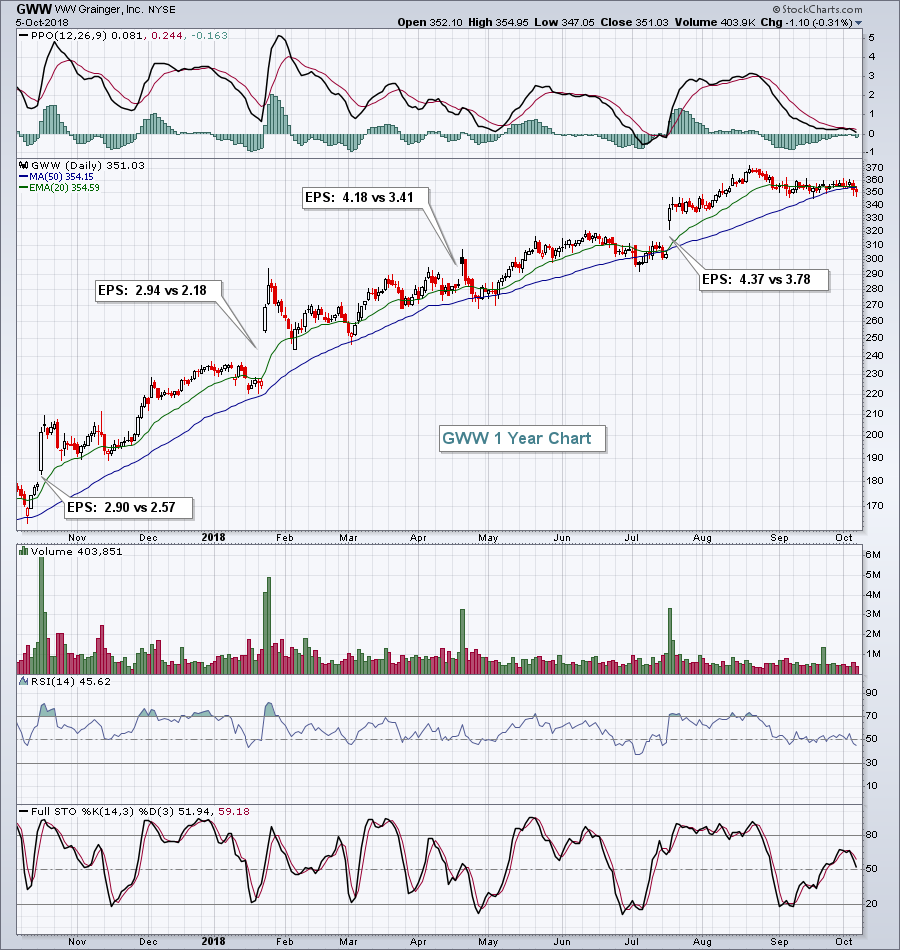 Not only have EPS numbers come in ahead of expectations, but the response has also been positive in terms of its price action. GWW has gained 11.2%, 5.3%, 18.5% and 12.7% the day after its previous four quarterly earnings reports. GWW is expected to earn $3.96 in its next quarterly report that will be released on Tuesday, October 16th before the market opens.
We're starting a FREE newsletter that will, among other things, help to identify bullish and bearish historical patterns with respect to quarterly earnings reports (similar to the GWW information provided above). If you'd like to subscribe, simply send me an email at john@investedcentral.com with "FREE newsletter" in the subject line.
At your service,
John Hopkins, President
EarningsBeats.com