This past week, we saw traders turning their attention away from some of the high-flying "Stay at Home" tech stocks to some other sectors that could fare well if the recently announced COVID vaccines have the promising effect that is hoped for. We've certainly noticed the improving relative strength of industrials, as you can see in the chart below in the XLI:$SPX chart.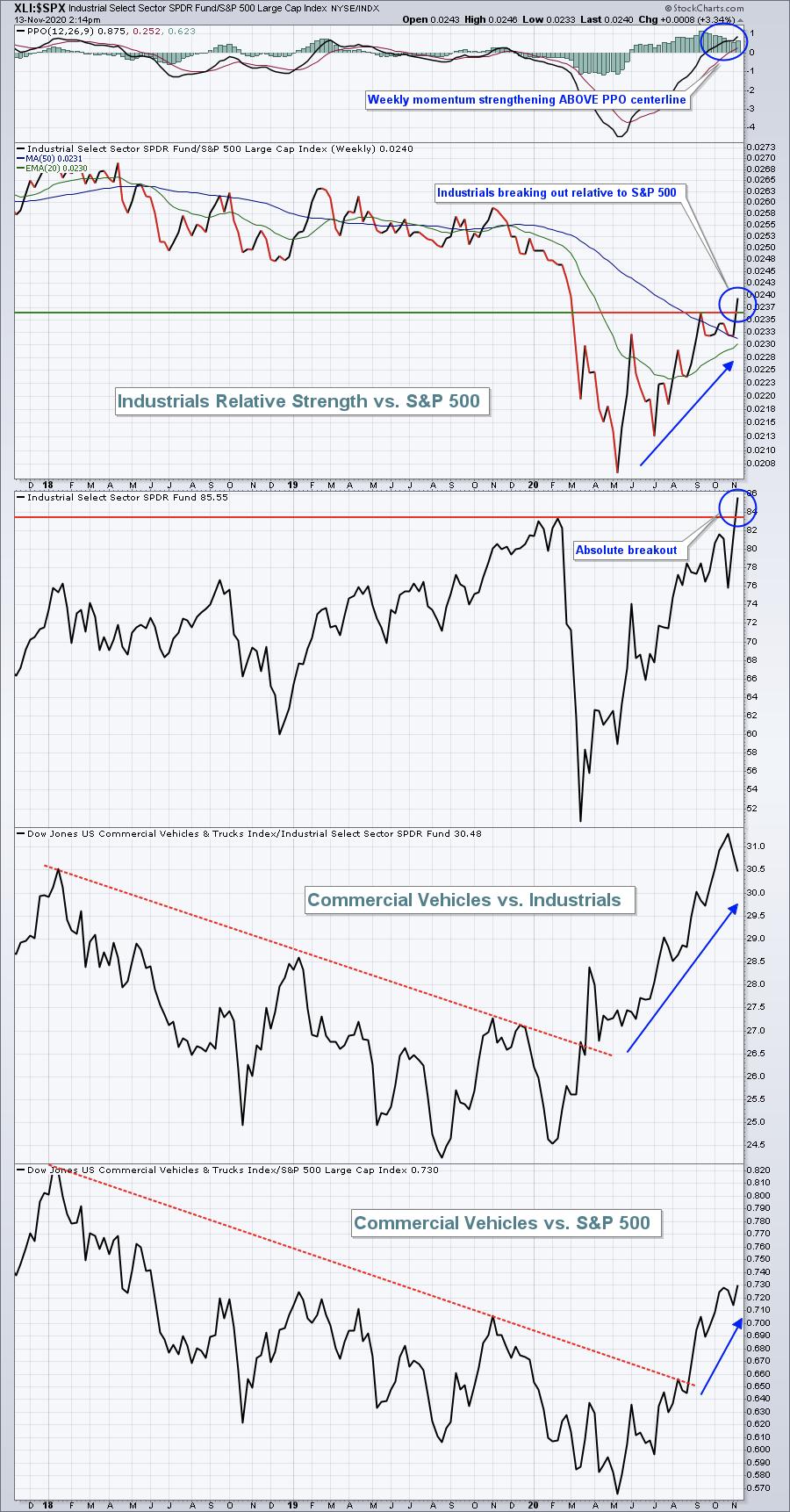 One of the stocks in the commercial vehicles sector that is on our "Strong Earnings ChartList" that crushed revenue and EPS expectations is AGCO. Below, you can see the relative strength of the stock versus the $DJUSHR and the SPX.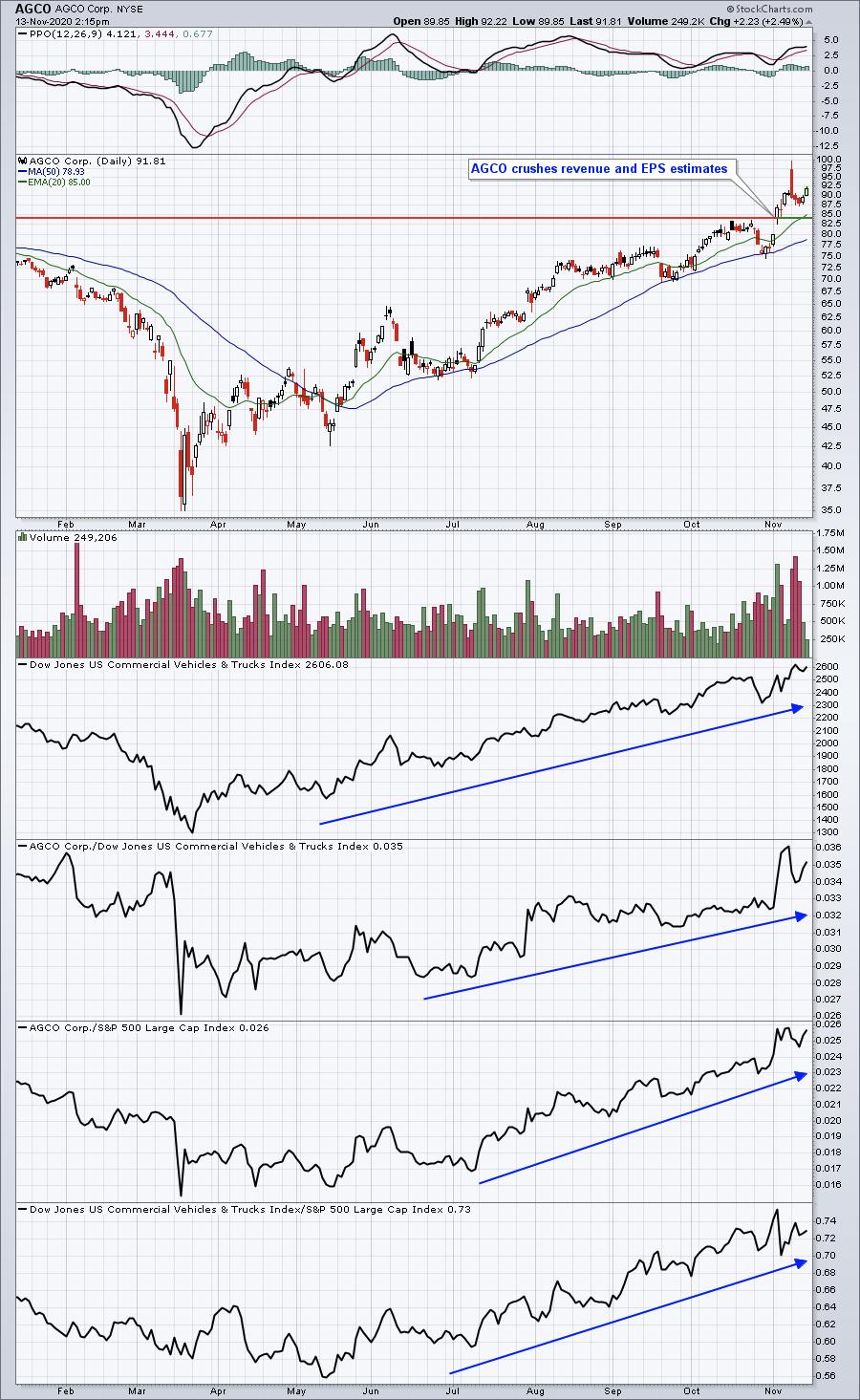 I wanted to point this out because we've got a trio of educational webinars scheduled for next week, including one on Monday, November 16 that will specifically focus on Market Rotation, which is quite timely and something everyone should be aware of. More on that in a bit.
Something else will take place next week: Monthly Options Expiration on Friday, November 20. Why is this important? Because it's likely to result in even more market volatility as Market Makers "settle up" all of the option calls and puts expiring on Friday. This can lead to some wild swings in both the major indexes as well as individual stocks, and, if you are prepared, could present some nice profit opportunities as well. Thus, we will be conducting our "Options Max Pain" webinar on Tuesday, November 17.
Finally, we're gearing up for our highly popular and much-anticipated "Top 10 Stock Picks" webinar that will take place on Thursday, November 19, when our Chief Market Strategist Tom Bowley will reveal his leading stocks in our four portfolios: Model, Aggressive, Income and Strong Accumulation/Distribution (A/D). That's 40 stocks in all. These stocks are meant to be held for a 90-day period until the next batch of stocks are revealed. As of this past Thursday, our Model portfolio alone has climbed almost 155% since its inception in November, 2018 compared to the S&P of just over 31% during the same period of time. In addition, our Strong A/D portfolio has risen 27% this past quarter compared to the S&P of 4.8% during the same timespan.
All three of the webinars we will be conducting, beginning with Market Rotation on Monday, are meant to educate traders who rely on technical analysis in their decision making. It will include combining the powerful tools of both EarningsBeats.com and StockCharts.com. If you would like to learn more about how you can register for the three events for NO COST just click on this link.
At your service,
John Hopkins
EarningsBeats.com