As I wrote my DP Daily Update today, I noticed that our intermediate-term indicators have joined our short-term indicators in very overbought territory. You'll note from the previous tops, this generally means the market is ready to correct, pull back or at the very least consolidate so that these conditions can be relieved. There is room for them to move somewhat higher before reaching extremes, but not much higher.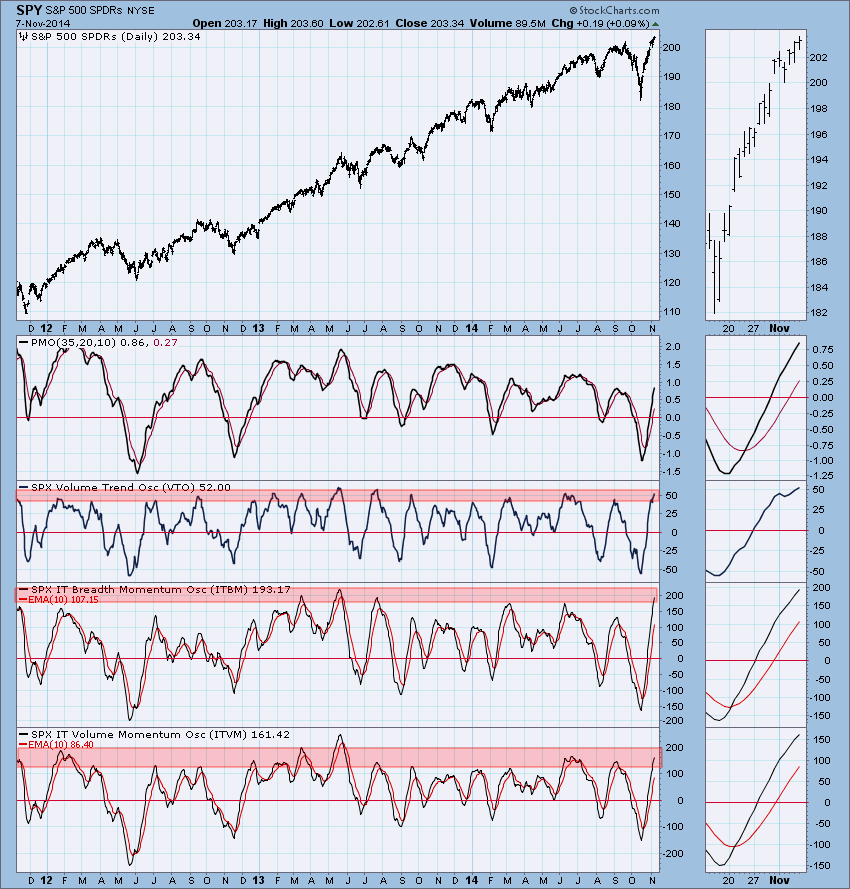 You can see that our short-term indicators have been trying to relieve their overbought conditions. The concern is that while these short-term indicators have been moving lower, the market has been moving higher. This could indicate that there is short-term weakness in the market as a whole.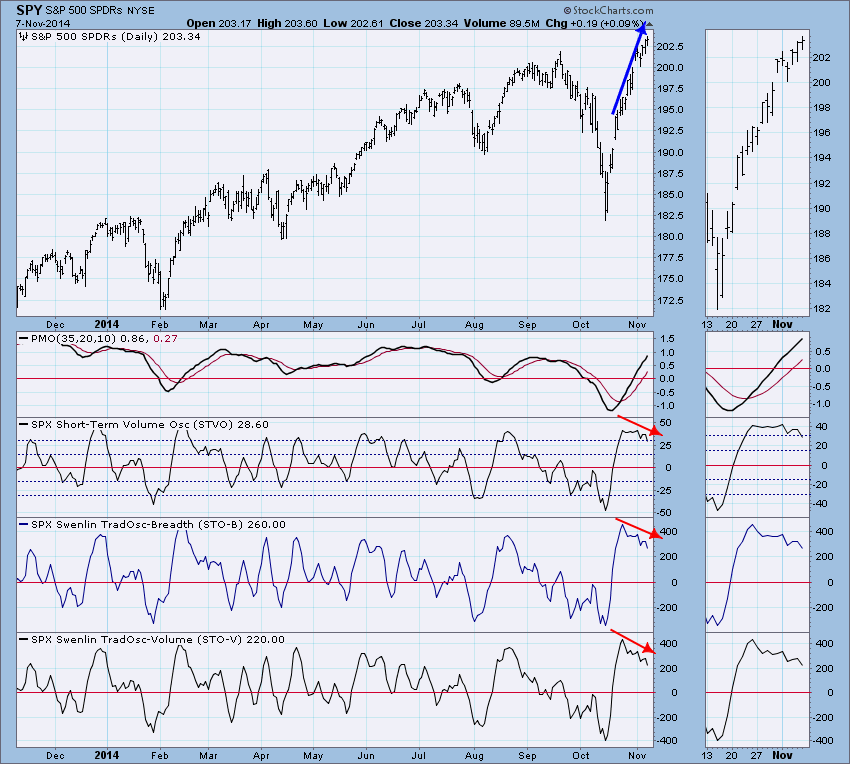 Conclusion: Market conditions are very overbought and need to decompress. That is accomplished generally through a pull back.