What looked like a short-term double-bottom formation, has now reconfigured into a double-top. So in the matter of a week, we've gone from positive indicators and a bullish double-bottom formation to negative indicators in all three time frames and a bearish double-top formation. We see price has been oscillating in a large consolidation channel. At first it looked like a double-bottom but with the failure of price to break through that neckline and its consequential decline, now we have a double-top within that channel. One thing we do know, price will eventually move out of the channel. Right now it appears that it will break down.
On the daily chart, not only do we see the bearish pattern, but also note the Price Momentum Oscillator (PMO) turned down below its EMA which is extremely bearish.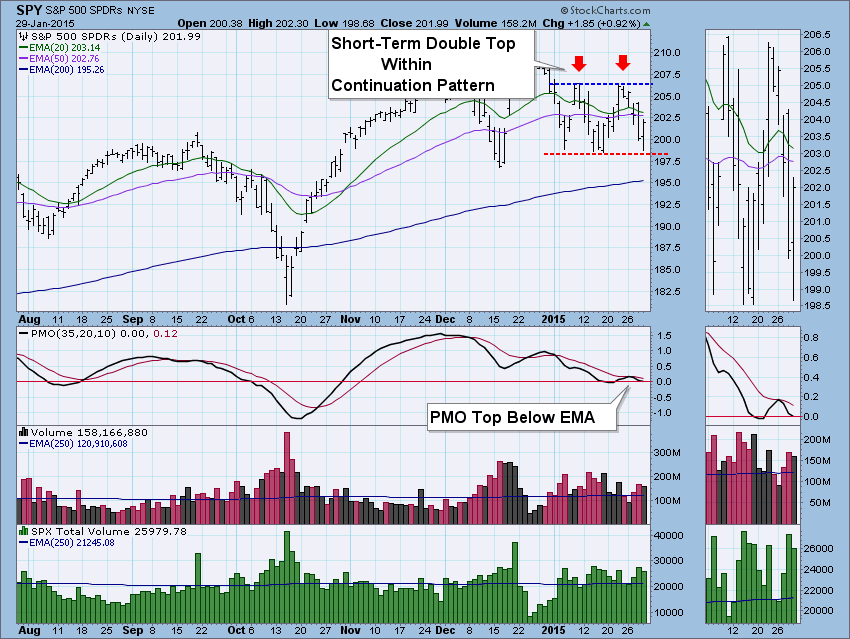 ---
During the DecisionPoint LIVE! Webinar*, I noticed that ultra-short-term indicators spiked negatively. The question is, do we read this as an initiation impulse or an exhaustion phase. Given today's price action and the other negative factors on the SPY, this probably is an initiation climax. However, we can't write off the possibility of an exhaustion, after all price has already been in a downtrend this week and it managed to halt on support rather than breakdown.
(*You can find this webinar and many others in the StockCharts.com Webinar Archive)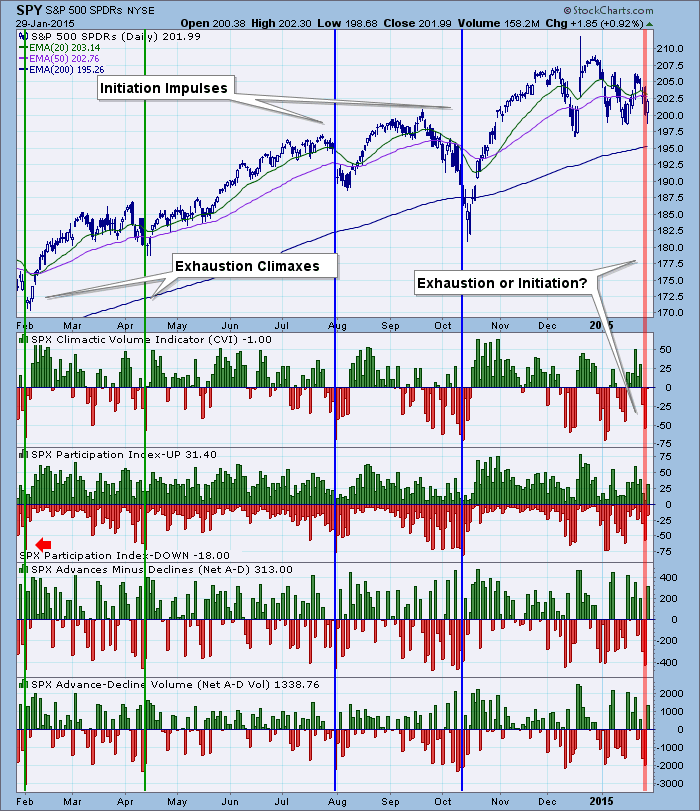 So what's next? The execution of a double-top formation is a breakdown below the pattern's neckline. Currently price is sitting on it, similar to the way it did when it previously paused at the top of the channel. Ultra-short-term indicators suggest we will see that breakdown. The minimum downside target of an execution of this double-top would be the length of the pattern lower which calculates to about 192.
The indicators have had our back for awhile, here's hoping their accuracy continues.
Happy Charting!
Erin