Since the election and the explosive rally that resulted, volume has been slowly trending lower. This isn't a phenomenon specific to one index, it has been occurring in three of the large-cap indexes we track using the DecisionPoint Scoreboards. Some have pointed to holiday trading as a possibility. There was the three-day Veteran's Day weekend right after the election and now we are in the midst of Thanksgiving week. Looking at the charts, the decline in volume happened almost immediately after the first big explosive rally move. Subsequently, the Dow and SPX made new record highs...yet volume receded.
---
---
The Dow was the first to rocket after the election and the other indexes started following suit only a day or two later. Notice on the daily chart below, price is trending higher, but volume is not. The OBV is indicative of this as it began to flatten out almost immediately.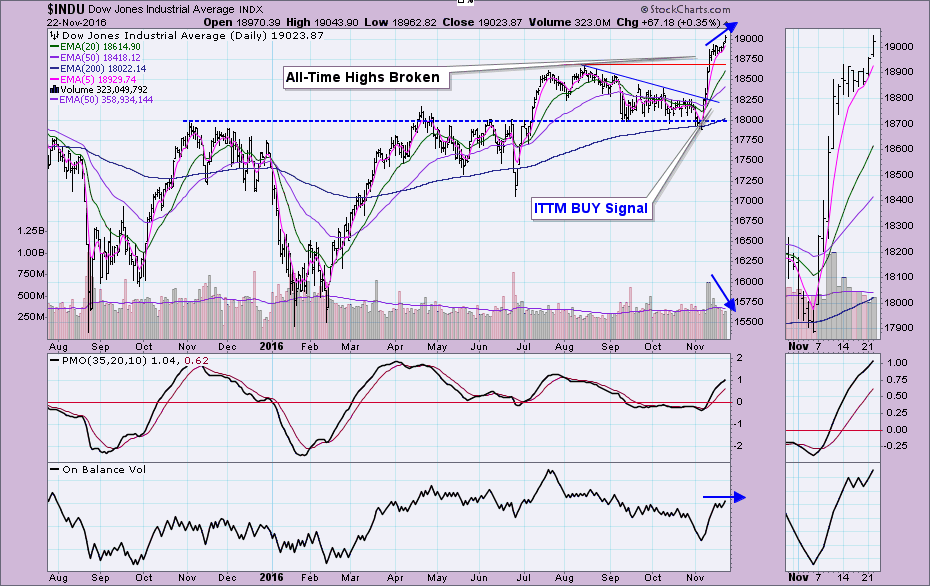 The S&P 100 is looking similar. Big difference is that it has only now begun to challenge all-time highs.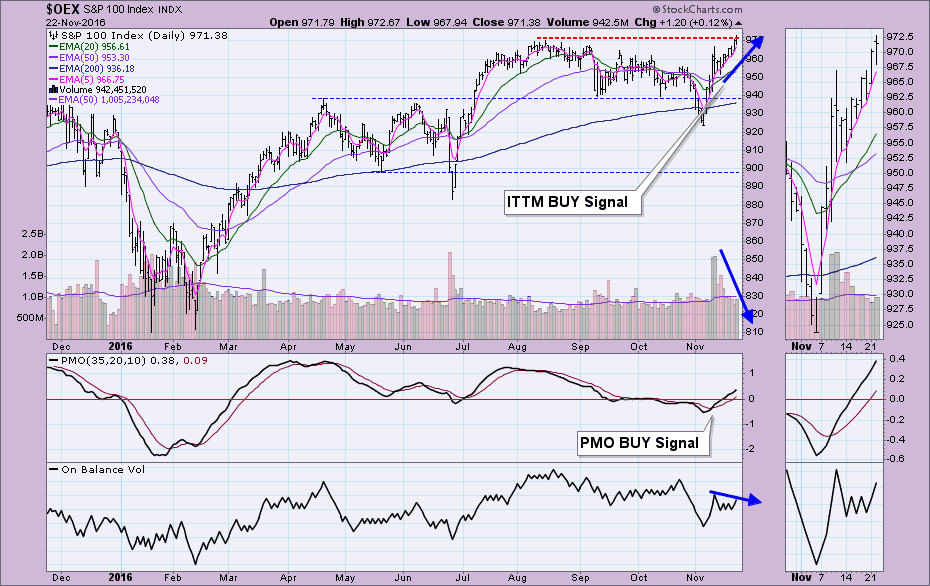 The SPX is setting record highs, but volume has also been shrinking or in the case of the past trading week, stagnated. Given the clear rising trend and breakout, I would've expected a volume burst on the breakout and instead, volume shrunk.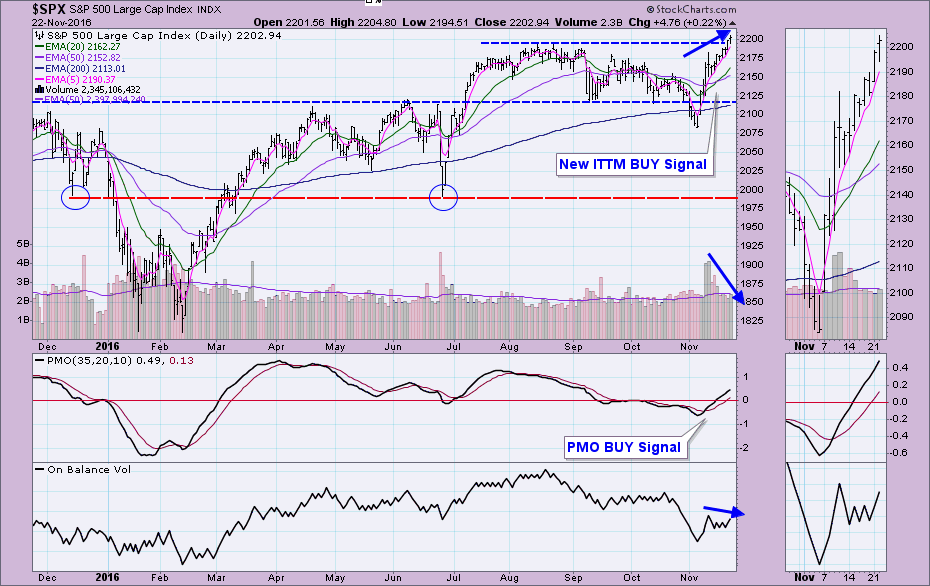 Our short-term indicators have been in a negative divergence with price since the rally burst on the scene.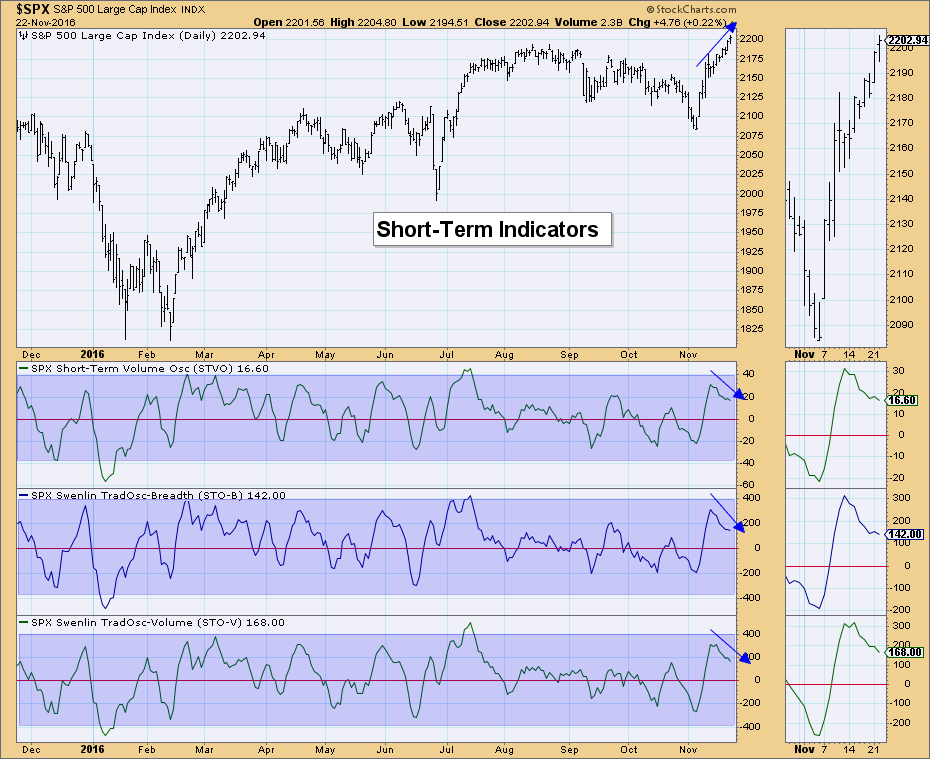 Conclusion: Holiday trading could be used to explain the low volume numbers this week especially, but the problem is that the shrinking in volume began before this week. I'm not looking for a major correction, our intermediate-term indicators (VTO, ITBM, ITVM) are rising strongly. More likely I would expect a throwback to the breakout point at all-time highs for the SPX and Dow with other markets cooling at the same time. At that point, if intermediate-term indicators are correct, a new bull market leg should begin.
---
The NEW DecisionPoint LIVE public ChartList has launched! Click on the link and you'll find webinar charts annotated just before the program. Additional "chart spotlights" will be included at the top of the list. Be sure and bookmark it!
---
Come check out the DecisionPoint Report with Erin Heim on Wednesdays and Fridays at 7:00p EST, a fast-paced 30-minute review of the current markets mid-week and week-end. The archives and registration links are on the Homepage under "Webinars".
---
Technical Analysis is a windsock, not a crystal ball.
Happy Charting!
- Erin