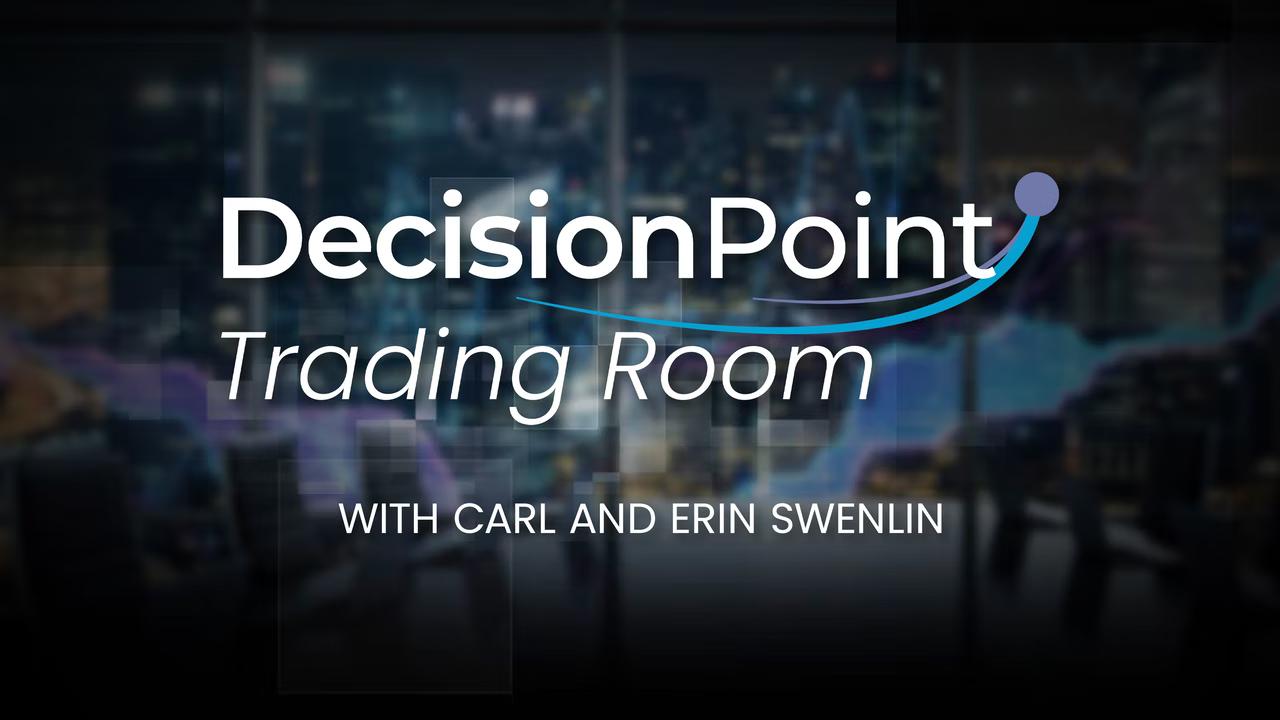 In this week's edition of The DecisionPoint Trading Room, Carl opens the show with a discussion about the typical 60/40 Portfolio (60% US Stocks/40% US Bonds) and whether it will continue to serve you well given the decline in Bonds. Is this portfolio blend obsolete? Both he and Erin discuss the leadership of the Magnificent 7 stocks as they lead large-caps higher while the rest of the broad market attempts to get on board. To finish the show, they look at viewer symbol requests, including Microsoft and Palantir Technologies.
This video was originally recorded on November 13, 2023. Click this link to watch on YouTube.
New episodes of The DecisionPoint Trading Room premiere on the StockCharts TV YouTube channel on Mondays. Past videos will be available to watch here. Sign up to attend the trading room live Mondays at 12pm ET by clicking here!
About the author:
Carl Swenlin
is a veteran technical analyst who has been actively engaged in market analysis since 1981. A pioneer in the creation of online technical resources, he was president and founder of DecisionPoint.com, one of the premier market timing and technical analysis websites on the web. DecisionPoint specializes in stock market indicators and charting. Since DecisionPoint merged with StockCharts.com in 2013, Carl has served a consulting technical analyst and blog contributor.
Learn More
---
About the author:
Erin Swenlin
is a co-founder of the DecisionPoint.com website along with her father, Carl Swenlin. She launched the DecisionPoint daily blog in 2009 alongside Carl and now serves as a consulting technical analyst and blog contributor at StockCharts.com. Erin is an active Member of the CMT Association. She holds a Master's degree in Information Resource Management from the Air Force Institute of Technology as well as a Bachelor's degree in Mathematics from the University of Southern California.
Learn More