There is a new feature in town: Relative Rotation Graphs from Julius de Kempenaer. These graphs make it easy to see which sectors are improving, leading, weakening and lagging. Most recently, notice how the Utilities SPDR (XLU) moved from the leading quadrant to the weakening quadrant over the last eight weeks. XLU is on the verge of entering the lagging quandrant. On a positive note, notice how the Consumer Discretionary SPDR (XLY) recently moved from the lagging quadrant to the improving quadrant. Click here to learn more about RRG.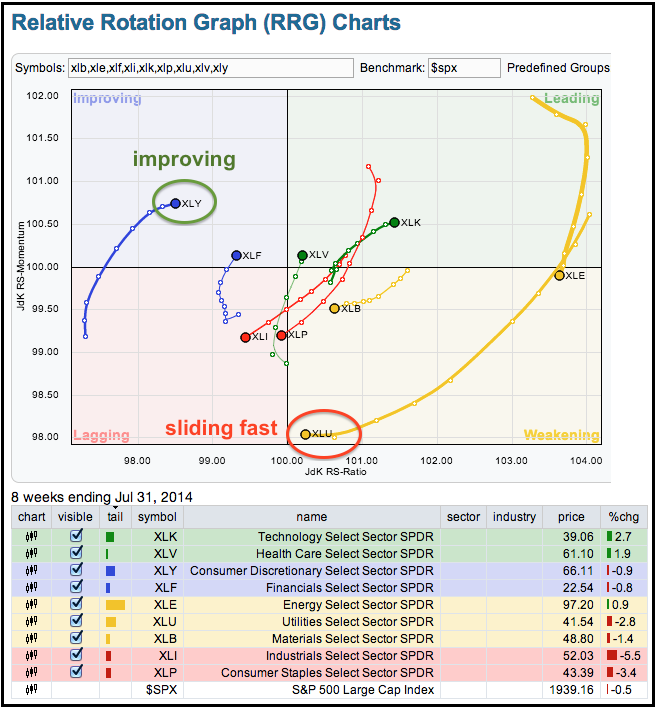 Click this image for a live RRG
About the author:
Arthur Hill
, CMT, is the Chief Technical Strategist at TrendInvestorPro.com. Focusing predominantly on US equities and ETFs, his systematic approach of identifying trend, finding signals within the trend, and setting key price levels has made him an esteemed market technician. Arthur has written articles for numerous financial publications including
Barrons
and
Stocks & Commodities Magazine
. In addition to his Chartered Market Technician (CMT) designation, he holds an MBA from the Cass Business School at City University in London.
Learn More