The image below shows the Sector MarketCarpet at "sector" level, which means we are seeing solid boxes for each of the nine sectors. There is a table on the left that ranks sector performance and this MarketCarpet shows performance for the current week (so far). The technology sector is the strongest, followed by industrials, healthcare and consumer discretionary (cyclicals). The consumer staples sector is the laggard and is barely positive for the week. We will look at the technology sector in detail after the jump.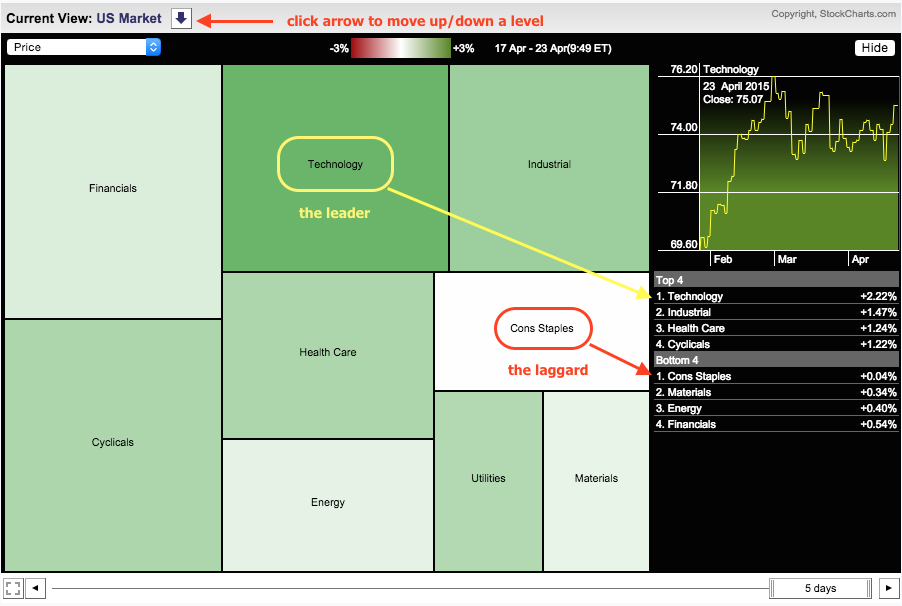 Click this image for a live chart
---
Chartists can drill down into a sector by double clicking on a box in the sector. Also note that you can hover over the MarketCarpet and click the right mouse button to see more viewing options. The image below shows performance for the stocks in the tech sector this week. Note that Lam Research, Windstream, Electronic Arts, eBay and F5 are leading. These are also the ones with the greenest boxes. Three of the five laggards comes from the chip group (Texas Instruments, Altera and Microchip Tech).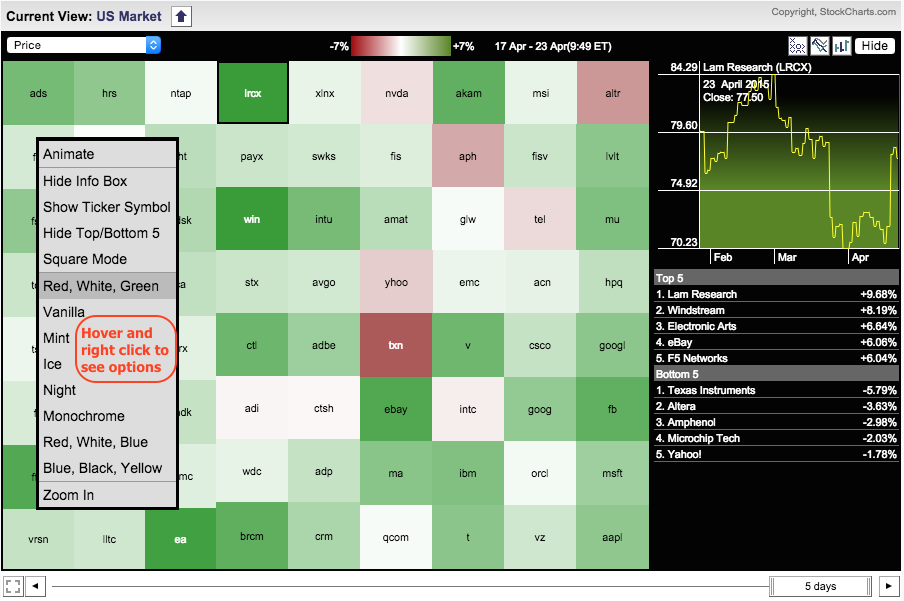 Click this image for a live chart