The Energy SPDR (XLE) is in a long-term downtrend and it looks like the short-term uptrend reversed over the last few days. The chart below shows XLE failing at the falling 200-day moving average with a bearish engulfing last week and breaking below short-term support at 81. The ETF bounced above 81 on Friday, but fell back below 81 with a sharp decline on Monday. The bearish engulfing is confirmed and short-term support has been broken. Also note that XLE is the weakest of the nine sector SPDRs because it has the lowest StockCharts Technical Rank (SCTR) of the nine. A small ranking table is shown after the jump.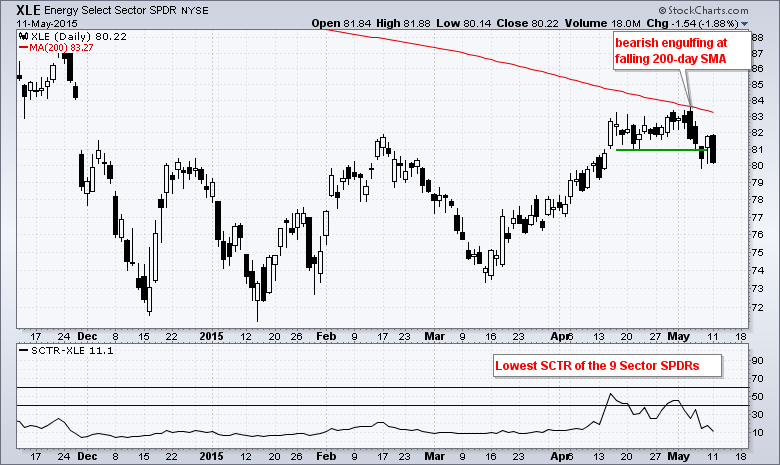 Click this image for a live chart.


Click this image for a live table.