Stocks have been under pressure the last eight days with the S&P 500 SPDR (SPY) down around 2% from its late April high and the HealthCare SPDR (XLV) down around 4% from this high. At times like this, it is good to look around and see what is holding up and showing relative strength. I noticed Merck (MRK) with a big gap and breakout that is holding. The StockCharts Technical Rank (SCTR) broke out and the stock is outperforming its sector (XLV). You can find more stocks and ETFs with relative strength by checking our SCTR tables. Hint: Click the column heading to sort by "change" and see the big relative performance movers. Today's table is shown after the jump.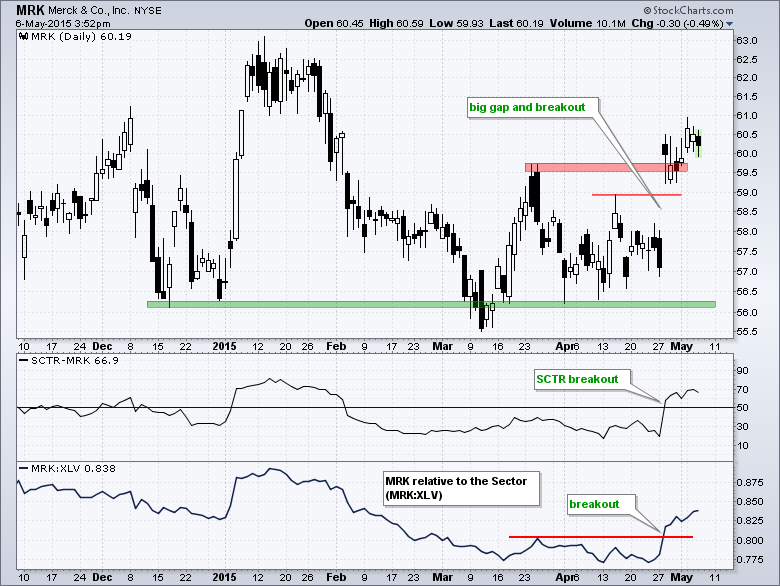 Click this image for a live chart.
---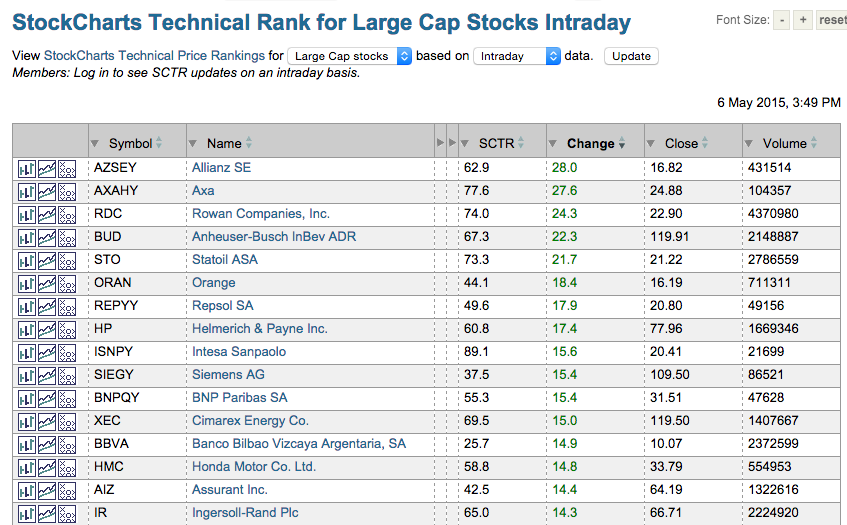 Click this image for a live chart.