Stocks that combine poor fundamentals, technicals and seasonal weakness are probably stocks to avoid. QUALCOMM Inc. (QCOM) is one such stock as it was hit in January with multiple lawsuits and Apple's (AAPL) suit against QCOM really damaged the QCOM chart technically. Here's a look at the breakdown that occurred following the AAPL suit announcement:
---
Big volume declines like this one are typically signs of significant distribution. Making matters worse for QCOM is the fact that we're less than a week away from beginning the worst three month historical stretch of the year. Check out the April through June performance for QCOM: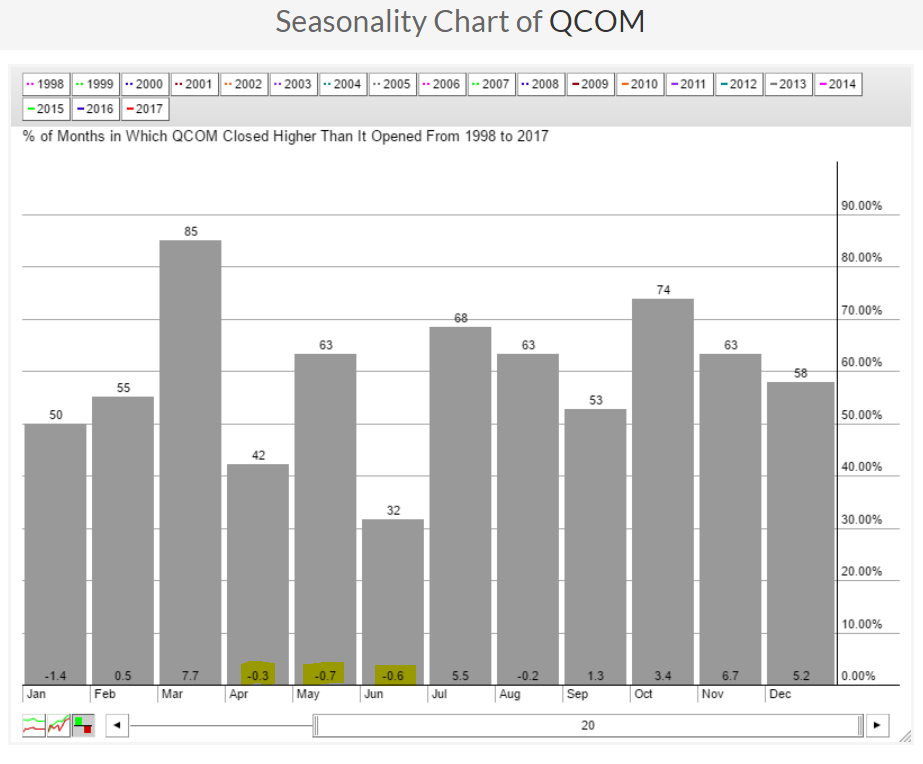 Personally I couldn't consider QCOM as a long trading candidate until it clears its March 13th high of 59.04 with heavier than normal volume. Even then, QCOM will have to battle historical head winds.
Happy trading!
Tom