You might find it surprising, but healthcare (XLV, +15.51%) has posted the best six month performance among all sectors - even technology (XLK, +14.10%). All five industry groups within healthcare have gained 10% or more in the past six months with medical supplies ($DJUSMS, +23.32%) leading the pack. The DJUSMS has been consolidating this summer, but just bounced off of price support and its 50 day SMA and appears poised for another upside run:
---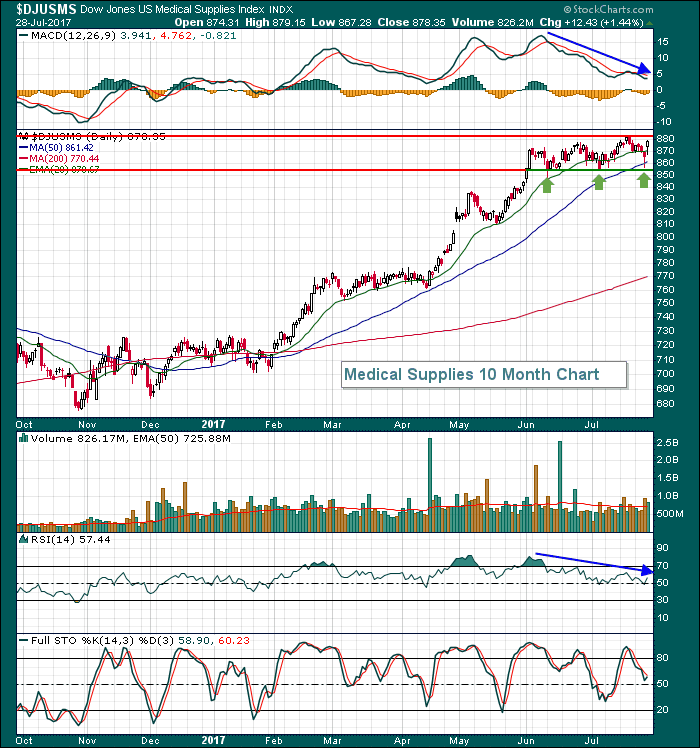 The consolidation has allowed the extended MACD to return closer to centerline support and the overbought RSI to dip back to a much more palatable 50 level. I wouldn't be surprised to see a breakout here sooner rather than later.
For aggressive traders, there are two stocks in this space that had rough Fridays, but are likely poised for a quick turnaround - Quidel Corp (QDEL) and AxoGen (AXGN). Both stocks have solid SCTR scores, indicating superior relative strength among its peers. Below are the two charts:
QDEL: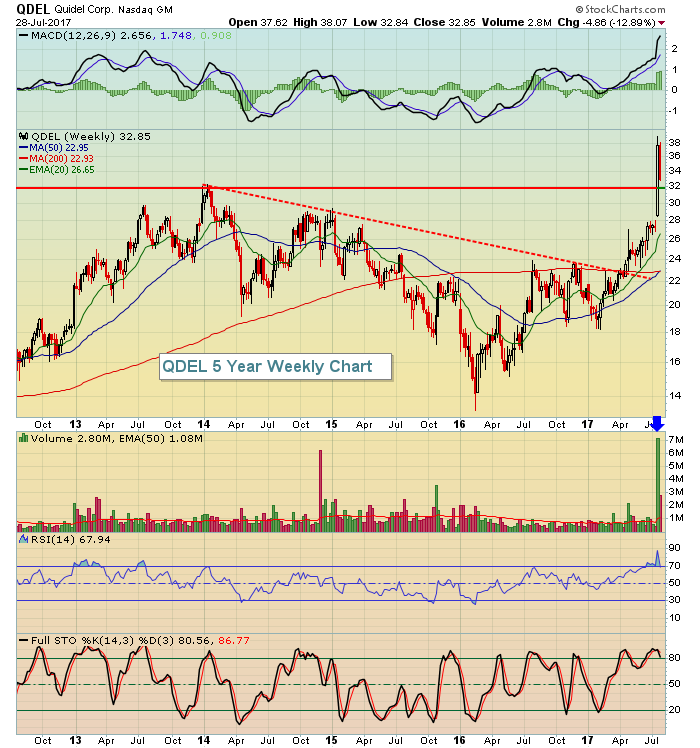 Since breaking its multiyear downtrend three months, QDEL has been flying. They announced a couple weeks back that they were acquiring cardiovascular and toxicology assets and the stock surged more than 40% in two days. After a recent earnings shortfall, QDEL pulled back, but it's now approaching key price support at 32.
AXGN:
AxoGen (AXGN) has been trending higher for the past few years, but the selling the past week has been more than 10% and AXGN's RSI has fallen just below 40, typically a key oscillator support area during an uptrend. I see very solid short-term price support close to 14.50 and a reversing candle there could set up an excellent reward to risk ratio: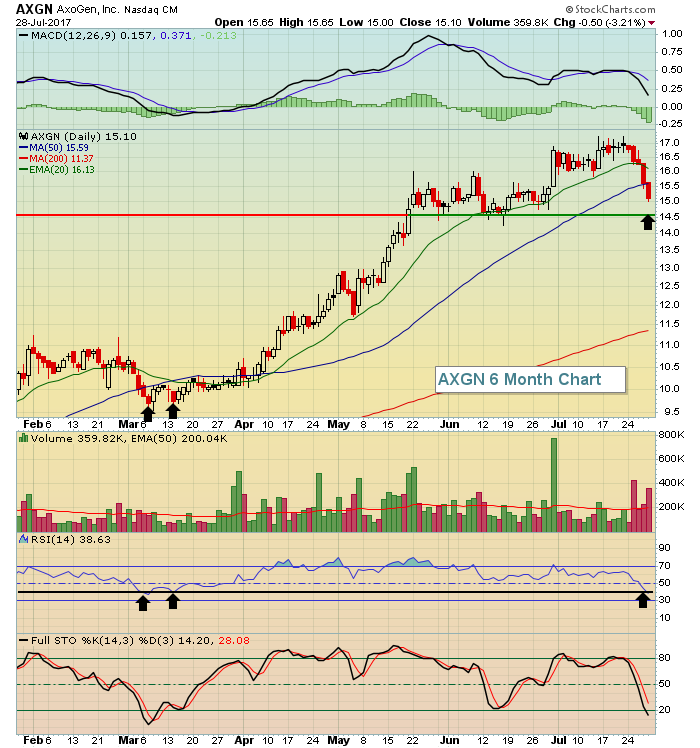 Quarterly earnings are due out this week on AXGN, so perhaps we'll see a turnaround with a better-than-expected report.
Happy trading!
Tom