The energy ETF (XLE) has been blistering hot this week and today its three largest holdings - Exxon Mobil (XOM at 23%), Chevron Corp (CVX at 17%) and Schlumberger (SLB at 7%) - all had some form of a breakout. XOM surged to its highest close since January. CVX closed at its all-time high. And finally, SLB broke a serious downtrend and looks to clear overhead price resistance. Check out SLB's chart: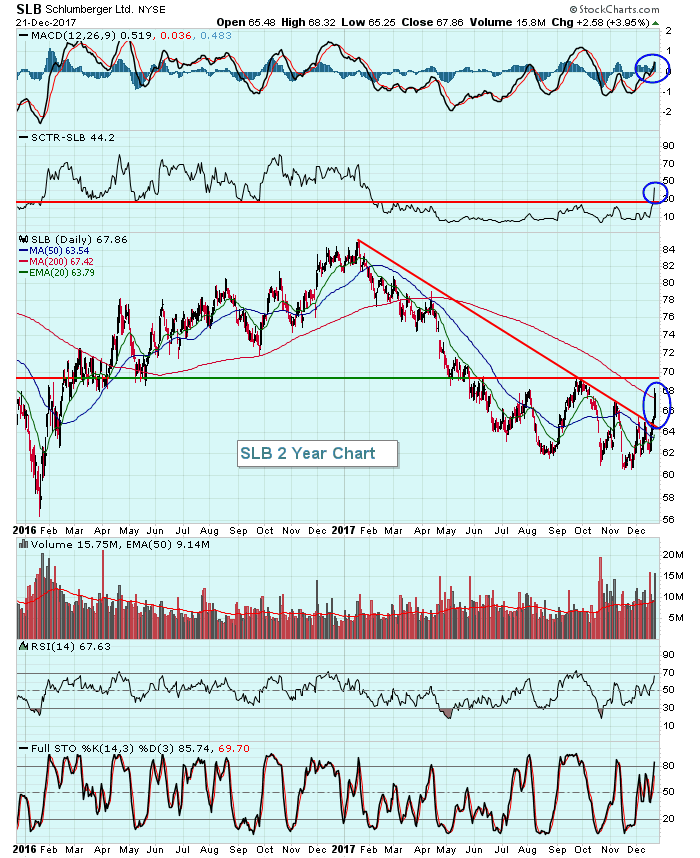 Look for a bit of hesitation as SLB approaches the 69.50 area, but accumulation appears to be taking place as SLB has risen over the past couple months with volume on the rise. A confirmed close above that level would send a third major component of the XLE into breakout territory and all looking at higher prices down the road.
I look for the XLE to continue its trend higher into 2018.
Happy trading!
Tom