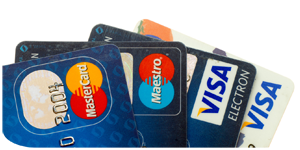 Visa (V) is leading the stock market as it breaks out of a triangle and records a fresh new high. The stock is now setting its sights on its big rival, Mastercard.
The chart below shows Visa in the top window with a steady advance from May to January and then a triangle consolidation. A triangle within an uptrend is viewed as a bullish continuation pattern. Last week's gap and breakout, therefore, signal an end to the corrective period and a resumption of the bigger uptrend.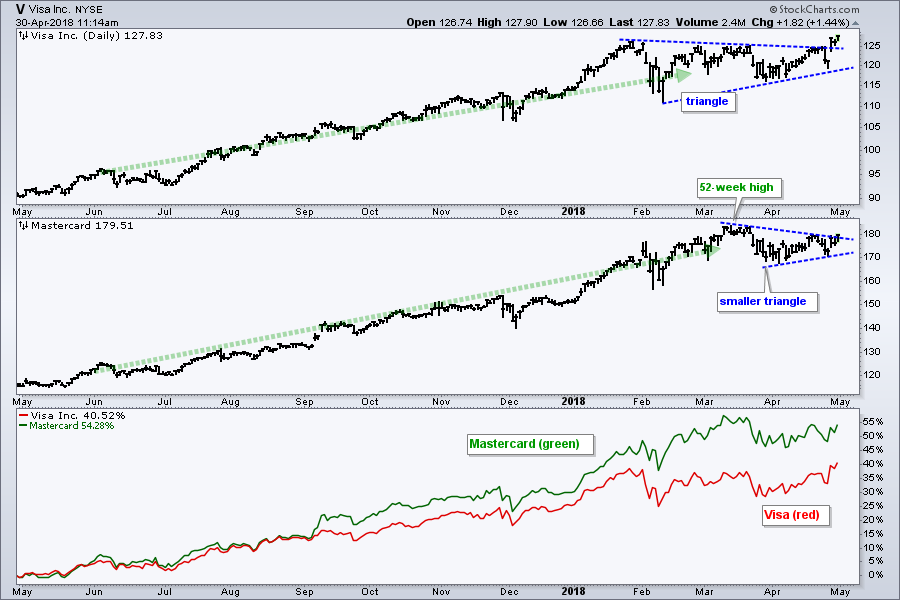 The middle window shows Mastercard with a strong uptrend of its own. Notice that MA hit a new high in May and then formed a smaller triangle the last six weeks. This is also bullish continuation pattern and the stock is challenging the upper line.
The bottom window shows the performance lines for Mastercard (green) and Visa (red) over the past year. Performance was equal from May to August, but Mastercard pulled away in September. Mastercard is now up over 50% in the past year, while Visa is up around 40%.
I would not, however, feel too sorry for Visa. The stock is hitting new highs first and could be poised to outperform Mastercard in the coming months.
---
Plan Your Trade and Trade Your Plan.
- Arthur Hill, CMT
Senior Technical Analyst, StockCharts.com
Book: Define the Trend and Trade the Trend
Twitter: Follow @ArthurHill
---