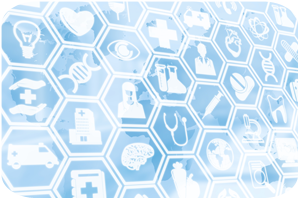 The Health Care SPDR (XLV) moved into the sector lead with a 52-week high this week. As far as the charts are concern, the Real Estate SPDR (XLRE) and XLV are the only two sector SPDRs hitting fresh highs. XLV gets the edge because it is up around 11% year-to-date, while XLRE is up around 5%.
The chart below shows three different versions of the healthcare sector. The EW Healthcare ETF (RYH) is in the top window, the SmallCap HealthCare ETF (PSCH) is in the middle window and the large-cap dominated SPDR (XLV) is in the middle window. The small-cap and large-cap sector ETFs hit new highs and are leading. The equal-weight sector ETF remains just shy of its January high. Note that S&P SmallCap iShares (IJR) hit a new high this week as well.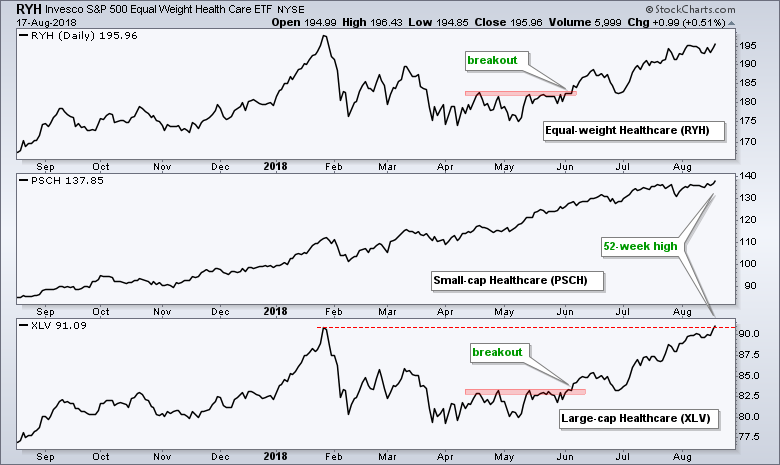 ---
Plan Your Trade and Trade Your Plan.
- Arthur Hill, CMT
Senior Technical Analyst, StockCharts.com
Book: Define the Trend and Trade the Trend
Twitter: Follow @ArthurHill
---