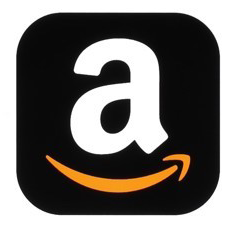 Amazon is lagging the Nasdaq 100 ETF (QQQ) and the broader market over the last two months because it has yet to clear its January high and remains below the 200-day SMA. This is part of the reason the Invesco Momentum ETF (SPMO) is underperforming the Invesco Minimum Volatility ETF (SPMV). AMZN accounts for 8% of SPMO. Also keep in mind that Amazon accounts for a whopping 22.73% of the Consumer Discretionary SPDR.
Despite some recent underperformance, the stock made a move this week and challenged the January highs. Yep, Amazon is threatening a breakout. The stock surged with the broader market from late December to mid January and then stalled in the 1575-1750 area the last eight weeks. Within the consolidation, we can see a downswing the first three weeks and an upswing the last eight weeks. A breakout at 1750 would put AMZN back above the slightly rising 200-day SMA and argue for higher prices.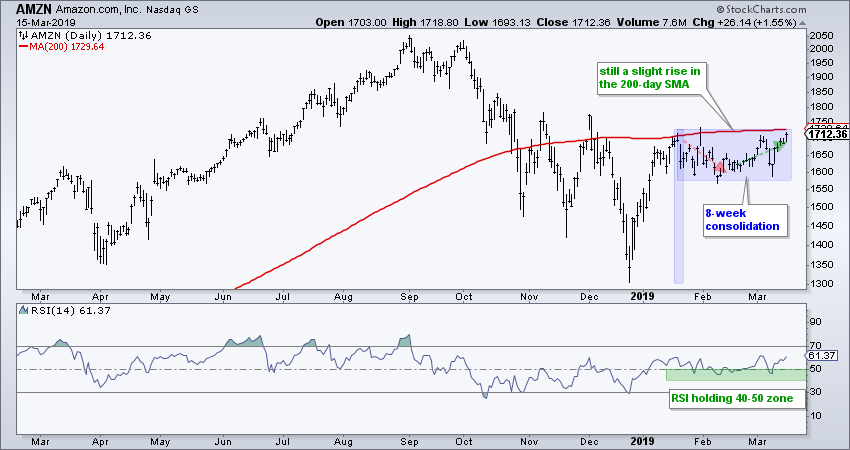 The indicator window shows RSI meandering around the 50 line the last two months. On the positive side, this momentum indicator did manage to hold the 40-50 zone from late January to March. On the negative side, upside momentum remains weak because the indicator has not been above 70 since early September. At this point, I would consider the cup half full (bullish) as long as RSI holds above 40. A break below 40 would show weakening downside momentum and this would be negative for Amazon.
---
Big Techs Lead as Banks Stall
Key Levels to Watch for S&P 500
QQQ Leads the Oversold Bounce
Breaking Down XLK and XLC (MSFT, GOOGL, FB)
Homebuilders Hold Up (ITB, LEN, DHI, PHM)
Banks Extend Stall (GS, BAC, C, JPM)
---
- Arthur Hill, CMT
Senior Technical Analyst, StockCharts.com
Book: Define the Trend and Trade the Trend
Twitter: Follow @ArthurHill
---