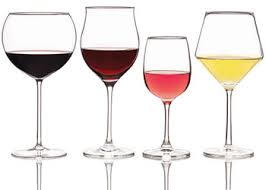 As I sip my 2008 Cabernet Sauvignon, I ponder all the similarities between myself, as an investor, and Marty Clubb – the extraordinary winemaker at L'Ecole 41 in Walla Walla whose wine I am enjoying. His vines produce sensational wines because he diligently prunes the branches as any widely acclaimed gardener would do. He chose a outstanding location for his vineyard, and he uses the local climate to his advantage, whatever the weather offers up in a particular season.
Marty regularly prunes the branches of his vines to promote growth and prepare it to blossom because fruitful branches yield a higher quantity and quality of grape. Since nonproductive branches are not only worthless but can infect the rest of the vines, they are cut off, separated from the tree and burned. This farming analogy perfectly illustrates what investors should be doing as well if they aspire to bottle vintage profits.
Investors need to pick a location and focus on working that location. In other words, know what you know and don't try to trade the entire market, long and short, options and futures, penny stocks and blue chips, currencies and commodities. Pick a location within the market that you understand and enjoy – then focus to grow your profits there.
---
Secondly, deal with the market climate you are given. If it's sunny, wear sunscreen. If it's raining, wear a Gortex jacket. Pay attention to the stock market seasons. You can't change the season, so dress – or trade – appropriately for that season.
Finally and most importantly, cut off the bad branches (i.e. your weaknesses as an investor) and prune the good branches (i.e. your strengths and successes) so that your investing efforts are nourished and bear much fruit. Identifying, understanding and purging one's bad habits – regardless of how miniscule – is extremely necessary as they can easily infect your other trading decisions and totally ruin your vintage.
Anybody can make wine (or be an investor) but it takes a diligent winemaker (or a disciplined investor) to produce a truly memorable wine (or vintage profits).
Trade well; trade with discipline!
-- Gatis Roze