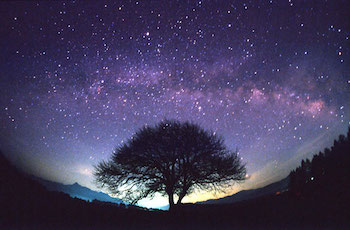 Of the approximately 6,000 stars visible to the naked eye, only 58 are considered navigator stars. Since antiquity, these essential stars have guided mankind to many new horizons. This wisdom came to me on a brokerage house Holiday card.
If you have ever stood atop a mountain at night or lay on your back in a country field as the stars came out, you will not dispute the overwhelming vastness of the heavens. The stock market can be nearly as vast and overwhelming. Much like the heavens, it's most important to focus on the bold stars and forget about the faint stars. It's impossible – indeed harmful – to spread your gaze across all 6,000 stars. Just because you see light in the heavens or the markets doesn't mean it will get you where you want to go.
---
A seasoned stock market investor is much like the captain of a sailing vessel. Both are skilled navigators who know how to focus on the essential stars. Investors, too, must learn to be selective so they are able to navigate the market's changing conditions and never be surprised. They must be selective in choosing their tools, their methodologies and the specific types of equities they will invest in.
I'm not suggesting that an investor can only focus on 58 equities. My point is that the true brilliance of exceptional stock market navigators is that they honor their trading tools, they remain true to their methodology and they honor the markets by remaining humble and focused on a select universe of stars.
My wish for you is that your own guiding stars lead you to peace, prosperity and profits throughout the coming year.
Happy Holidays!
Trade well; trade with discipline!
-- Gatis Roze
Holiday Sabbatical
The Traders Journal will take a brief recess. I would like to wish everyone a peaceful & festive holiday. See you back in 3 weeks on Friday January 9th, 2015.