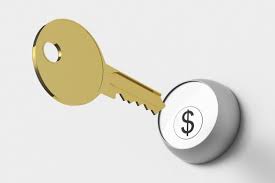 After writing this column for over three years, I was recently asked by a reader what he should expect to get out of my weekly blog. In other words, he asked me for a users manual to The Traders Journal. No kidding – I looked on Amazon and found manuals for such topics as Spiritual Warfare, Creating Atheists, Manhood, Monsters and even Improvisation. This one is far more profitable.
My new BMW comes with four manuals. Inside the car, I've got a printed version in the glove box and an electronic version on the car's hard drive that I access on the navigation screen. At home, I can go online for the car's web-based video manual or I can make an appointment at the dealership to meet one-on-one with a guru whose job title is "BMW Genius".
Clearly, there's a growing need and demand for manuals in this complex world. I'm not interested in contributing to that mosaic. The weekly Traders Journal blog is meant to simplify and de-mystify investing for you. Please take a few minutes to read this and you'll be better prepared to understand how and where to slot each week's topic. You'll simply get much more value and useable benefits that you can apply immediately as an investor.
---
First and foremost, the Traders Journal is organized into the 10 essential stages of my Tensile Trading methodology that I've been teaching for over a decade at Bellevue College, StockCharts University and elsewhere. This is the basis for my DVD. (See the Table of Contents.) You'll find each blog archived in one of the 10 appropriate stock market mastery stages.
http://stockcharts.com/articles/journal/toc.html#chapter-5391127fe4b07fb5f63adbaa
The majority of the blogs come directly from the pages of my own trading journal. I write about mistakes I've made, lessons I've learned, my own blind spots, and of course, the importance of understanding your Investor Self.
I wrote a series of six blogs entitled "A Day in the Life of a Trader" where I described my routines, the mechanics, organization and business of investing, as well as personal productivity tricks and methods I use. I also touched on investing while traveling and how to stay in the game while on the road.
http://stockcharts.com/articles/journal/2013/05/a-day-in-the-life-of-a-stock-market-trader-the-first-3-hours.html
Each quarter, I write a detailed blog about the new updates and improvements to my ChartPack. There is detailed focus on all the recent equities bought and sold by the 40 Fidelity Select Sector portfolio managers and how we individual investors can profit from these insights. These blogs explicitly reveal the charts, indicators, seasonality tools, and StockCharts.com features that I use the most since the ChartPack is nearly a carbon copy of my own trading portfolio.
http://store.stockcharts.com/collections/stockcharts-com-chartpacks/products/tensile-trading-chartpack-by-gatis-roze
A fair number of my blogs are intended as motivational enhancers. I talk about positive influences in my own investing career, and I also describe key takeaways from conferences, seminars and dinners with Wall Street insiders. You'll find timeless principles and rules pertaining to stalking, buying, monitoring and selling equities and how these applied to my best investing results.
Occasionally, I'll write market commentaries, such as my recent blog about the past eight corrections – six of which I've personally experienced.
http://stockcharts.com/articles/journal/2015/08/here-are-the-past-eight-market-corrections-ive-been-through-six-of-them.html
I write blogs about parallels between life's observations and investing, with subject matter ranging from car racing to touring Rome. As Peter Lynch famously preached, there are profitable investment ideas all around us.
Finally, I invite guest bloggers to share their thoughts from time to time.
So there you have it! That's the umbrella, roadmap or user's manual upon which The Traders Journal is based. My intention is to offer something for every type of investor. I encourage you to visit the archives of past articles, and don't forget to click on the link to receive the blog automatically each week.
Trade well; trade with discipline!
-- Gatis Roze, MBA, CMT
Developer of the StockCharts.com Tensile Trading ChartPack.
Presenter of the Tensile Trading DVD, Stock Market Mastery.
P.S. Click HERE for information on my future appearances & seminars.