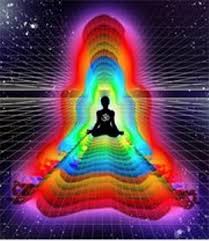 Having traded the markets for over 25 years, I am still focused on ruthlessly driving mind-bending emotions from my investing efforts. With novice investors, the first and most significant speed bump seems to be simply acknowledging the fact that investors themselves are the speed bump.
We need to accept two realities in particular. The reality is that we, as human beings, are hard-wired to an ancient set of gray cells that have us perpetually tethered to poor financial decision making skills coupled with the reality that the world's most sophisticated disinformation machine (i.e. Wall Street) is set up to take advantage of this fact. Once you understand that profits are the product of behavioral control, you can appreciate why I continue to have to make the effort to remain even-keeled emotionally when trading the markets.
---
In Dr. Kevin Dutton's book, The Wisdom of Psychopaths, trader Don Novick summed it up perfectly. "When you are trading, you cannot allow any member of your brain's emotional executive committee to knock on the door of the decision-making boardroom, let alone take a seat at the table. Ruthlessly, remorselessly, relentlessly, you have to stay in the present. You can't let what happened yesterday effect what happens today."
It's been my experience that visual analysis and charts facilitate this type of difficult but essential behavior. Moreover, I have my own simple mantra to help me deal with "the emotional executive committee". Repeat after me: Doubt, Courage, Faith. Your personal investor catchphrase.
DOUBT: Doubt is the enemy you must neutralize as you move forward against your fears.
COURAGE: Courage is what it takes to follow your trading plan when the markets have you vexed and stressed out.
FAITH: Faith in your methodology is your Excalibur helping you vanquish your stress and dominate your fears.
Courage overcomes doubt. Faith results in courage.
I maintain that the largest gap between the skill sets of novice investors and those of higher-tiered investors is much like Alcoholics Anonymous. First and foremost, you must admit you are the problem. Admit that the speed bumps are real. Acknowledge that you are the speed bumps. You've heard this from me before, but your traders journal will be the best tool for helping you construct your own coping skill set to overcome the dark arts of the emotional speed bumps.
Trade well; trade with discipline!
-- Gatis Roze, MBA, CMT
Presenter of the Tensile Trading DVD, Stock Market Mastery.
Developer of the StockCharts.com Tensile Trading ChartPack.
P.S. Click HERE for information on my future appearances & seminars.