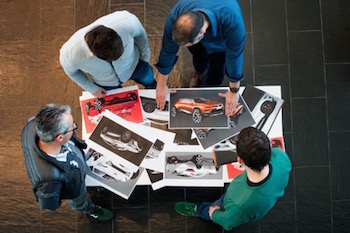 In the automotive industry, a car designer begins his or her career as a automotive stylist. Over time, as their knowledge and experience grows, the most talented of the bunch are offered the chance to become a car designer. It can take many years to earn that title, and few actually do. You see, style is all about how things look. Design is all about how things work. To produce a truly successful car, both are needed.
---
Emphasizing form over function – or vice versa – yields something less lasting. The world's best automotive design teams manage to create something that is both visually pleasing and that also achieves its desired engineering objectives. As my title proclaims, investing is to trading just as style is to design.
I have found that attendees at my seminars often have inconsistent notions of investing versus trading. I always try to present a clear picture of how the two must exist together and how one empowers the other. This style versus design metaphor provides a clear analogy.
The parallels are simple. Think of investing as all about how things look. Investing involves the form and structure of your asset allocation profile, your methodology and your personal estate plan. Trading, on the other hand, is all about how things work. It concerns the function and execution of overcoming any psychological inefficiencies of your "Investor Self". It involves the mechanics of buying and the act of selling.
Investing versus Trading. Form versus Function. Structure versus Execution. That is what I offer up as a way to distinguish the two. An automotive stylist must learn to appreciate the engineering skill set of a great designer and vice versa. And so, too, must an investor learn to appreciate and embrace the trader's skill set and vice versa. Yin and yang co-exist to create a synergy that produces a powerful and enduring result.

I challenge you to think about your investing efforts as well as your trading efforts in this combined manner. May your portfolio be well-stocked with automotive equivalents – stylish engineering marvels that get bid up in high multiples by appreciative investors who know when form truly meets function!
P.S. I want to acknowledge the inspiration for this blog: Robert Cumberford who is one of my favorite automotive journalists.
Trade well; trade with discipline!
-Gatis Roze, MBA, CMT
Presenter of the Tensile Trading DVD, Stock Market Mastery.
Developer of the StockCharts.com Tensile Trading ChartPack.
P.S. Click HERE for information on my future appearances & seminars.