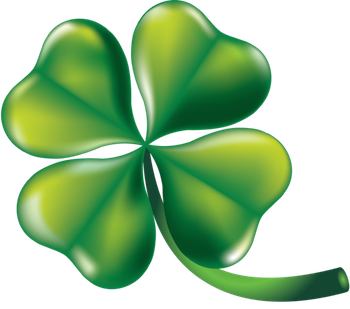 In my commentary to the 1,400 investors participating in ChartCon 2016, I reinforced an essential investing insight that I had many years ago which has served me well for over two decades.
If I focused on the execution of my methodology instead of meditating on profits, the bottom line just materialized. It's a mystery, but after 25 years of trading the markets, I can assure you that this is indeed the case. It may be counterintuitive to most investors, but a market-centric focus will beat a profit-centric approach day in and day out. Nowhere is this more apropos that in the crucial four stages of stalking, buying, monitoring and selling, as we detailed in our book, Tensile Trading (Wiley & Sons, 2016).
---
Imagine yourself sometime in your past having walked through a field of clover. Did you ever stop and collect a few blades and notice that they all have three leaves. If you're very lucky, you might find an honest-to-goodness four leaf clover which is actually a rare variation of the authentic Irish Shamrock (everyone's good luck charm). The botanical name is Trifolium repens, which translated means "three leaves creeping".
Botanists claim you have a one-in-10,000 chance of stumbling across an authentic four-leafed variation. My guess is that the odds are similar in finding a true Four Leaf Clover Investor. My definition being an investor with the discipline and consistent focus across all four stages of stalking, buying, monitoring and selling. The majority of investors can usually handle three of the four, thus rendering themselves nothing more than the average three-leafed variety.
It is a rare investor who executes all four stages consistently to earn the title of a Four Leaf Clover Investor. As a trader, it is true that you must accept the fact that you'll throw your fair share of interceptions, but the absence of consistent focus and discipline is the same as an absence of risk controls. You might as well just give the ball to the other team.
Having the uncommon investor self-awareness and fortitude across all four stages takes many years of practice. There are a number of legendary Wall Street stories about bright investors being taught winning methodologies and then promptly falling flat on their faces. Despite being given a proven and detailed investing owners manual so to speak, they fell prey to lost focus and undisciplined behavior.
The reality is that undisciplined investing is the most common religion of people wanting to bend the stock market to their vision. The inevitable result is always confusion, conflicts, crisis and chaos. I can assure you for a fact that the markets demand both your humbleness and your disciplined focus as a prerequisite for relinquishing its profits. I'm reminded of this in a wonderful quote. Larry Page, a co-founder of Google, famously asked Steve Jobs for advice. Job's simple response was, "Don't get distracted. Focus."
To become a truly market capable investor, you must indeed become a "Four Leaf Clover Investor". I realize it's a hokey metaphor, but hopefully the vision I've painted will stick in your mind and you'll recall my words when you need them most.
Trade well; trade with discipline!
- Gatis Roze, MBA, CMT