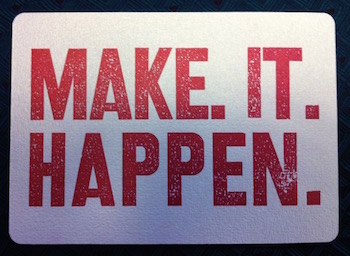 "An investor's methodology is inseparable from his or her emotional discipline. Both must be defended and reinforced whenever either is threatened." — Gatis Roze
My trading is guided by a collection of beliefs and principles that direct my trading routines, actions and 'Investor Self' behavior. Over the years, it's been a process of deconstruction — unbundling each element to better understand their respective strengths and weaknesses. This has been followed by a re-construction of the pieces to create the mosaic that I am today.
---
On a singularly personal level, all this dark dust is compressed into these two sentences which has become part of my marrow. After years and years of reductive effort and many kicks to the teeth, I've simplified my trading down to this Investor's Creed. The Creed provides me with all the oxygen I need to trade the markets with the enthusiasm of a much younger man and the profitability of an experienced older investor.
I would like to challenge you all, my readers, to formulate your own creed. It will no doubt take many different forms, but the end result may surprise you, motivate you and remind you to keep the investment ship steady.
I'd like to suggest that you delve into one fundamental question first. Why do you invest? Do you invest to boost your self esteem or self worth? Is it the intellectual pursuit that draws you to the markets? Do you find it fun or is it something that simply helps you deal with boredom? Do you trade to impress your friends, family or significant other? Are you a gambler at heart who just loves the action? Whatever it might be, you must be brutally honest with yourself.
Complex stuff. That is why 80% of investing is the Investor Self and only 20% is methodology. I'd love to hear what you come up with!
Trade well; trade with discipline!
- Gatis Roze, MBA, CMT