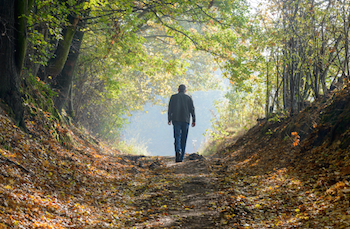 Have any of you ever found yourselves so overly focused on your individual positions that you are missing the market's essential big picture? For profitable investing, maintaining a birds-eye view is imperative. This is what asset allocation is all about, and from the academics, we know that this provides the "biggest bang for your buck" in the investing arena.
Many investors' backgrounds are such that they have been trained in their professional lives to focus on the individual details The downside of this is that by devoting a disproportionate amount of their time and attention to singular equities or by fixating on the narrow specifics of an individual ETF, they might fail to see that it's only a branch of an individual tree and neglect to realize that it's part of a larger forest (i.e. the market). You need to step back on a regular basis and maintain a little better perspective from a broader vantage point.
Something that I've witnessed with a number of investors is that they meet a broker they like, and they buy some trees (i.e. equities). They then meet another broker or two, and repeat the same process. Before long, they have assembled a random collection of trees and have no idea what their personal forest exactly looks like and they can't see any rational investment strategy.
For precisely this reason, my own ChartPack is organized to encourage and help investors begin their market analysis utilizing the three big picture "Permission to Buy" ChartLists.
https://store.stockcharts.com/collections/stockcharts-com-chartpacks/products/tensile-trading-chartpack-by-gatis-roze
The bottom line is that investors must not get enthralled or overwhelmed by the details and minutiae to the point that it obscures their ability to discern overall market shifts, larger trends and the broader money flows of sectors and industry groups. That is where the big money is made. Don't lose sight of the forest!
Trade well; trade with discipline!
- Gatis Roze, MBA, CMT