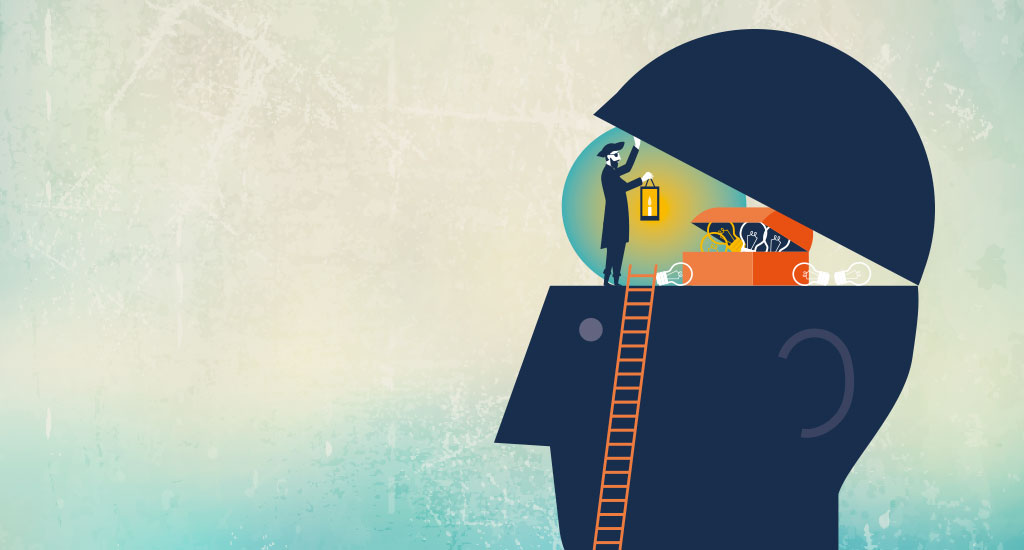 I've been teaching investment courses across North America for over 18 years now – in seminars, at conferences, to professional organizations and, most recently, through our own investment education company, Stock Market Mastery. By last count, I've had over 5,000 students.
When it comes to different investor types, I've pretty much seen it all. When I step back and look at the big picture, the most common prerequisite for success as an investor that I've witnessed is the willingness and ability to pull the trigger — in other words, to take action.
Having said that, the best catalyst that I've seen to facilitate this is to paper-trade and practice over and over to build one's confidence.
There are no profits without practice. There are no profits without losses. Embrace these two maxims and you will emerge a financial winner.
According to my class surveys, investors tell me time and time again that those Action Practice exercises are hands down winners — the very best learning tools. Back in 2016, I began writing occasional Action Practice blogs. Encouraged by their popularity and high readership, I've ended up creating 25 of these exercises to date. Unlike our other blogs, which are neatly organized and archived under the ten Tensile Trading stages, these Action Practice blogs are simply numbered.
In an effort both to inspire you to revisit the Action Practice exercises and to provide you with a roadmap, I've created the following index of these blogs by date with a brief description of their respective exercises. Try a couple and see what you think.
---
Rebalancing your portfolio
Action Practice #1 – August 19, 2016
Five steps to finding the strongest equities the market has to offer
Action Practice #2 – September 16, 2016
Selling strategies and the sell side discipline
Action Practice #3 – September 30, 2016
Picking the "best" ETF in a specific sector (ex: Biotech)
Action Practice #4 – October 14, 2016
How to profit from the top mutual stock pickers
Action Practice #5 – October 28, 2016
Choosing amongst four "sister" stocks
Action Practice #6 – November 11, 2016
How to uncover your personal risk / reward profile
Action Practice #7 – December 2, 2016
Using seasonality to adjust your asset allocation
Action Practice #8 – December 16, 2016
The Tensile Trading methodology to timing your buy-ins
Action Practice #9 – January 6, 2017
Using the Tensile Trading methodology on the sell side
Action Practice #10 – January 27, 2017
Using the power of money flow and volume accumulation
Action Practice #11 – February 10, 2017
How to rank country funds from best to worst
Action Practice #12 – February 24, 2017
How to answer three key essential questions:
What's the market trend?
Is it a growth or value market?
Does the market favor big, mid or small caps?
Action Practice #13 – March 24, 2017
How to choose the best stocks from Investors Business Daily's "IBD Big Cap 20"
Action Practice #14 – April 7, 2017
How to choose the best ETF in any sector using fundamentals and technicals
Action Practice #15 – April 28, 2017
Building a complete portfolio with CORE, EXPLORE and SUPER-EXPLORE asset classes
Action Practice #16 – May 26, 2017
Money Flow in Four Timeframes – an insightful tool
Action Practice #17 – June 23, 2017
The power of understanding the individual stocks that comprise individual sector ETFs
Action Practice #18 – July 7, 2017
Building a ChartList of "sisters" once you buy a stock to facilitate monitoring and selling
Action Practice #19 – July 28, 2017
Comparing nine income-oriented ETFs and knowing what you are buying
Action Practice #20 – August 18, 2017
Choosing appropriate sister stocks, sister ETFs and sister mutual funds for the equities you own
Action Practice #21 – September 29, 2017
Investor Self Action Practice exercise
Action Practice #22 – November 3, 2017
Building a diversified portfolio with appropriate correlations to increase rewards and reduce risks
Action Practice #23 – December 1, 2017
Strategic versus tactical asset allocation. Which is most appropriate for you?
Action Practice #24 – December 15, 2017
How to choose the "best of breed" in the asset class of your choice
Action Practice #25 – March 2, 2018

---
Financial Freedom Awaits You.
As you may have heard, Grayson and I recently announced our upcoming Investors Boot Camp, which kicks off this May 19th - 20th here in Seattle.
2 days. 14 investors. 1 transformative experience.
Join us for two enriching days in my downtown Seattle trading office among a small group of just 14 investors. With a seminar this size, in a unique environment this engaging and intimate, it will be unlike any other investing event you've ever attended. It's no wonder that, for Grayson and I, the Boot Camp has quickly become our favorite teaching forum. Whether you're new to the markets or a seasoned trader, the Boot Camp will make you a better investor. Period.
To learn more or register for our Spring 2018 Investors Boot Camp, CLICK HERE.
---
Trade well; trade with discipline!
- Gatis Roze, MBA, CMT