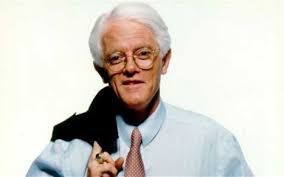 Peter Lynch was the portfolio manager for Fidelity's Magellan Fund for 13 years. His performance results were legendary, and when he retired, he wrote a number of books based on his winning investing principles.
To paraphrase and blend a few of those together, Lynch felt that individual investors could outperform the professionals by investing close to home in companies and products they understood. For example, if you went to the mall and liked the store, you'll probably love the stock. In other words, buy what you understand and monitor your favorite companies which is a lot easier to do if they are in your backyard. Sage advice.
In a similar parallel vein, I just spent 3 weeks in France and was shocked to see that the French people have all read Lynch's book as well and subscribe to the same principles. They embrace this "localite" philosophy. In 2017, 55% percent of all cars sold in France were French-manufactured cars — Renaults, Citroens, Peugeots, and Dacias. On the flip side, only one quarter-of-one percent were Porsches — but that's a whole other blog.
The point is that they know that buying French cars supports French workers. Servicing, too, is easy as the local garage knows how to fix French cars. It's an impressive and successful strategy that can be applied to investing and life.
Here in the USA, we are less than half as loyal to our domestic car makers. On a personal note, my Ford Mustang Shelby is 100% built in America. Don't ask me about my other wheels. Moving on… This "localite" strategy has also been embraced with outstanding results by a mutual fund I own. Mairs & Power Small Cap (MSCFX) has outperformed 98% of its peers in the small cap blend category over the past six months. Their proven investment approach is to prefer companies based near their St. Paul, Minnesota office where their access to management, employees and the local community gives them a research edge. You, too, could achieve juicy results with this marvelously simple investing approach.
Here's my favorite example. Sally (a former student of mine) was still working as a school teacher when her husband passed away. Fortunately, he left Sally with a portfolio of four local stocks valued at about $900,000 five years ago. His instructions to Sally were very clear. Invest in local companies. His reasoning was that the local news media regularly runs stories about these local entities, that neighbors and friends work there, and that attending the annual meetings is both easy and informative. In other words, the local radar is working for you at an optimum level 24/7.
Similar to my own experience living and working in Silicon Valley for 17 years, I invested successfully in local companies for all the same reasons. It's a rational strategy unless you live in Timbuktu — then perhaps less so.
Back to Sally. Her four local stocks have done well indeed. Five years ago, Amazon was trading at $311 — now it's at $1,944. Microsoft was at $28 but is now at $113. Boeing was priced at $104 and is now $367. (Okay, okay — Boeing is officially headquartered in Chicago, but it's viewed as a Seattle-centric company). Finally, Costco has gone from $101 to $233.

The bottom line is that Sally's "localite" portfolio has grown from $900,000 to over $3.6 Million in five years time. Seems like Peter Lynch, the French and Sally all got it right. You can too!
---
Upcoming Seminars
I will be teaching two seminars here in Seattle this fall – CAN SLIM® Investing Methodology on Steroids (October 13th) and Albert Einstein's Approach to Investing: 20 Hands-On Exercises (November 3rd). Be sure to register online with Bellevue College!
Then, in February of 2019, Grayson and I will be hosting one of our very unique, small-group Investor Boot Camps. We just announced the event to our Stock Market Mastery mailing list, and have opened up registration for the 12 available seats (a third of which are already accounted for).
This will be our 4th Boot Camp, and for both us and our attendees, this event is tremendously special. The intimate setting with only 12 other investors means that we can talk to each student on a very personal level, not just lecture to the room and answer a few questions at the end. Grayson and I find these Boot Camps to be the most engaging and fulfilling of all the courses we teach, and it's no wonder that the responses have been so positive. Take a look for yourself – check out these testimonials from previous Boot Camp attendees and hear about their experiences at the event.
For more information about the upcoming Investors Boot Camp, CLICK HERE.
---
Trade well; trade with discipline!
- Gatis Roze, MBA, CMT