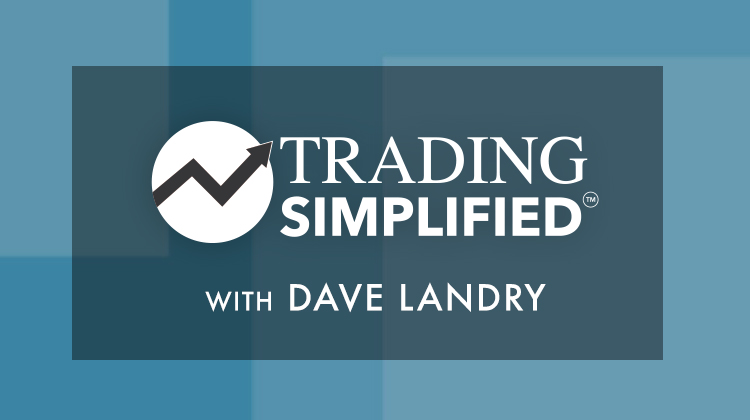 In this week's edition of Trading Simplified, Dave shows his methodology in action with two open trades, explaining why you must "cherry-pick" all setups and see subsequent positions through their fruition, even during less-than-ideal conditions. He also shows the recent TFM 10% sell signal and discusses what it would take for the next buy signal to trigger (next week?). He then resumes his series on the wisdom of Jesse Livermore, explaining how you should accept the fact that markets are manipulated and seek to get on the same side as the manipulation. He also covers a variety of other topics, including why you should avoid revenge trading and the news.
This video was originally published on November 8, 2023. Click anywhere on the Trading Simplified logo above to watch on our dedicated show page, or at this link to watch on YouTube.
You can view all recorded episodes of the show at this link. Go to davelandry.com/stockcharts to access the slides for this episode and more. Dave can be contacted at davelandry.com/contact for any comments and questions.
About the author:
Dave Landry
has been actively trading the markets since the early 90s. In 1995, he founded Sentive Trading, LLC - a trading and consulting firm. He is the author of "Dave Landry on Swing Trading" (2000), "Dave Landry's 10 Best Swing Trading Patterns & Strategies" (2003), and "The Layman's Guide to Trading Stocks" (2010). In addition to his weekly show on StockCharts TV, Dave has made several television appearances, written articles for numerous financial magazines and journals, and has spoken at trading conferences both nationally and internationally.
Learn More