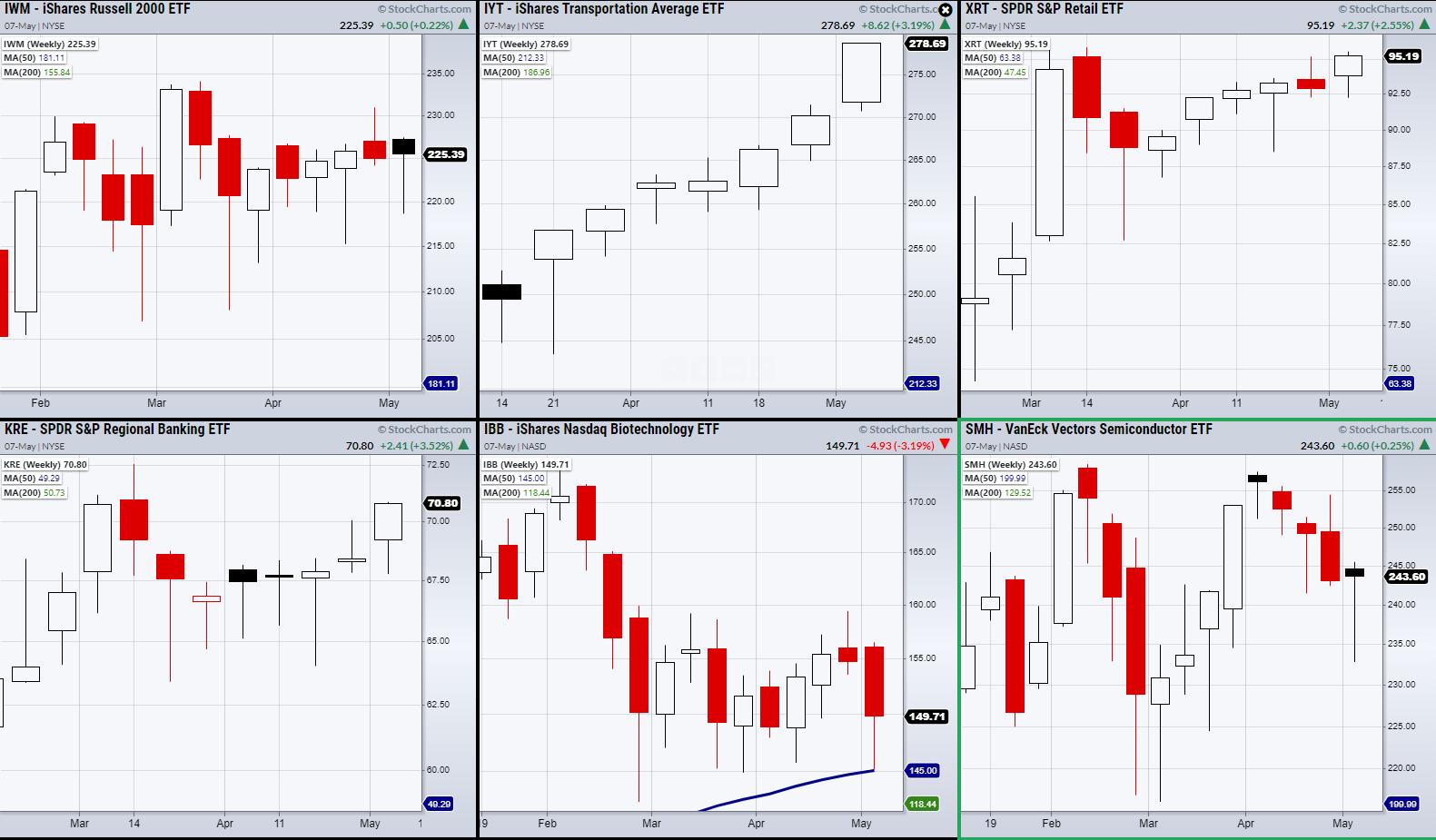 On Friday, non-farm payrolls were announced, with a disappointing 266,000 jobs created compared to the roughly 1 million that economists had predicted. However, the gap in expectations did not result in a market selloff. This could be showing that investors are giving more weight to the Fed's reaction to the report than the report itself. With that said, let us look at Mish's Economic Modern Family on a weekly basis to filter out market noise.
First off is the Transportation sector (IYT). IYT was the only sector to close at new highs. This is important because IYT has kept us from taking a bearish market stance based on its underlying strength when compared to the other Family members.
Next is the Russell 2000 (IWM) which closed roughly unchanged for the week. Currently, IWM is showing more consolidation within its current range of $215-$234. On the other hand, Retail (XRT) and Regional Banking (KRE) closed higher on the week and are sitting close to new highs. Additionally, the Biotech space (IBB) was able to hold its 50-week moving average at $145.17.
Last, we have the Semiconductors (SMH). Like, IWM it was relatively unchanged for the week, closing +0.25% on Friday. The important takeaway is that every Family member held over main support, with XRT and KRE sitting close to new highs, along with IYT placing another consecutive all-time high for the week.
---
Don't miss this week's episode of StockCharts TV's Mish's Market Minute! In the middle of earnings season, Mish walks you through a plethora of different sectors on stocks that reported, presenting actionable information on which ones to short, which ones to buy, and which ones to leave alone.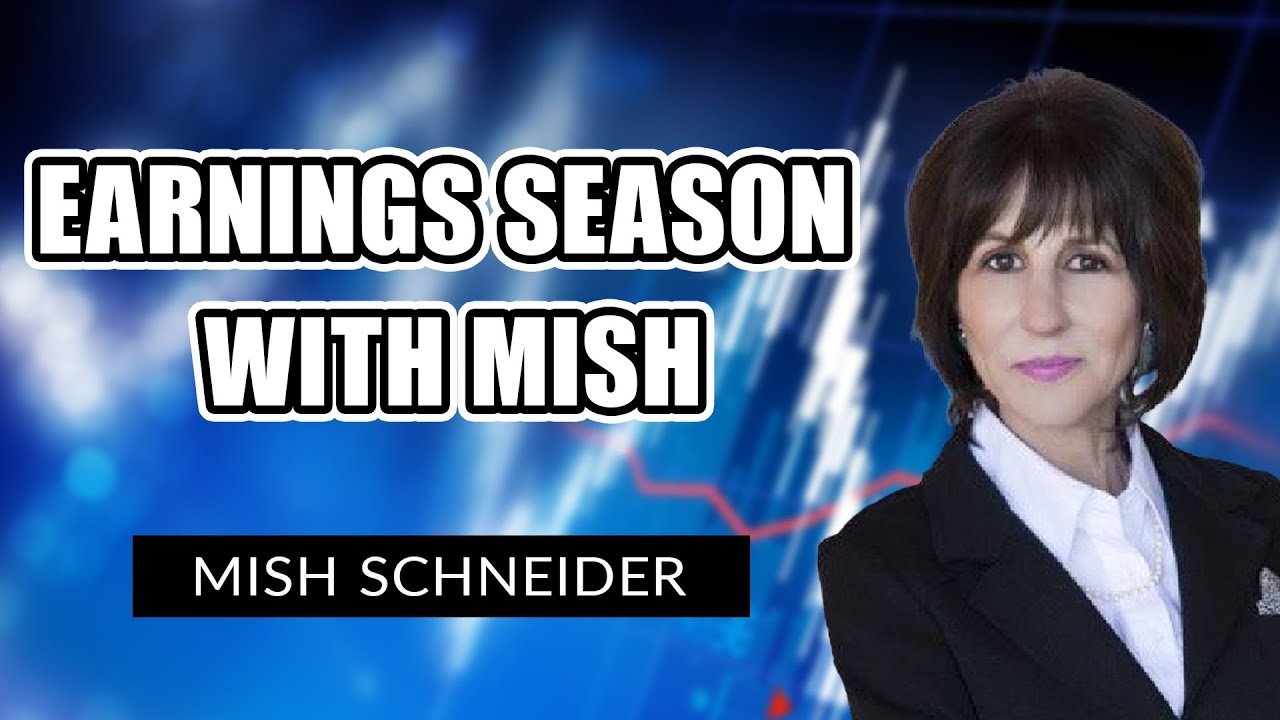 Also, join us on Clubhouse on May 13 @ 7:00pm EDT, as we discuss trading cryptocurrency using floor trading secrets!
---
ETF Summary
S&P 500 (SPY): New all-time highs
Russell 2000 (IWM): Cleared back over the 50-DMA at 223.33
Dow (DIA): New highs
Nasdaq (QQQ): Doji day. Resistance the 10-DMA at 336.01
KRE (Regional Banks): 71.53 resistance
SMH (Semiconductors): Watching for second close over the 50-DMA at 241.74
IYT (Transportation): New highs
IBB (Biotechnology): Next support 146.82
XRT (Retail): Holding over the 10-DMA at 93.94
Forrest Crist-Ruiz
MarketGauge.com
Assistant Director of Trading Research and Education