The death of the Bear - now proclaimed by so many money managers might be premature (that's the subject of this weekend's report, after a fabulous two weeks during which we basically harvested downside S&P gains in-excess of 100 handles, if not more; and with that under-belt; we're excited about the next phase outlined to our regular daily readers; you're invited to join).
Take note: some technicians who finally acknowledge the pattern's historical significance, by moving as I forecast below a rising-trend-line 'containment zone', previously restraining S&P declines for months). Interesting as so many ignored the broad Averages revealing protracted loss of momentum, ongoing distribution, and in the case of the Russell, full decline; for many months.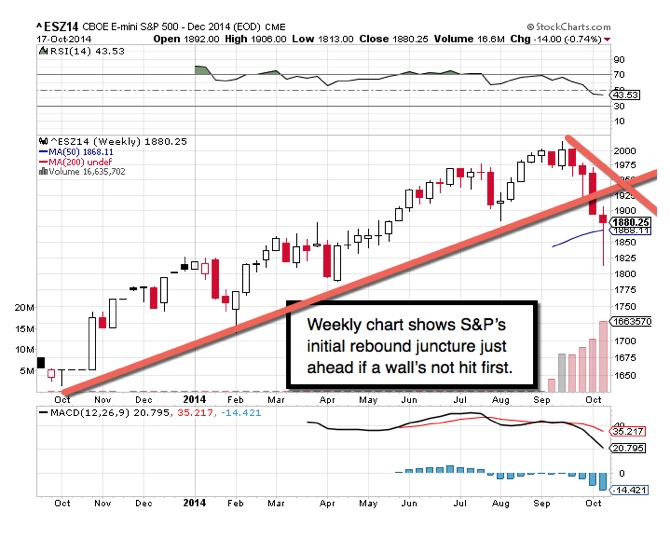 ---
Now they see the picture, and that means something. Despite these fabulous S&P downside couple weeks (including booking gains partially right at lows of recent days; the rest a bit later but still totally solid downside achievement) as well as sniffing what 'failed to decline more' a couple days ago (like oil service and oil stocks, which (future direction noted), but are simply a big part of S&P, so mattered); having a rebound into Chairwoman Yellen's Friday speech that was projected from an earlier week expected washout, even a week ago as associated with a reprieve.. all of this again sets-up new market junctures.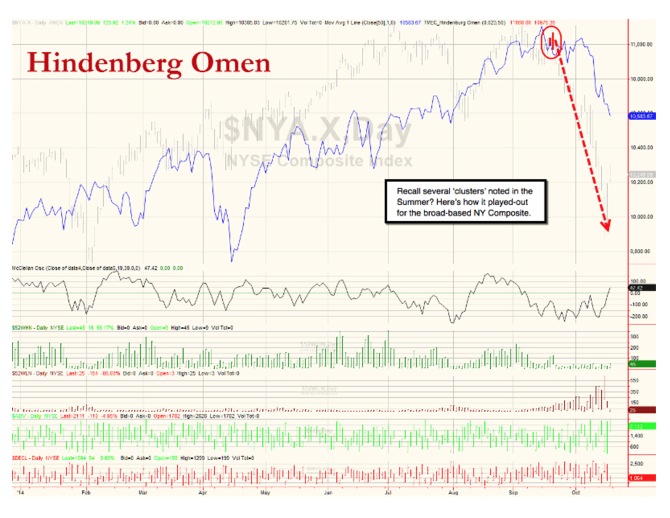 The after-the-fact pundits who 2 sessions ago finally acknowledged decline (a majority blaming it on risk-averse Ebola fear instead of what mostly ails equity markets, sort of a defensive explanation; as the pandemic is only part of this). Now they already proclaim that we've arrived at a newly 'investible' market. It may be that the market attempts (behavior outlined ahead for our members).
I could review a litany of factors that will help determined this; touched on a few in the main video. Basically Europe is increasingly in the 'funk' we've warned of in projecting the slide of the Euro and rally in the Dollar from the very day that the Euro pressed 1.40; and the Dollar probed below 79 (in the Dollar's case a few times this year). We do commend Berlin for sticking to their guns and not succumbing to pressures to encumber their citizens with even greater debts. I believe the prevailing US and peripheral EU view that Germany must consume more goods from others with a bloated consumer-credit drive, is not-workable. Germany's status and perception is conservative and export-driven. They are unwilling to continue funding other countries to buy from them; and to extents they already did that, it did not turn the situation around; as I've warned since my various on-the-scene reports on misconceptions and conditions these past 2 years from Barcelona, Seville, Berlin, Munich, Prague, London & Amsterdam.
We believed the firm Dollar overall, combined with lower top line EU sales by many of our multinationals, aside currency conversion or hedging the spread, alone would be sufficient to squeeze forward margins for companies heavily dependent on as much as half their revenues from foreign sales. That's just partially a key reason the big-caps were expected to break after the domestic smaller stocks; represented a bit by the Russell 2000; eroding for months.
However, though the big-caps fall last, which is part of why those discovering only now that the market's been under-distribution for many months (we said all along it was a charade by S&P strength to mask the real market behavior) it is likely such a dangerous climate, and prospects not simply uncertain, but outright negative, that it's illusory to proclaim the downside fate accompli.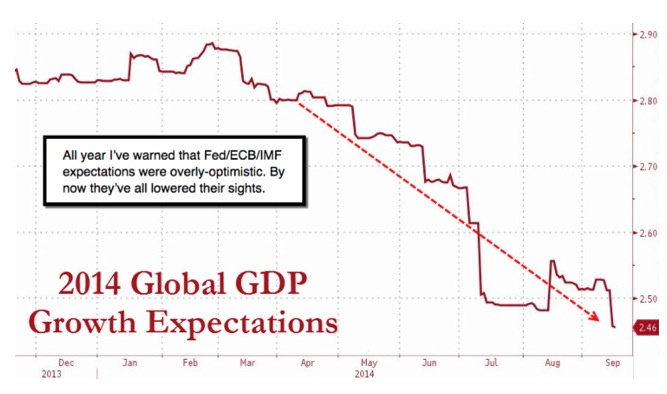 Now, former rising-bottoms pattern challenging the 200-day Moving Average; -which was a key on the way down expected it to break all along- (detailed). On the way down we indicated that most who waited until afterwards, would miss a 'keyhole exit', as indeed they did. Now you have others buying into a reflex rebound (details of where this goes immediately). Generally the market should encounter (redacted); making the next two weeks crucially tricky.
The S&P could in-theory (redacted). The new week is heavy with earnings like Apple & IBM; neither of which (redacted) as pundits suggest. (Reserved part.) Too much focus on rear-view earnings; blinders on realities.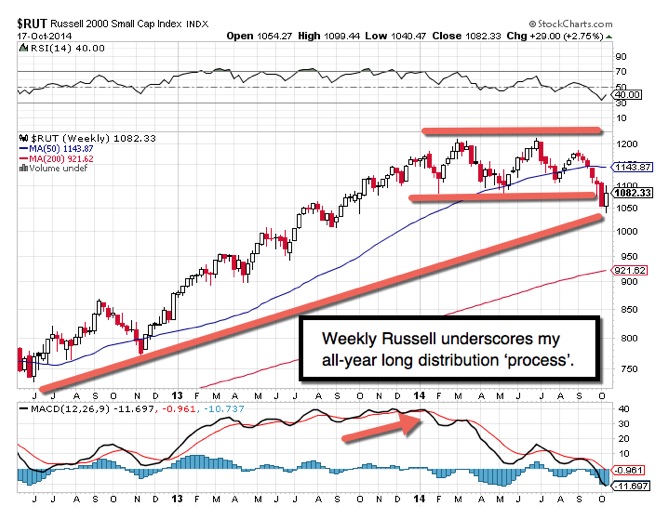 Bottom-line: the rumors of the Bear's demise are likely premature. Technical reversals (forecast and overall strategy updates changed and are reserved.)
Daily action - indeed took most bearish chips off the table in the preceding few days market plunge; then (reserved as involves strategy). In the case of futures or options in S&P or VIX; (also reserved for our membership; please join).
Regardless; as it was an exciting week for traders; and featured a leveraged washout proving not only our point about leverage risks; but the low liquidity in the market available. The late week comeback was (as we outlined members).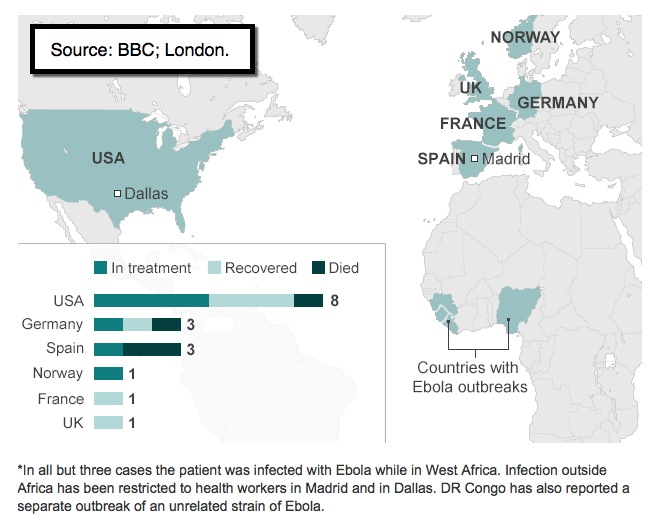 As to Ebola; this is interesting (if worrisome) as it is provided by London's Daily Mail; not American media: US scientist Peter Jahrling of the National Institute of Allergy and Infectious Diseases (yes Dr. Anthony Fauci's center) believes the current Ebola outbreak may be caused by an infection that spreads more easily than it did before.
As the US Press (as far as I've noticed anyway) hasn't covered this respected Doctor's reflections: I feel it responsible to quote what he said to reporters:
His team is working in the epicenter of the crisis in Monrovia, and Dr. Jahrling says they are seeing viral loads in Ebola patients much higher than they are used to seeing: 'we're using tests now that weren't using in the past, but there seems to be a belief that the virus load is higher in these patients [today] than what we have seen before. If true, that's a very different bug. (His team says)
viral loads are coming up very quickly and really high, higher than they are used to seeing.
'It may be that the virus burns hotter and quicker,' (he said).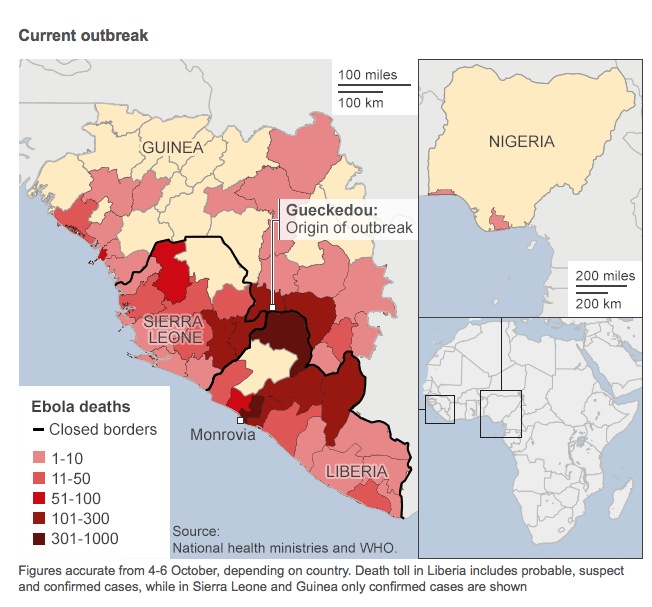 If this influenced the move toward an 'Ebola Czar', it would be more than just a 'management' concern, and of course makes sense given inadequate and incomplete protection advice given medical workers here and in Africa. We're also recalling a report shared a week ago from the University of Minnesota by a team there that pondered whether Ebola could mutate or be aerocilized. Of course either way this does tell people that 'they don't know all about it yet'.
In summary: we are partially again short over the weekend; concerned that 'if' Ebola becomes the challenge of 'our generation'; this has impacts far and wide beyond conventional market analysis; and certainly beyond bullish 'worry wall climbing' explanations of the concern. Hopefully it's contained; hopefully not mutated via differing strains; and 'hopefully' we don't have mass psychology freaked in mass transit this winter, during a 'normal' cold & flu season. That's a sufficient reason already to question the optimism about retail; and travel (one of the polls shows 50% of those normally intending trans-Atlantic travel are not planning to take their journeys at this time).
Perhaps the biggest shock to investors, would be if Ebola does NOT expand, but economic activity doesn't either. Remember, blaming disease or even IS, has become a convenient scapegoat for those who missed 2014's distribution.
Prior highlights follow: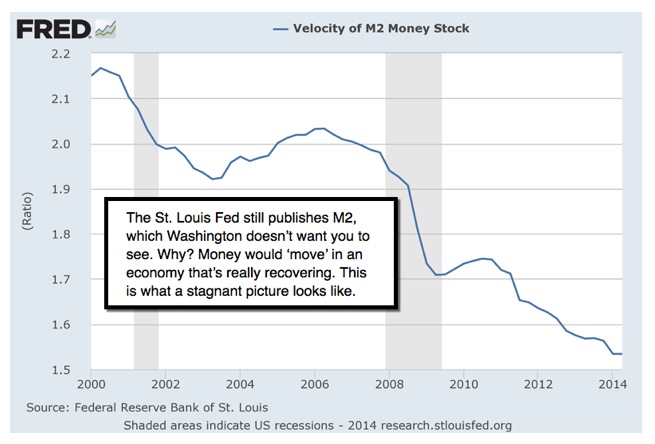 Bottom-line: we've had months of oscillations, mostly accurately faded each time they took the S&P back up. Internally, or looking at the Russell or NYA, all rebounds were in-harmony with a continuing distribution or slow downtrend; basically dating all the way back to February. (Forward prospects now.)
(Redacted.) If we are to get the latter, because the world has changed on-top of an overpriced stock market. That means valuation metrics (redacted).
Lots of hard challenges progressively resolving in markets; but progress is a fleeting goal in global economics and geopolitics. Increasing awareness and sobriety has belatedly dawned on analysts; as investors already grasped the unsustainable financially-engineered moves; taking equity markets beyond delusional optimism; as stocks venture to surrendering all 2014 gains.

Enjoy the weekend!

Gene

Gene Inger
www.ingerletter.com