Cenovus (CVE.TO) has been a hard stock for shareholders. The company continues to show so much promise, but the price just keeps getting pushed back down.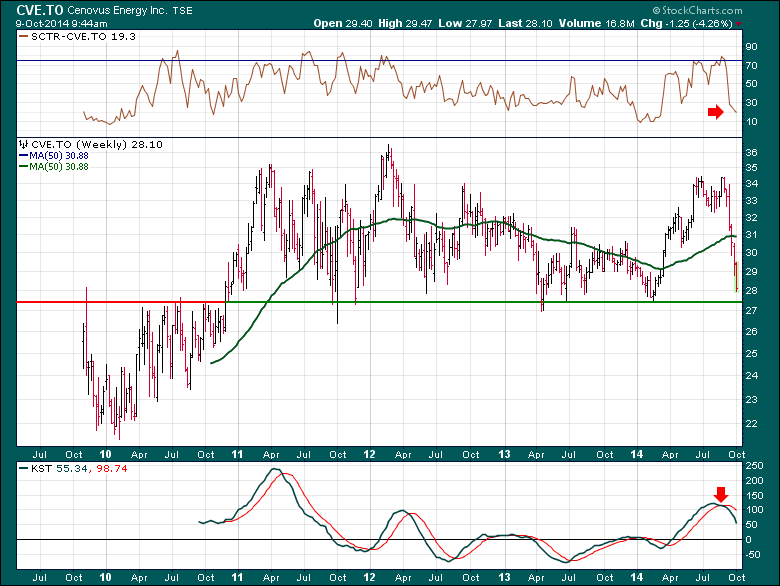 Everything on this chart says down. The horizontal support line says interesting. The price of crude says to be wary of anything spooky and black in October 2014. But this $27.50 level has been a solid support zone for 4 years. This is definitely a chart to watch, with a corner of the eye watching crude oil as well. A bounce here will be a brilliant, solid entry. A failure to bounce here puts the all time lows in play.
Crude is also testing some extremely important areas today. I will be hosting my regular Thursday webinar today at 4:30 EST (October 9, 2014). Click here to register to attend this afternoon's seminar. The Canadian Technician Live Webinar. This link will only work before the event today.
I plan on covering off :
the global view of the world markets
the situation on crude oil and oil related stocks
An education session on using the $SPXA50R indicator as a follow on to last weeks $SPXA200R discussion.
Looking forward to catching up virtually, this afternoon.
Greg Schnell, CMT