Amazon (AMZN) has really been out of favour with all the love thrown towards the Alibaba baby (BABA). But there are some interesting reasons to look at Amazon today.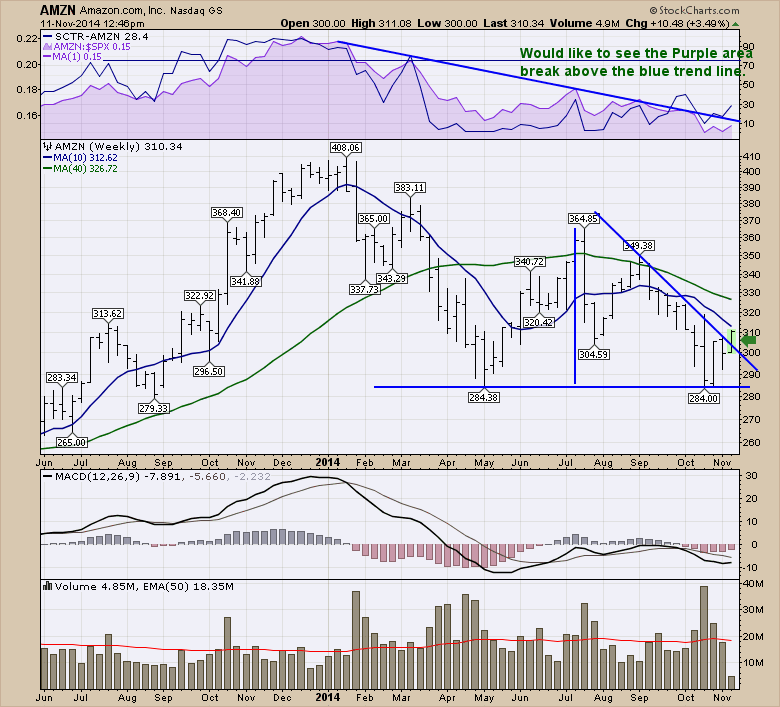 Amazon made a textbook double bottom in October. This week it is climbing above the downtrend line heading into the Christmas season. Will AMZN be able to to return to its former trend after taking a year to go sideways?
Here are the reasons I like the chart.
The textbook double bottom where the price on the right just slightly undercuts the price on the left to get rid of any weak holders.
The MACD looks like it is making a higher low on the weekly.
The UPS and FDX charts are beautiful. They seem to be anticipating a run on home deliveries with low fuel costs.
The vertical blue bar above measures AMZN up to $444 in the next year.
The seasonality of AMZN is usually pretty good heading into Christmas. With the savings on gasoline in the USA, we might expect a jump in retail spending for Christmas.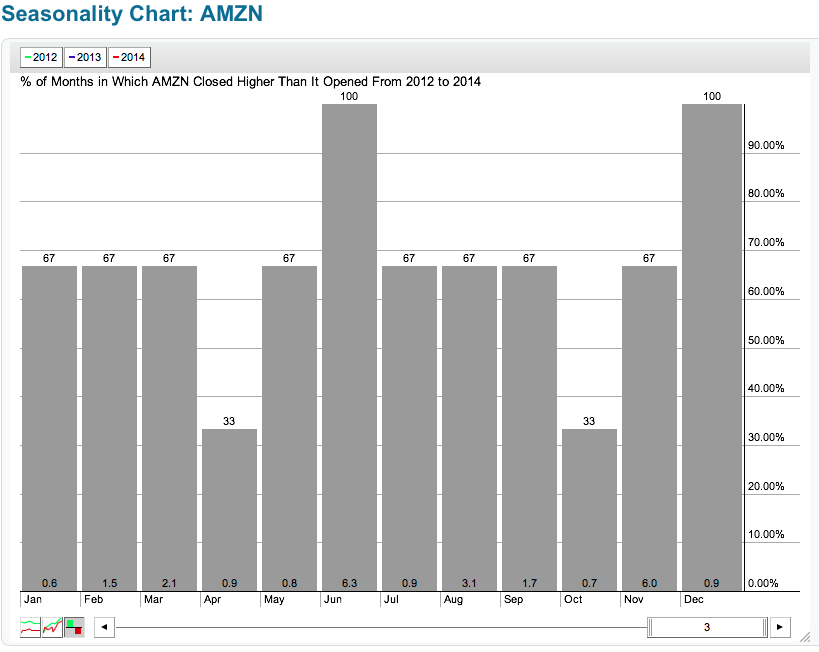 What I don't like about AMZN:
Here is the RRG chart on a daily basis. RRG Link Daily While the momentum is improving, it is still dramatically behind in terms of relative strength to the $SPX. That is shown because it is a long way left of centre on the chart.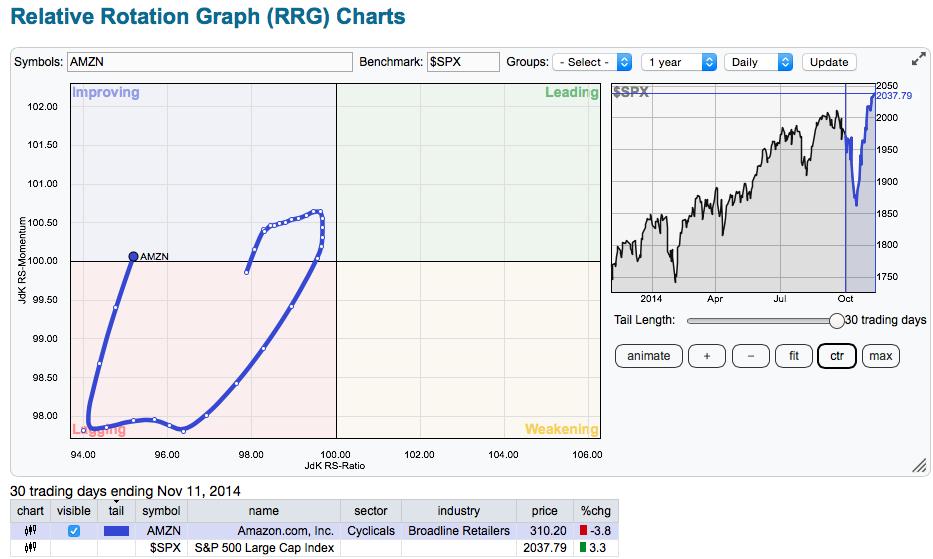 Here it is on the weekly. Pretty much out of favour. Here is the link for the weekly. RRG Weekly Link. We can see here that the stock is still on a very bearish vector by pointing towards the bottom left. Longer term investors may want to wait for AMZN to at least start turning towards the top right corner rather than pointing to the bottom left.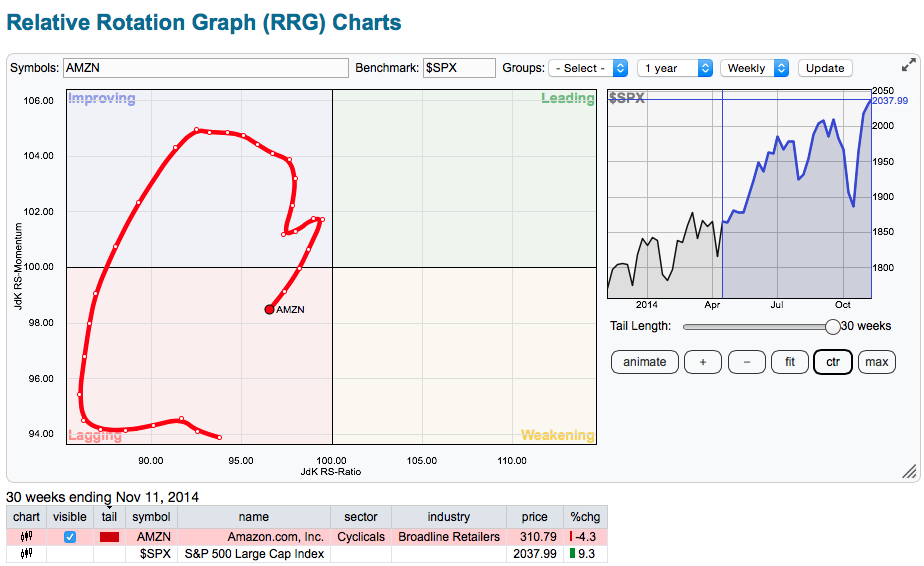 So the current signal is very short term trading with a stop nice and close. If AMZN can accelerate from here into the top right corner on the RRG, that would be a good indication to stay aboard for a nice ride.
For attending the next "Canadian Technician" Webinar, Please click here to register. My good friend Martin Pring will be presenting as well. That is a hint to register early, as it will be a full house. Only register if you can make the live call. The archive will be available shortly after.
Good trading,
Greg Schnell, CMT