With the market recently surging, it is difficult to be bearish when the US Market makes higher highs. The $TSX made its highs on March 17th while oil made its high on March 18th, first thing in the morning. We've traded between 13650 and 13250 since. At the time of writing, we are at 13500.
Currently, the themes of the market have all relaxed. The precious metals trade made highs in early March and we have not been able to make progress since. Oil is near 2-week lows but a lot of traders are looking for potential support at $35. The Canadian banks were making new highs last week and a few are extending those highs. When I look through the leadership areas, I did not see any new emerging trends, but I did find some interesting charts. Aecon and SNC are both rising as the 'throw money at infrastructure' idea received capital in the budget.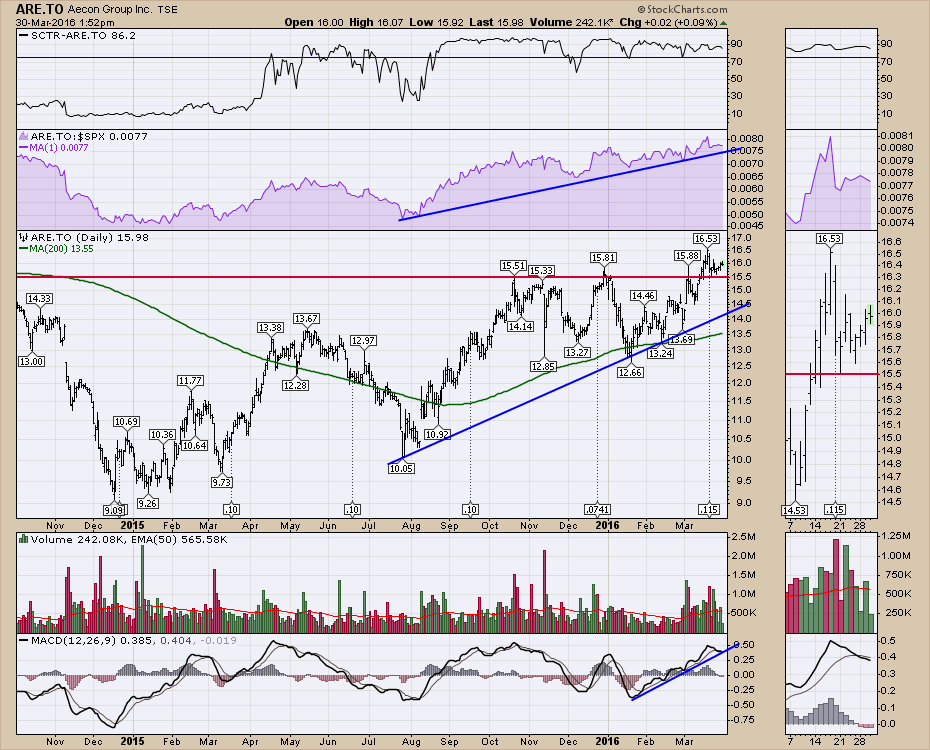 ---
SNC-Lavalin finally looks like an investable chart after all the corruption issues of the past few years.
Jean Coutu looks good here. I like the SCTR going above 75, pulling back and resurging up above 80. Very nice. The breakout looks good, but the muted volume is a little worrisome. A breakout on the SPURS in purple would attract attention if it can start to make new 12-month RS highs.
Here is Chorus Aviation. Breaking out to new highs and the SPURS in purple looks great. I would only stay involved on this if it can stay above the red line.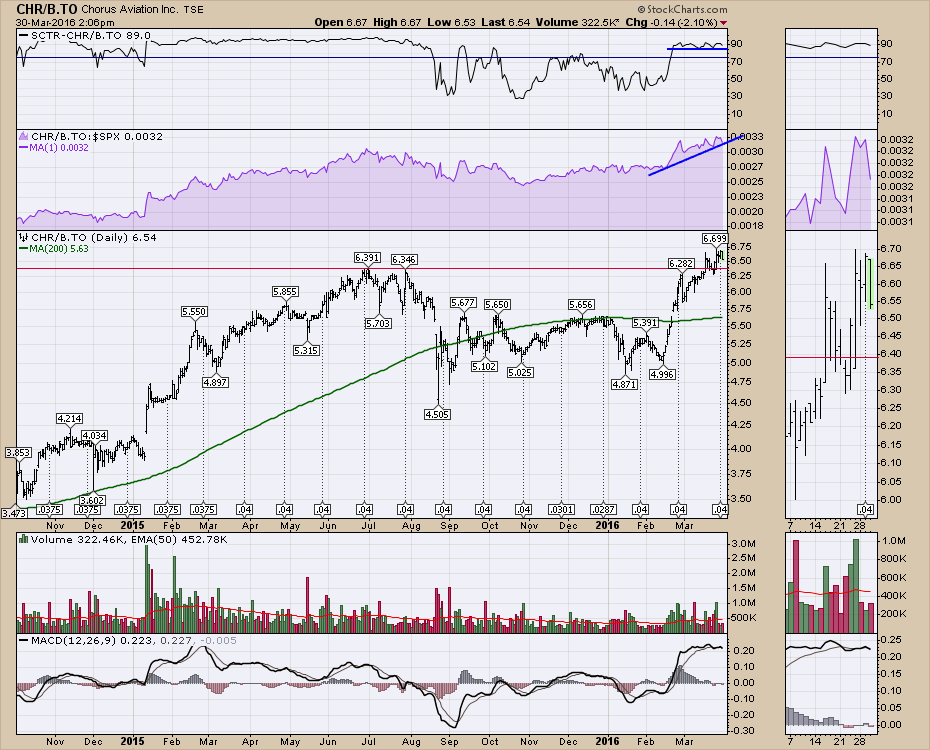 Theratechnologies needs a little more work to get me interested, but the recent volume accumulation says it should be on a watch list.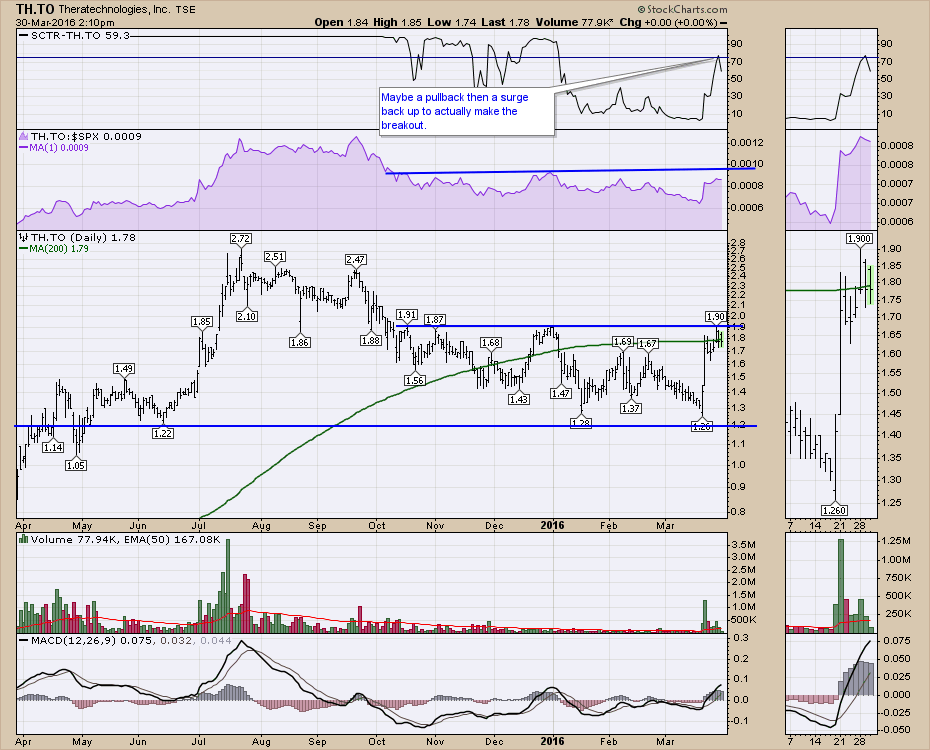 I'll be doing a Commodities Countdown Webinar on Thursday. You can register by following this link. Commodities Countdown 20160331. Quarter end is always an important time to review the markets. I hope you can join me!
Good trading,
Greg Schnell, CMT,MFTA.