Canopy Growth Corp (CGC.TO) just moved from the Venture to the $TSX exchange. Well, someone noticed. The stock absolutely soared to new highs. This article could be filled with puns about new highs, stimulus, kicking off a weed-end, etc. etc but I shall resist!
With political developments favoring the stock and a method of investing in the cannabis trade on the main exchange, the stock couldn't be contained in old price ranges.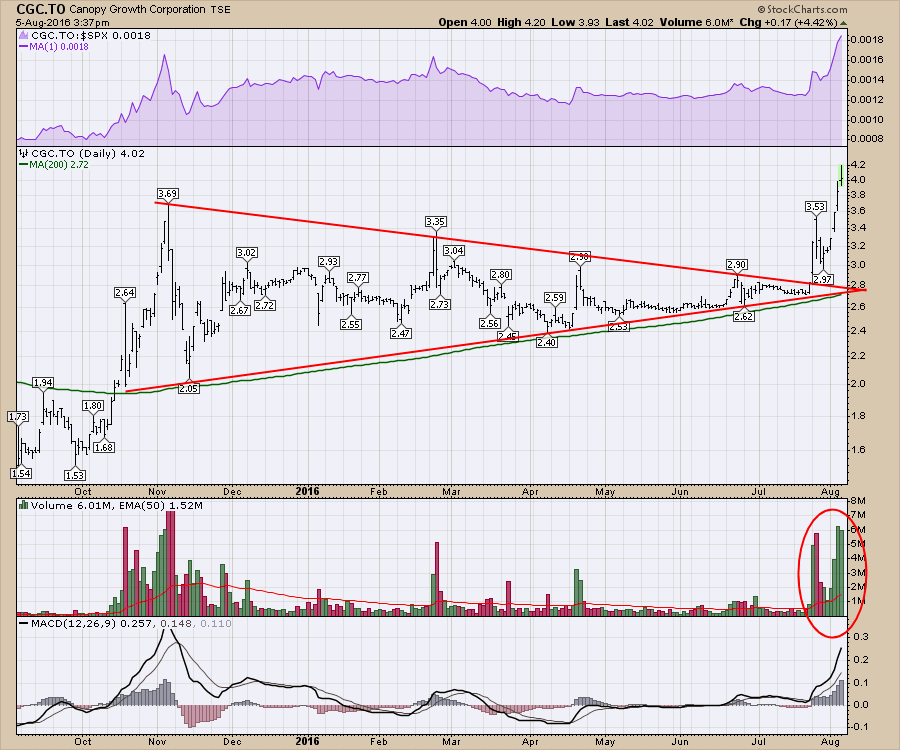 ---
For old investors like me, we'll look for an entry that won't be found in the black Suburbans of movie and mayor folklore. Staying on trend and not over indulging will be important as this stock may trade with odd price action. A 50% move has already happened. This makes Bitcoin look mild.
Good trading,
Greg Schnell, CMT, MFTA.