Why so many real estate set ups are occurring right now is hard to know, but the setups are nice. All these stocks were in strong uptrends before COVID hit. Can they resume the big picture?
The first one is Crown Castle (CCI). Crown's yield is only 2.2%, which I thought might be the first reason people are looking around. That doesn't seem that motivating. When I look historically, the stock was strong through 2019, but paused for most of 2020. Perhaps the investors like the opportunity to get back on this name with a clean uptrend as the economy reopens. The stock is breaking the downtrend to resume the move up. The SCTR has been under 30, but it was a much stronger stock before COVID. Maybe it can turn the corner?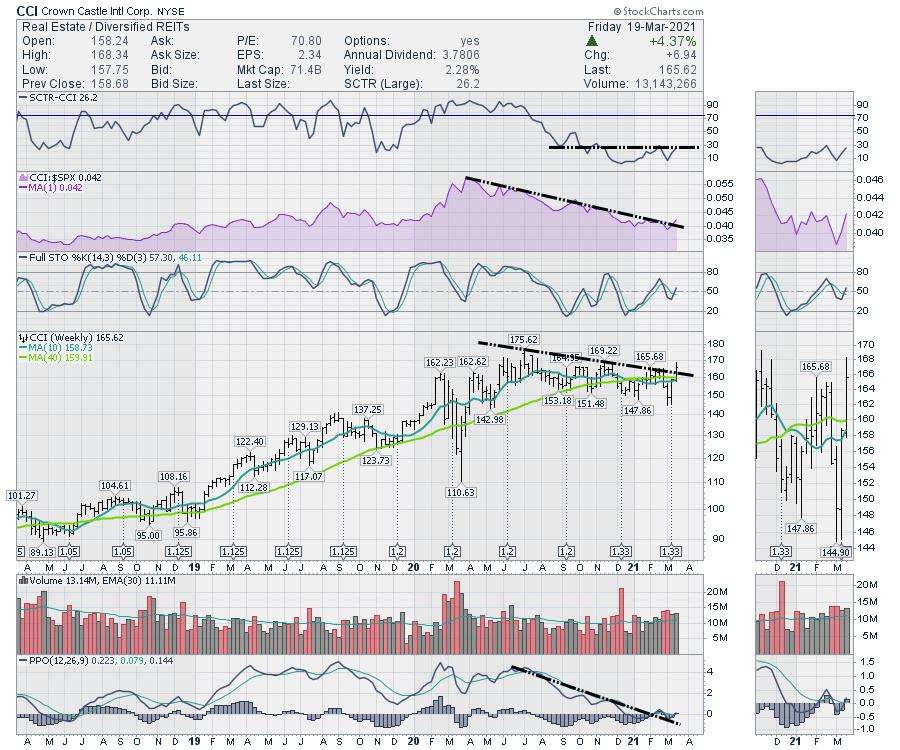 Brookfield (BAM), a big property developer, is also setting up. The stock is very close to new highs on relative strength (purple area chart), which is usually a good scan looking for stocks to start to run. The stock closed on a new 52-week high this week.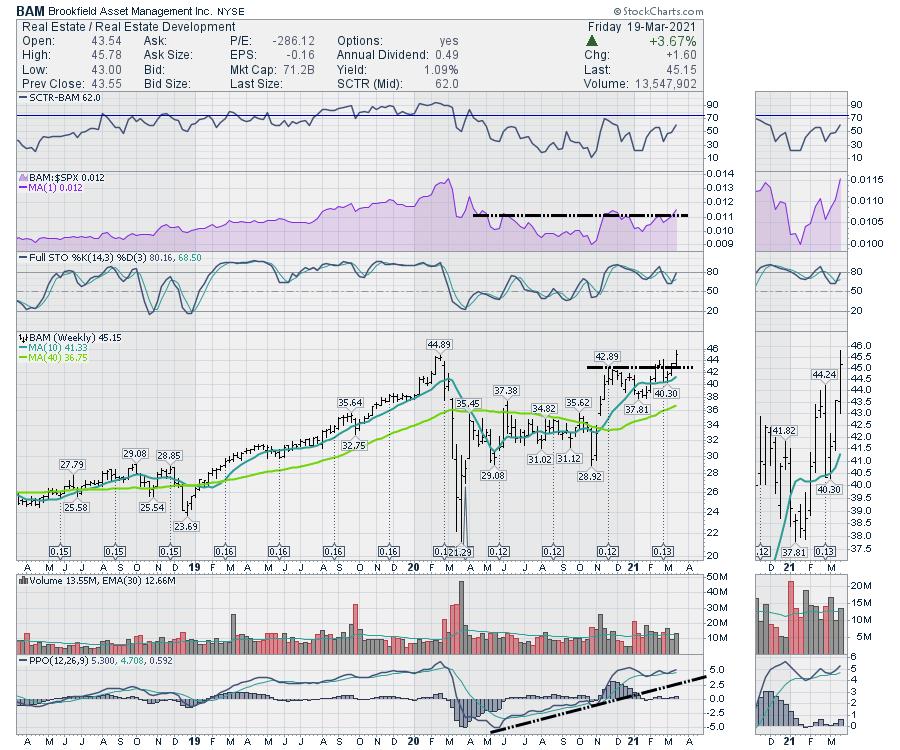 The next one is Duke Realty (DRE). The stock had a nice strong SCTR before COVID, but it has waned for the last 6 months. The relative strength is still declining, which is not positive. It would be nice if it could resume the uptrend that was in play before COVID. On the price chart, it has a nice strong 3-year trend, with the COVID dip as an exception.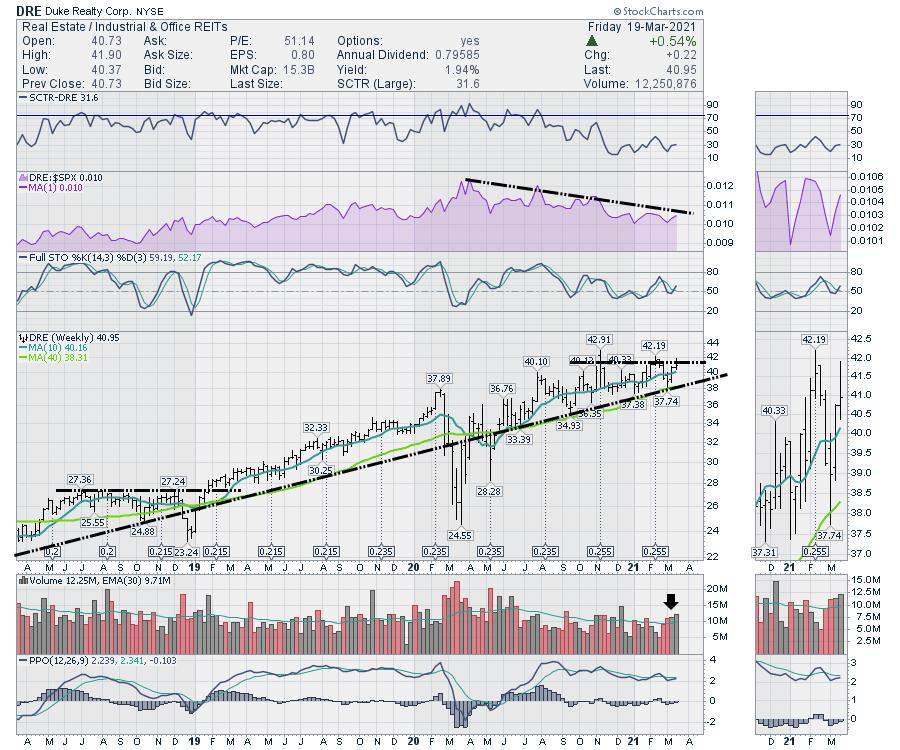 With so many charts giving up hard reversals, quickly draining paper profits, perhaps strong stocks before the 2020 collapse can return to business as usual as the vaccinations continue.
If you would like to save 40% on GregSchnell.com, follow this link to see what's available. Gregschnell.com