Hello Fellow ChartWatchers!
We're pretty busy today re-vamping our network security systems so I only have time for a quick post with two important points:
1.) The Dow has shot up a ton recently and is ready for a pull-back.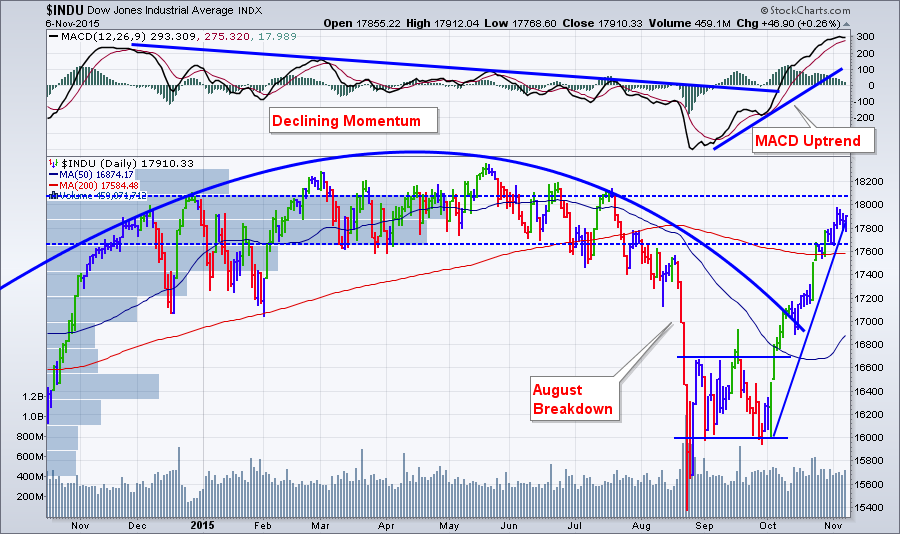 The MACD line shows faltering momentum - specifically, the MACD histogram is declining towards a bearish signal-line crossover. In addition, the Dow is now in a huge zone of overhead resistance which is evident from the two big "Volume-by-Price" histogram bars sticking out from the left side of the chart.
---
2.) The "Stock Trader's Almanac" for 2016 is here and it's on sale!
This book really is "required reading." Do not be caught flat-footed by known future events! Get this spiral-bound calendar/almanac, keep in on your desk and consult it at the start of every trading day. We have the 2016 edition on special right now. You won't find a better price anywhere. Click here to reserve your copy and don't delay, we always sell out of this item. Here are some quick pictures I just took of the new edition sitting on my own desk: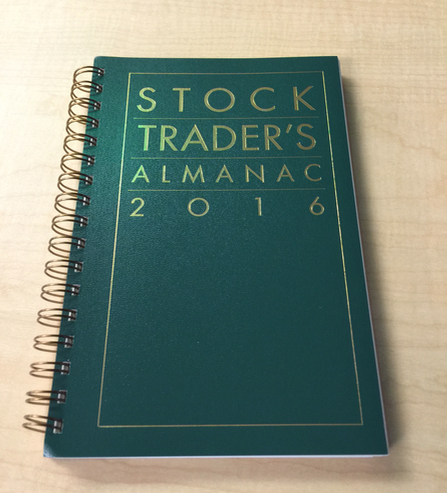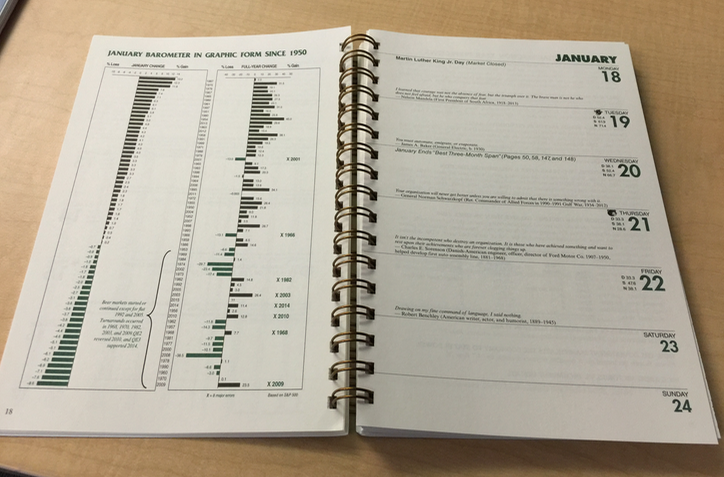 (If you look closely, you can see the "January Barometer in Graphic Form Since 1950!")
Take care,
- Chip