From a short-term trading perspective, last week's rally was predictable. Positive divergences flashed all over the equity map on daily charts - globally, domestically, and within sectors, industry groups, and individual stocks. So it was certainly an opportunity for the bulls to regain control of the action in the near-term and they did. Last week's leading sectors were consumer discretionary (XLY) and technology (XLK) and both showed that selling momentum was slowing on their most recent lows. Check out their charts:
---
XLY: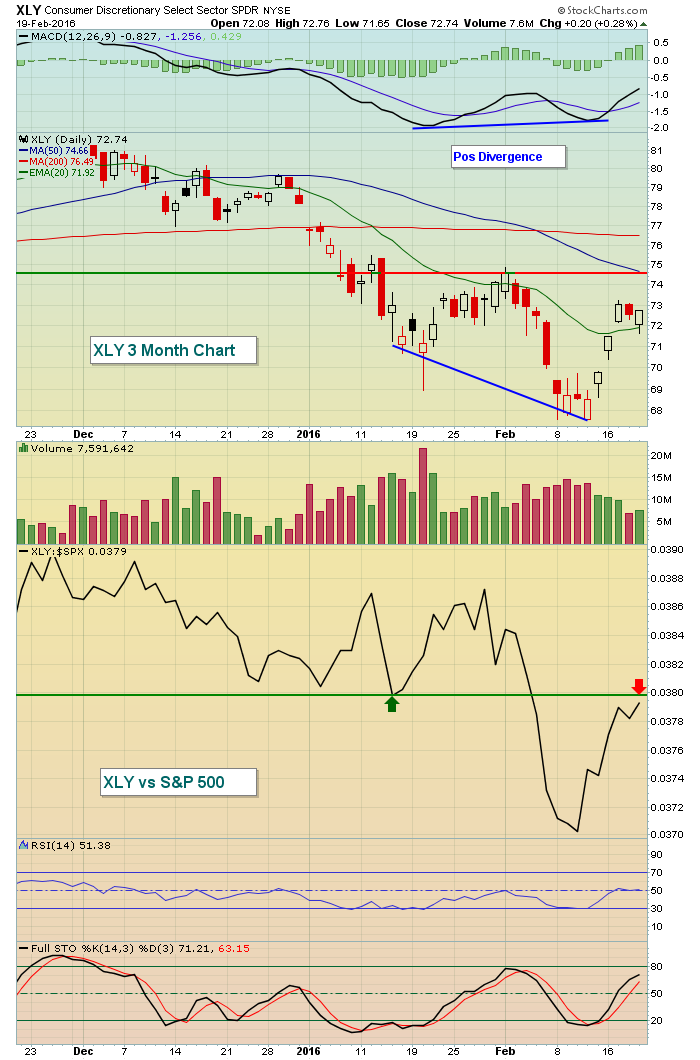 XLK: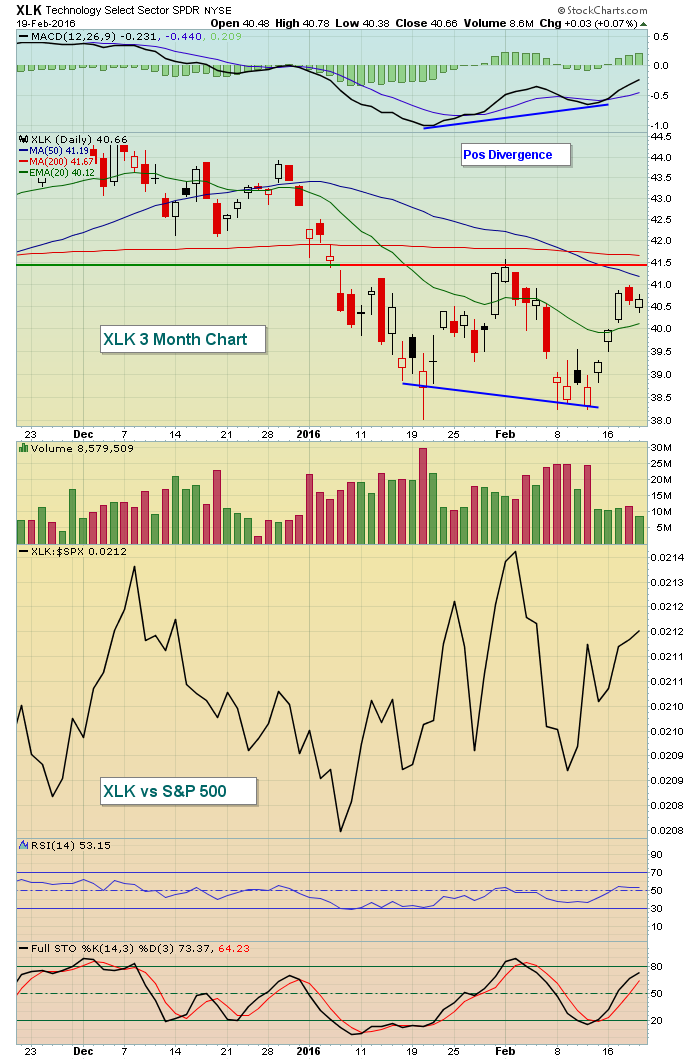 Both groups have rallied nicely off recent lows. They both printed red hollow candles (reversing candles) at their most recent lows with higher MACDs. That combination is generally quite powerful. But the recent strength has taken both ETFs close to recent highs and declining 50 day SMAs. Reaching those levels will likely lead to a battle because that added strength also would carry many indices to test their falling 20 week EMAs from underneath. And those weekly MACDs are horrendous.
Given the rally, I'd be very careful if the NASDAQ tests its falling 20 week EMA. Check this out: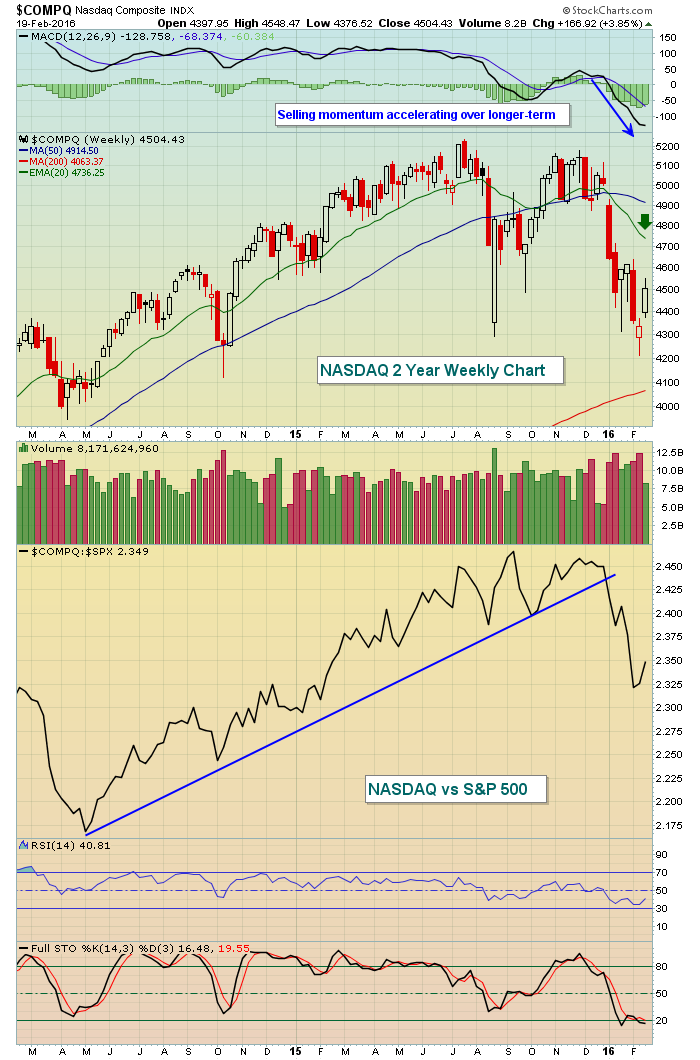 Keep a few things in mind. First, while the 20 week EMA is still close to 200 points above current price, it is falling rapidly. Second, price resistance from the recent February high will hit just above 4600 and that is likely to stall the current rally should we get there. Finally, that relative trendline break is further evidence that market participants are in a risk off mood.
With volume trends now significantly deteriorating and weekly MACDs pointing straight down, I would not be inclined to chase this rally. Instead, I'd consider shorting at price and moving average resistance.
Happy trading!
Tom