Over the past month, the Dow Jones U.S. Semiconductor Index ($DJUSSC) has risen more than 8% and helped to strengthen the technology sector (XLK) relative to the S&P 500. The XLK has been very strong on a relative basis since the middle of 2013 and just recently that relative strength reappeared. Check out the longer-term absolute performance of the XLK and how it's performed relative to the S&P 500:
---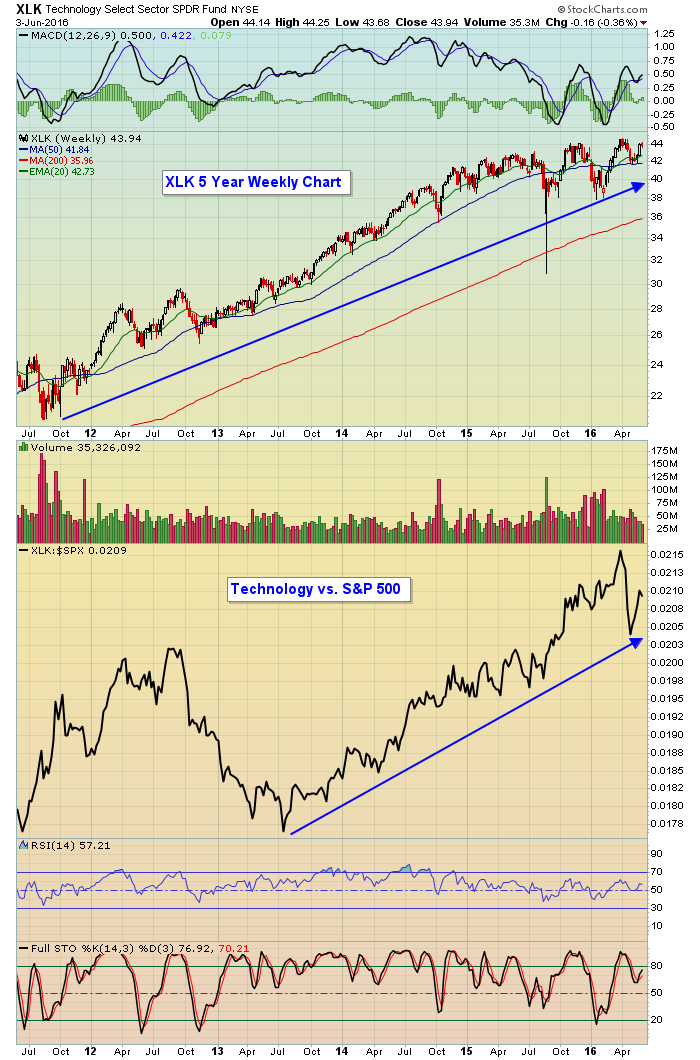 From the price low in the summer of 2011, the XLK has been performing very well. But it didn't began outperforming the S&P 500 until July 2013 and that relative outperformance is shown above with the blue line. There have been several industry groups within technology that have helped lead the group at various times, but currently that leadership role certainly belongs to semiconductors. Key support held at 1725 and now the DJUSSC is challenging resistance near 1935. Thus, the trading range is 1725-1935. Take a look: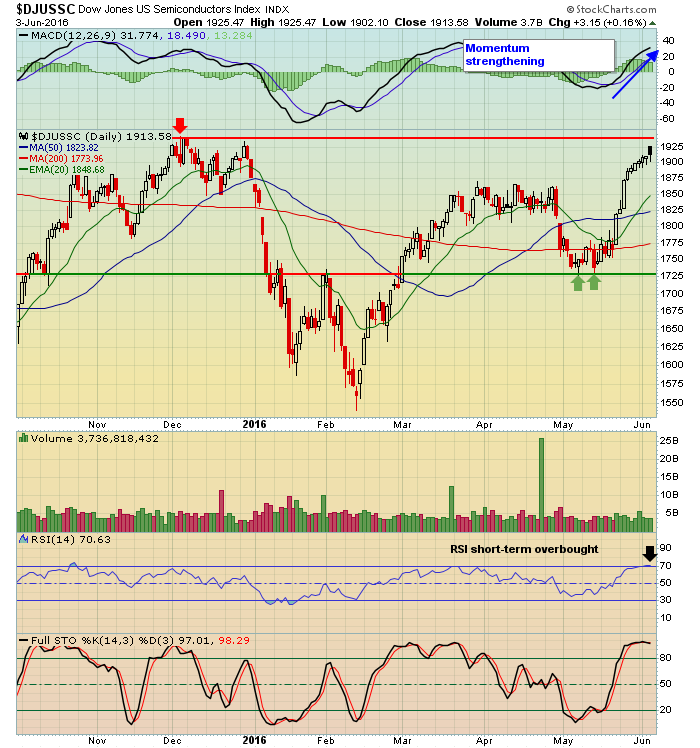 The good news is that bullish momentum in semiconductors is strengthening. The bad news is that overhead price resistance is approaching with short-term overbought conditions. So I'd look for perhaps a short-term pullback to relieve the overbought oscillators, but should an overall breakout in the market occur, leadership from technology, especially semiconductors, should be viewed bullishly indeed.
Happy trading!
Tom