The Russell 2000 is a small cap index and it had been lagging for quite awhile....until 2016. This year the Russell 2000 is wildly outperforming the S&P 500 and now we're heading into December, its most bullish calendar month of the year by far. Since 1987, the Russell 2000 has produced annualized returns of 38.49% during the upcoming month and December has risen 25 times while declining just 4 times. Clearly, December is the sweet spot for small cap stocks. Here's a look at the relative strength of small caps vs. the benchmark S&P 500 ($RUT:$SPX):
---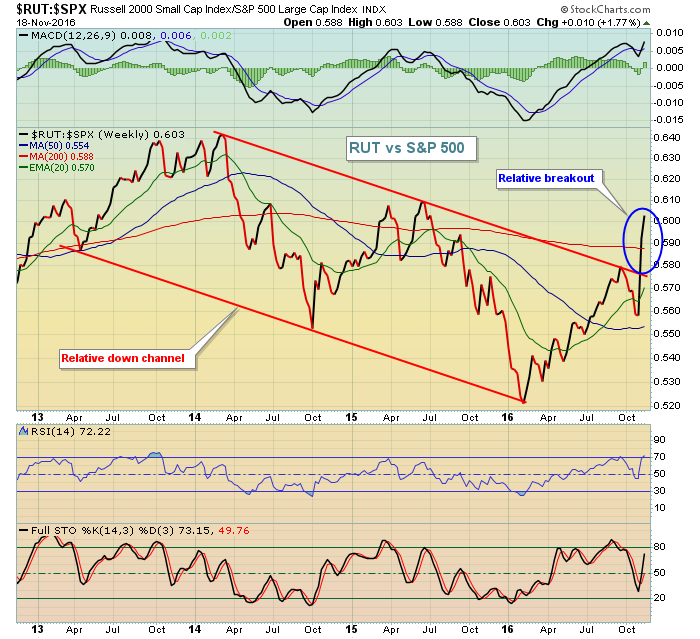 Seeing this relative breakout just before the most bullish month historically for small caps gives me reason to search for stocks within the small cap universe that look good both fundamentally and technically. So I'm providing a couple stocks that could really accelerate into December, especially if we see relative strength from the small cap group. Check these two out:
EME: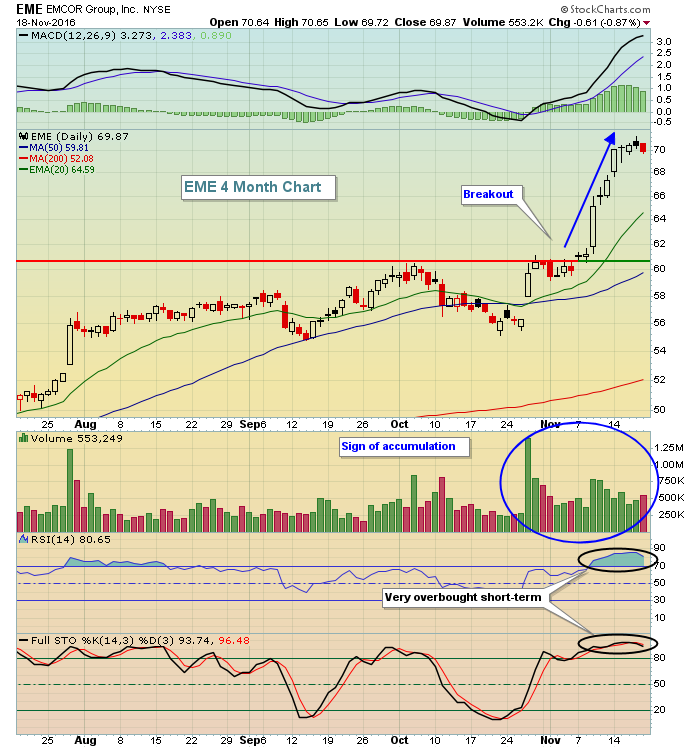 While EME's best price support is closer to 61, I'd look for the rising 20 day EMA, currently at 64.59, to provide initial support for a bounce. Next up is another small cap industrial stock that's been overbought in the near-term. Check it out:
BCO: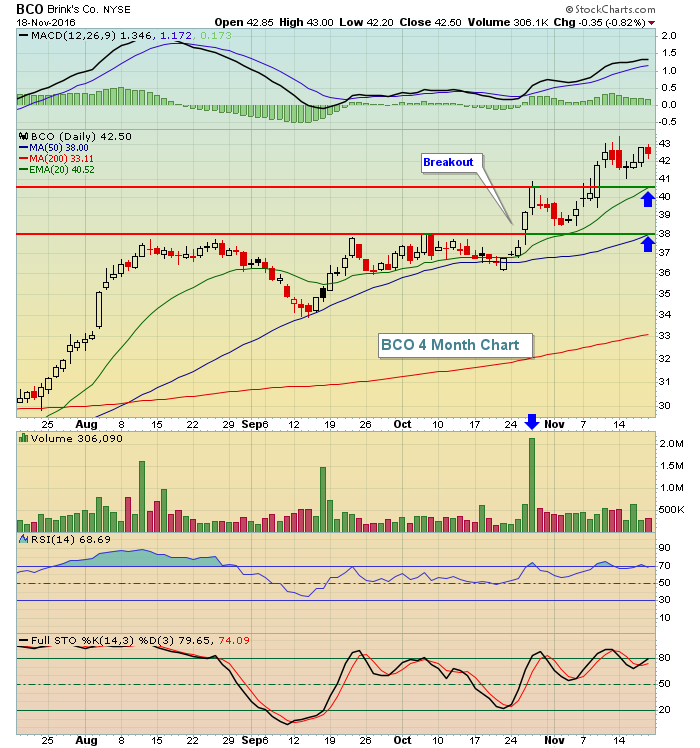 Once again, we see strong volume to support the breakout as BCO appears to be under accumulation. But its RSI remains near 70 and its current price is approximately 5% above its 20 day EMA. Therefore, the reward to risk at this time is not ideal. However, if BCO were to drop back to the two levels identified (blue arrows), building a position into December would make a lot of technical - and historical - sense.
Happy trading!
Tom