There haven't been too many areas of the market that have performed worse than retail stocks over the past month. While the NASDAQ 100 ($NDX) has jumped to record highs over the past month, weak retail stocks in that index like Dollar Tree (DLTR), Walgreens (WBA), O'Reilly Automotive (ORLY), Tractor Supply (TSCO) and Ross Stores (ROST) are littered among the worst performing NDX stocks.
---
But here's the good news.
The Dow Jones U.S. Apparel Retailers Index ($DJUSRA) is approaching key price support where I'd expect to see strength emerge. Take a look at the current weekly chart: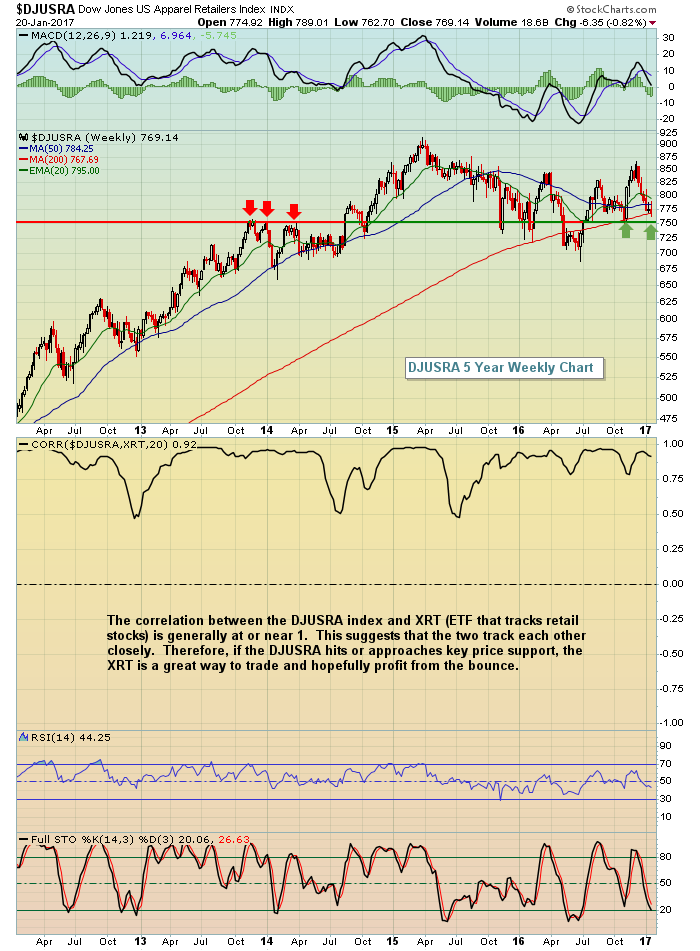 You can't trade the index, but there's a strong positive correlation between the index and the XRT, which is an ETF that tracks retail stocks.
In addition to the key price support level approaching, it's important to note that the three best consecutive months of the year for the DJUSRA are February, March and April where the DJUSRA enjoys average monthly gains of 1.6%, 4.7% and 1.0%, respectively, over the past 18 years. Trading the XRT is one way to potentially profit from such historical strength.
If you prefer individual stocks, Ross Stores (ROST) looks particularly attractive technically. Check this one out: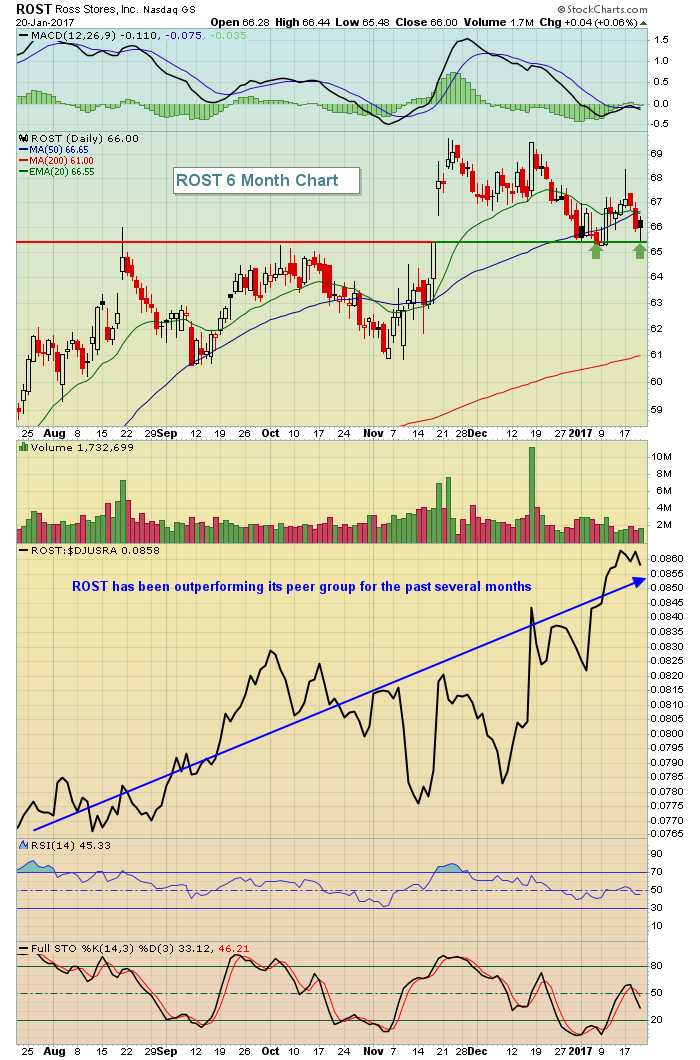 ROST has been outperforming the DJUSRA for months and from a price perspective touched a major gap and price support level at 65.50 on Friday.
Happy trading!
Tom