Over the past year, the Dow Jones U.S. Apparel Retailers Index ($DJUSRA) has been one of only four industry groups in the consumer discretionary space that has posted a loss. And over the past three months the DJUSRA is the worst performing area of consumer discretionary. But keep in mind that March is the best calendar month of the year for apparel retail stocks historically and April is solid as well. From a longer-term perspective, there's a bullish upsloping inverse head & shoulders pattern in play so I'm not ready to write off this group. Check out the chart:
---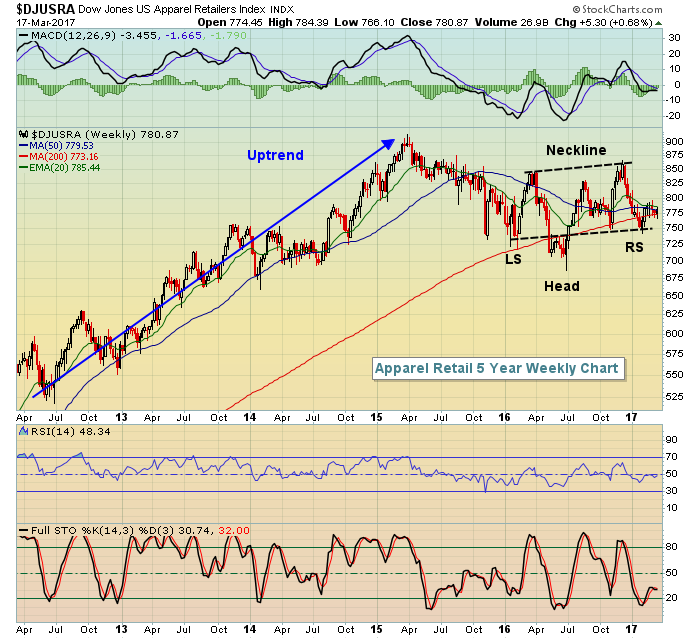 Keep an eye on the recent low near 740. Not only is it the inverse right shoulder support, it's been a key pivot level that you can see much more clearly on the daily chart over the past two years. Check this out: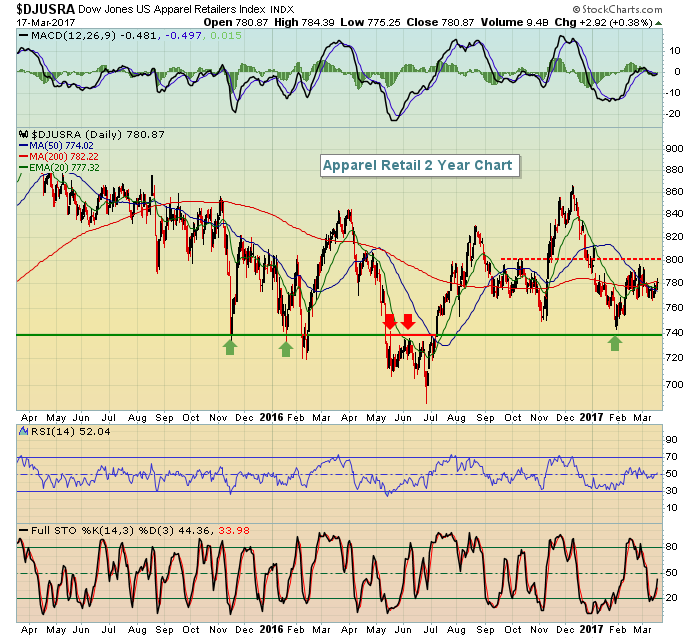 Finally, it's important that the DJUSRA begins to outperform the benchmark S&P 500. In the early summer of 2016, the relative price action was reeling but the relative MACD turned higher (pink directional lines). That preceded a nice relative run (blue directional line) for the apparel retailers. The same setup is present now. Check it out: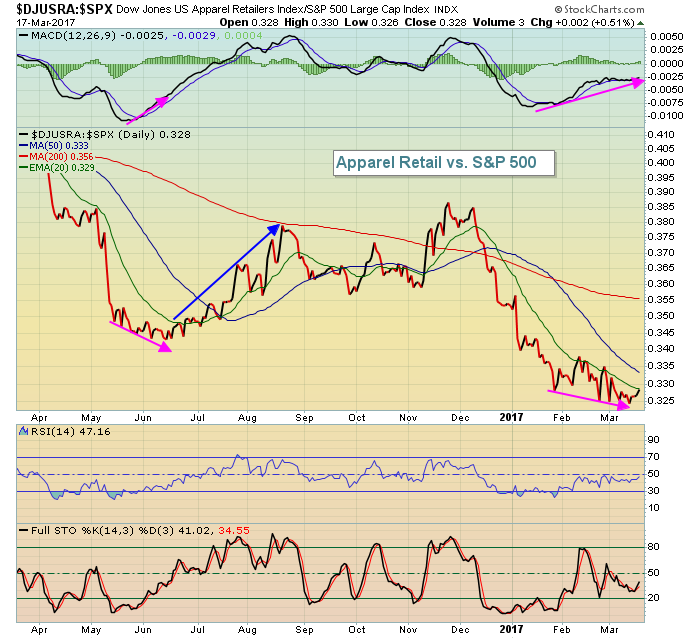 While the longer-term relative price action remains in a bearish trend, the DJUSRA does appear to be setting up for at least short-term relative strength, which coincides with seasonal strength during March and April.
Happy trading!
Tom